Selecting the ideal wedding venue can be a pivotal part of wedding planning. It's a choice that sets the stage for the entire celebration. When comparing "wedding venues near me" you'll find that each location offers its unique charm.
Your Guidelines For Finding The Best Wedding Spot Near You
For instance, The Barn on New River, nestled near Asheville, stands out with its rustic farmhouse and barn, offering a truly picturesque backdrop for your special day.
On the other hand, venues like the Paniolo Ranch (our venue) in the Texas Hill Country provide a different yet equally enchanting setting. Paniolo Ranch offers a beautiful banquet space that complements the Hill Country's natural beauty.
We're going to share some of our favorite wedding venues in the Texas Hill Country, starting with Paniolo Ranch.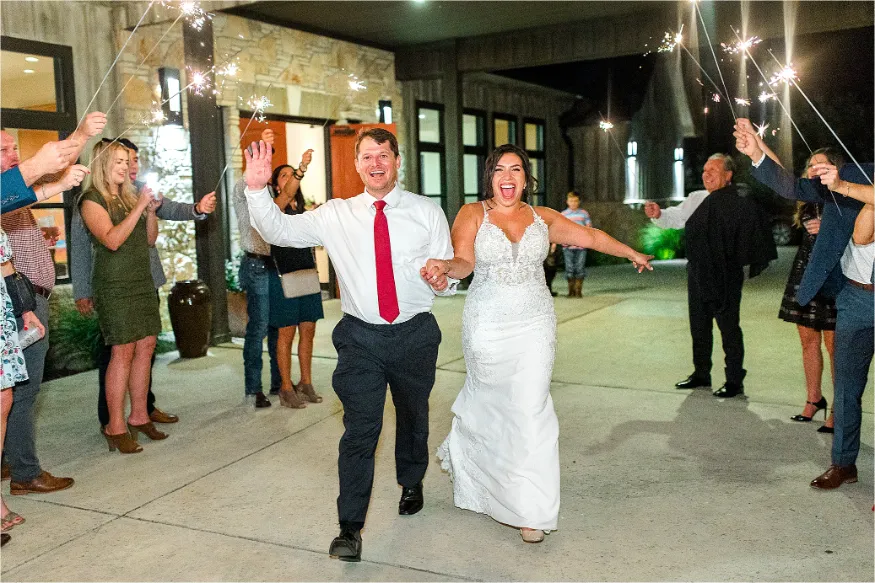 1. Paniolo Ranch
When it comes to planning your wedding, the choice of reception venues plays a pivotal role. At Paniolo Ranch, we understand the significance of your wedding party venue, and we offer stunning options, including wedding planning services, to make your celebration truly special. Our Reception Hall is a charming space designed to cater to your wedding party's needs, and we provide a dedicated wedding planning service to ensure every detail is meticulously attended to. Your wedding celebration at Paniolo Ranch can be transformed into a magical moment, framed by our scenic landscapes and captured beautifully through professional photography. Your special day deserves nothing but the best, and we're here to make it unforgettable.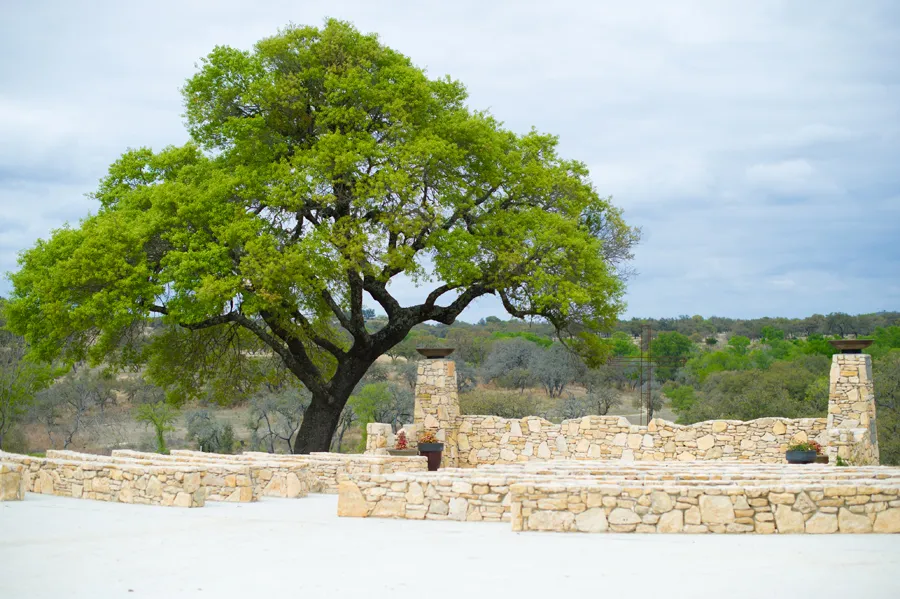 Contact us to check availability and for a free wedding consultation.
Address: 1510 Ranch Rd 473, Boerne, TX 78006, United States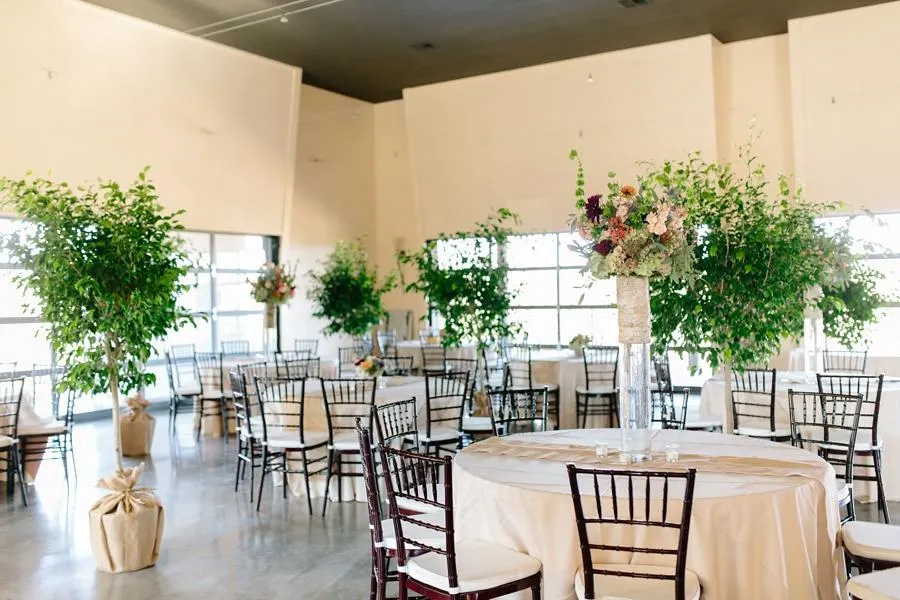 A Texas Hill Country Landmark
At Paniolo Ranch, the essence of the Hawaiian Paniolo cowboy culture meets the rustic charm of the Texas Hill Country. With over two decades of history, this iconic destination has become synonymous with unforgettable weddings and cherished family getaways.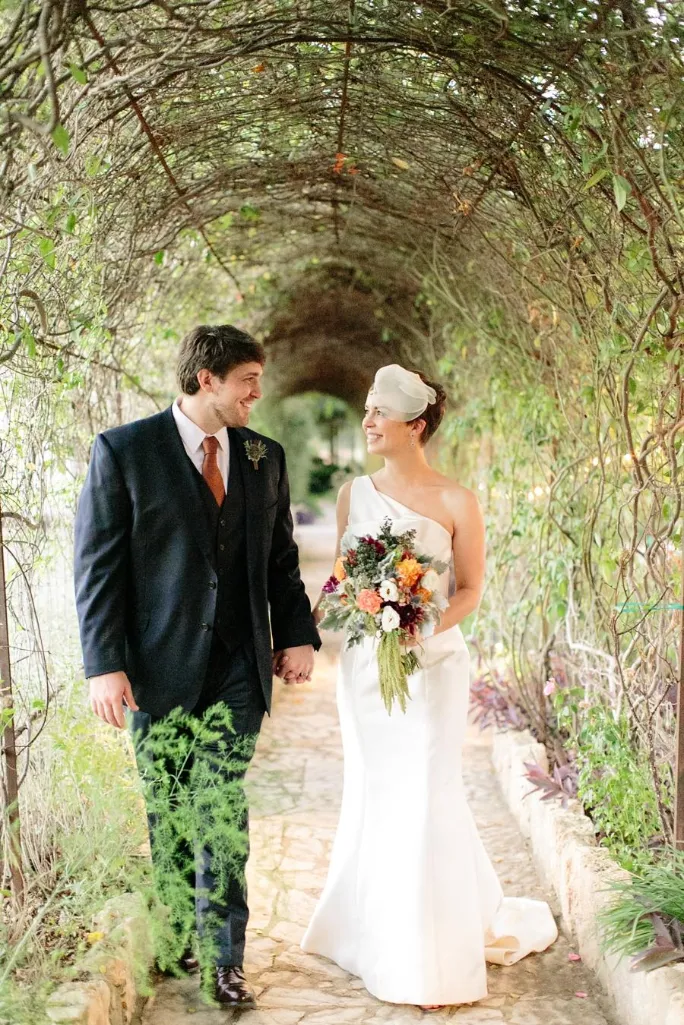 A Nod to Tradition in Tying The Knot
In Hawaiian, "Paniolo" signifies a cattle herder or cowboy, a tradition rooted deep in the Hawaiian landscape even before the Wild West captured imaginations. Inspired by the heritage of Hawaiian cowboys and fond family vacations in Hawaii, Paniolo Ranch emerged as a tribute to these true cowboys.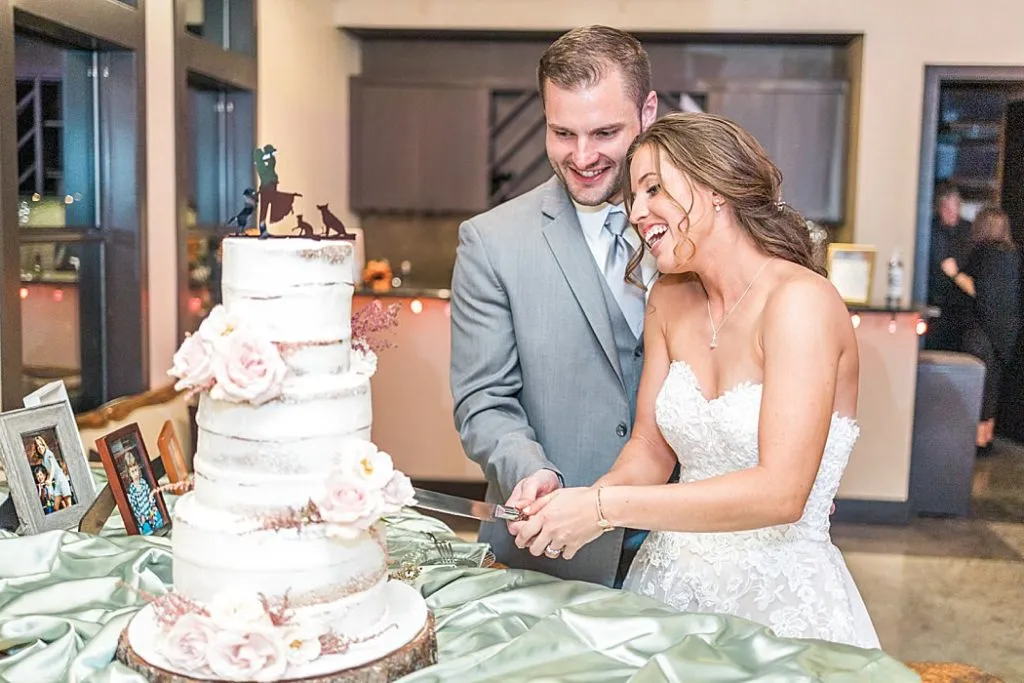 A Place for All
Spanning an expansive 100 acres, Paniolo Ranch offers diverse experiences for every visitor. Active souls can explore the picturesque property, while those seeking tranquility will find solace in cozy rooms. For romantics, vibrant sunsets paint the perfect backdrop, and adventurers can uncover the beauty of the Texas Hill Country.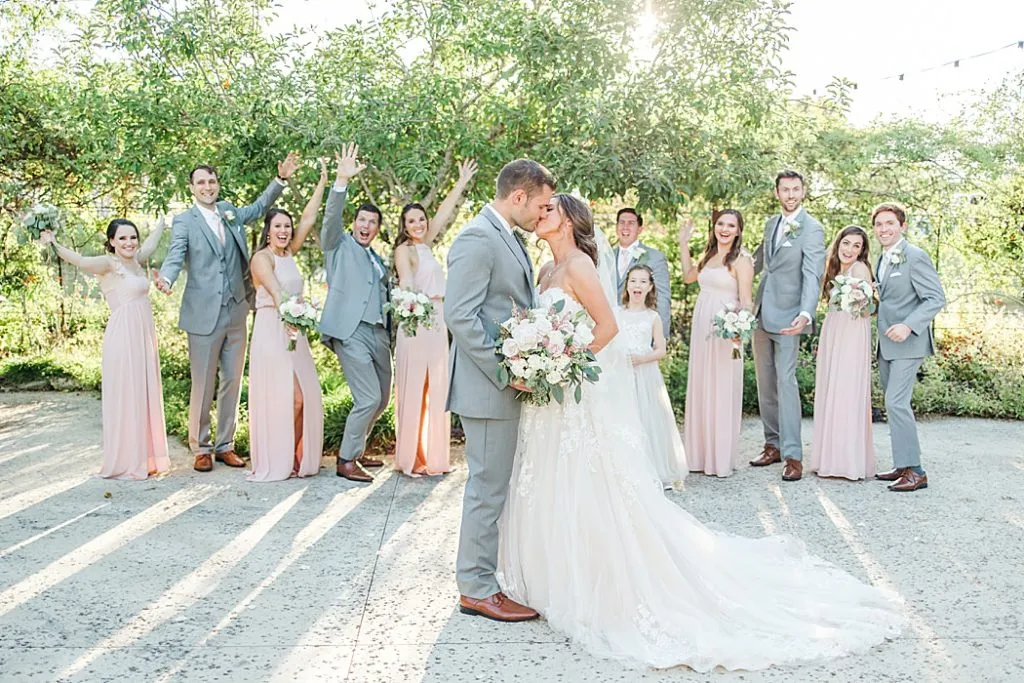 Nature's Bounty in Our Backyard
Amidst the serene landscape, guests may encounter whitetail deer, wood ducks, and wild turkey, a testament to the natural beauty that surrounds Paniolo Ranch. Resident trail guide dogs and farm patrol cats add to the charm, making every visit unique.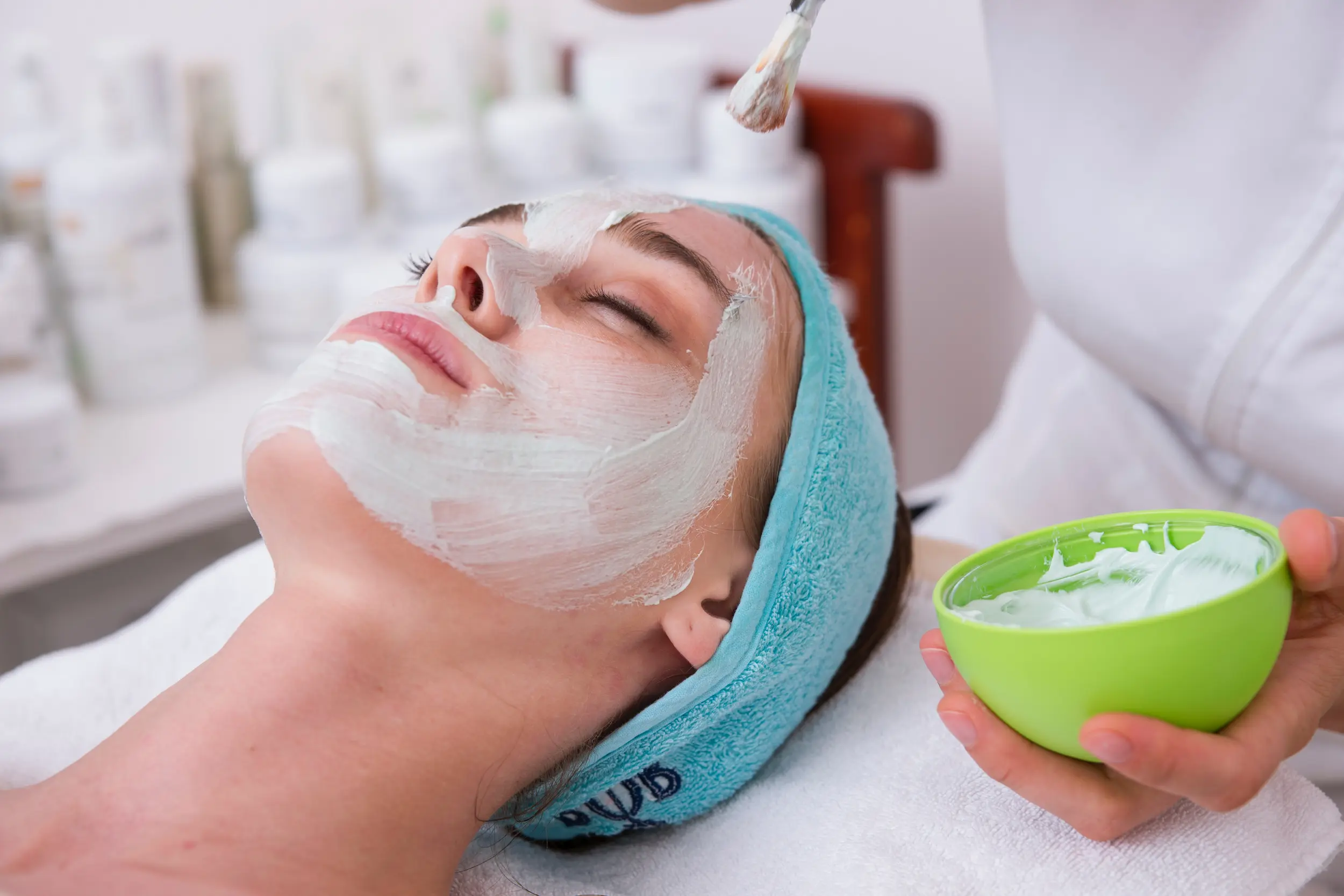 Amenities Abound
Guests are treated to spacious and well-appointed rooms, an onsite spa, an inviting pool, and soothing hot tubs. The tranquil lake serves as a picturesque backdrop for special moments, while the onsite gym ensures you can stay active during your stay.
Your Premier Wedding Venue
Paniolo Ranch spans 100 acres of rolling hills and wooded forests in the heart of the Texas Hill Country. As the pinnacle of Boerne's destination resorts and wedding venues, it's a beloved choice for weddings, elopements, and weekend getaways alike.
Picture-Perfect Weddings
Paniolo Ranch effortlessly blends rustic Texas Hill Country charm with resort-style luxury, creating an unparalleled backdrop for your dream wedding. The understated yet refined aesthetics complement any theme or color scheme, and the property's natural beauty makes it a photographer's paradise.
Secluded Oasis, Urban Accessibility
Located conveniently near San Antonio, Austin, and Houston, Paniolo Ranch offers a unique wedding planning business blend of rural serenity and urban accessibility. Historic towns like Boerne, Comfort, and Sisterdale, as well as renowned attractions like Sister Creek Vineyards and the Texas Wine Trail, are within easy reach.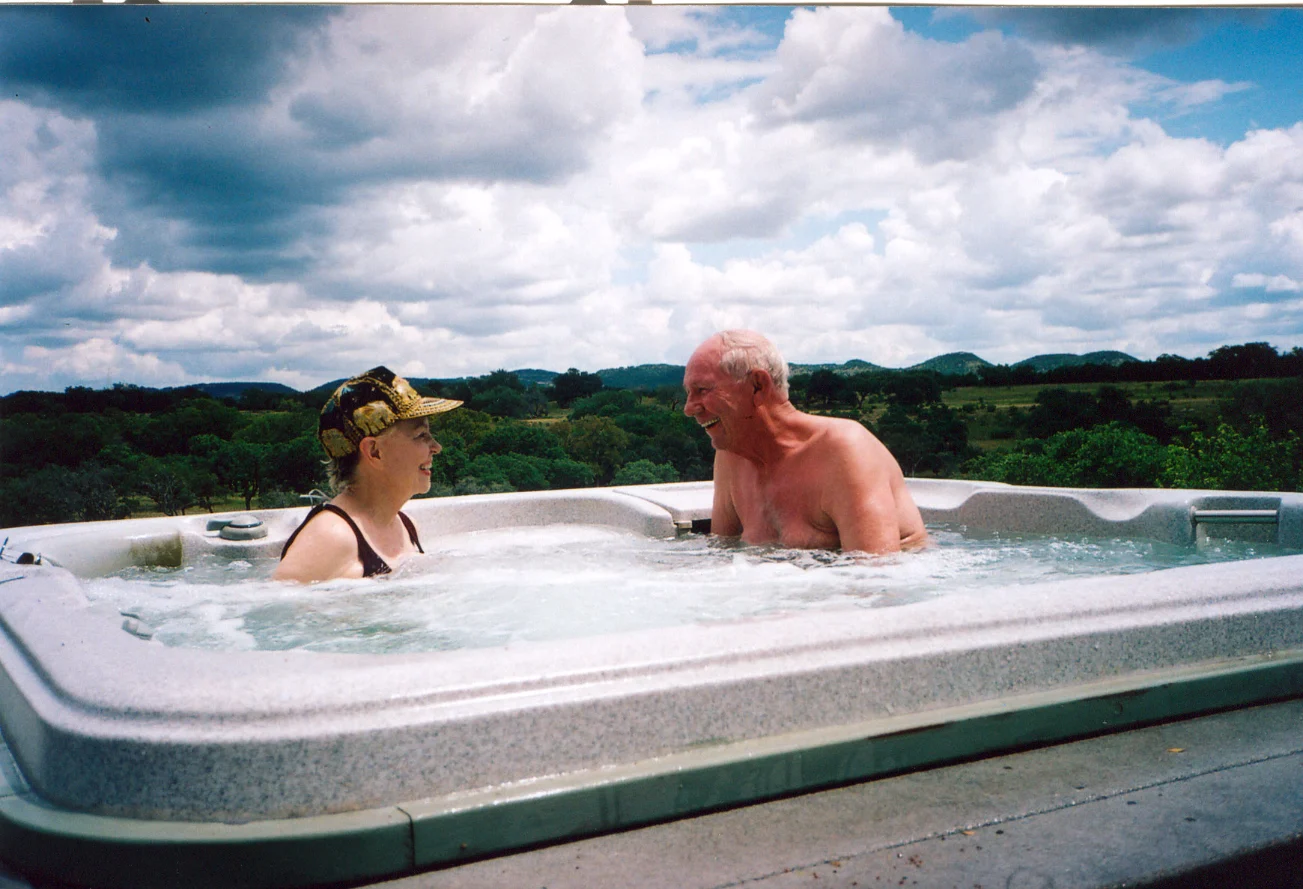 Redefining Relaxation
Paniolo Ranch's upscale resort-style lodging is a blend of rustic elegance and refined opulence. Whether it's a romantic escape or a family retreat, you'll find solace in the stunning hill country panoramas and the tranquility of the sprawling lake.
Unforgettable Wedding Packages
Paniolo Ranch offers carefully curated, all-inclusive wedding packages designed to make your special day truly exceptional. From intimate elopements to larger gatherings, the dedicated team works closely with you to ensure every detail is executed flawlessly.
Eat, Sleep, and Be Married: A two-day overnight all-inclusive wedding package for close family and friends.
Bells and Banquets: A one-day all-inclusive wedding package for up to 120 guests, with the option to add lodging.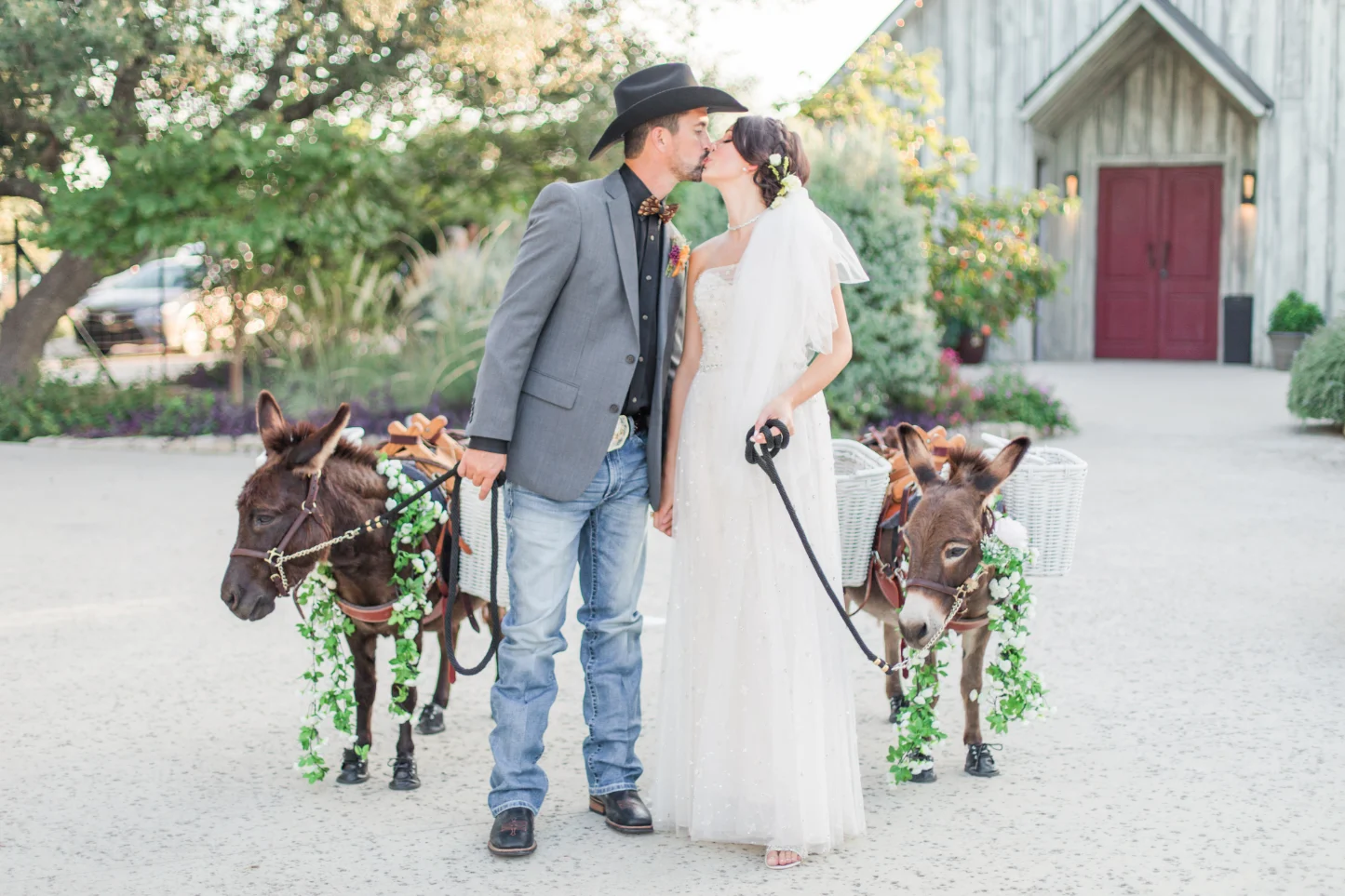 Elope in Style
For couples seeking an intimate celebration, Paniolo Ranch offers two elopement packages that cater to your unique preferences.
Lovers Only: A romantic package for two, complete with overnight accommodations, spa services, and more.
Sweetest Nuptials: An all-inclusive elopement package with a champagne toast, wedding cake, and a delightful array of appetizers for smaller gatherings.
Rehearsal Dinner Done Right
Make the most of your rehearsal dinner at Paniolo Ranch, accommodating up to 26 guests in our comfortable B&B accommodations. Enjoy a relaxing evening before the big day and savor a buffet-style brunch to salute the newlyweds.
Discover the Charm of Nearby Historic Towns
Explore the vibrant history of Comfort, Waring, Boerne, and Fredericksburg, all just a stone's throw away from Paniolo Ranch.
Proximity to Local Treasures
Paniolo Ranch is conveniently located near a host of attractions, from the historic town of Sisterdale and its winery to the breathtaking Enchanted Rock and the serene waters of Jacob's Well.
An Abundance of Local Activities
Whether you seek outdoor adventure or retail therapy, Paniolo Ranch puts you at the heart of it all. Visit the mysterious Cave Without a Name, explore Cascade Caverns, or marvel at the natural beauty of Perdernales Falls State Park.
Town Distances from Paniolo Ranch
Bandera: 36 miles
Boerne: 14 miles
Buckhorn Golf Course: 11 miles
Cave Without a Name: 15 miles
Comfort: 13 miles
Fredericksburg: 24 miles
Guadalupe River: 3 miles
Kerrville: 32 miles
Luckenbach: 16 miles
Sisterdale: 2 miles
Tapatio Springs Golf Resort: 20 miles
The Alamo & River Walk: 48 miles
The Batcave: 13 miles
Tube and Canal Rental: 17 miles
Embrace the beauty, adventure, and culture vista that define the Texas Hill Country at Paniolo Ranch. Your wedding day becomes an unforgettable journey, not just an event, in this captivating slice of Texas paradise.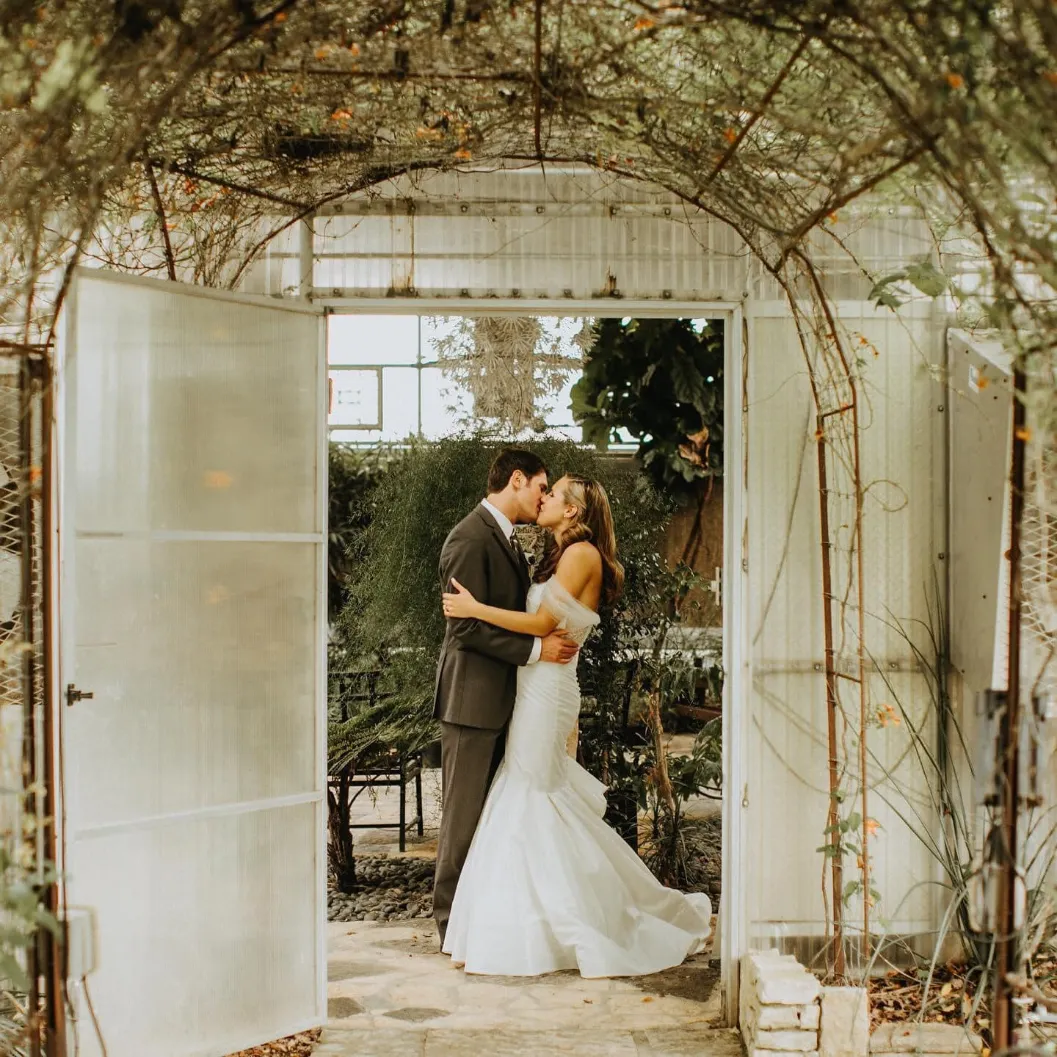 Narrowing Down Your Wedding Venue Search
Planning a wedding is an exciting journey, and choosing the perfect venue is one of the most crucial decisions. Fortunately, there's a wide array of options to explore, catering to various tastes and preferences.
Venue Diversity
The hospitality industry offers diverse choices from rustic meadows to elegant banquet halls. You can select a venue that perfectly aligns with your vision.
Charming Inns and Loft Space
If you're seeking an intimate and charming atmosphere, inns and loft spaces provide unique settings that can make your day even more special.
Scenic Backdrops
For those who desire picturesque backdrops, consider venues nestled against the backdrop of canyons or with breathtaking views.
Budget Considerations
When planning, it's essential to be mindful of venue costs, as they can significantly vary. Understanding your budget is key to making an informed decision.
Collaboration with Vendors
Reliable vendors play a pivotal role in bringing your dream wedding to life. They help ensure that every detail is meticulously crafted and executed flawlessly.
Tailoring to Your Desires
Whether you're envisioning a romantic loft in downtown San Francisco or a serene meadow in the heart of Ohio, the wide variety of venue options allows you to personalize your wedding according to your desires.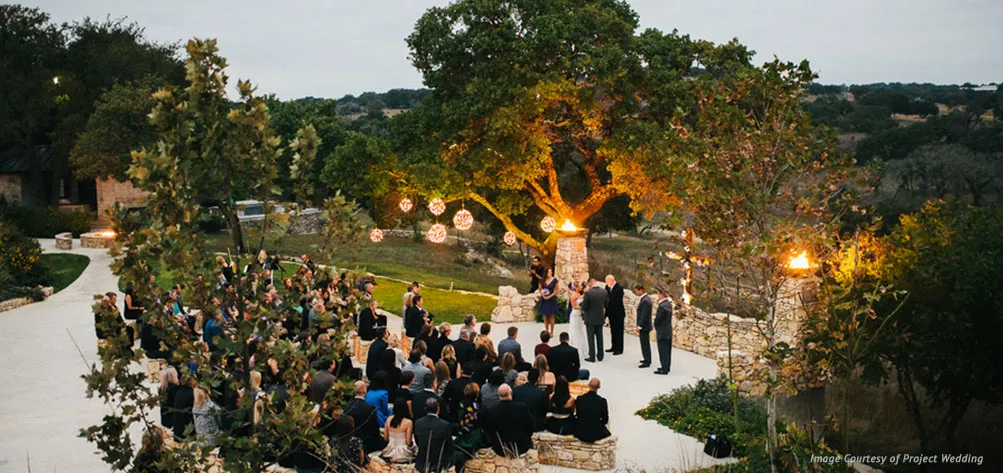 Budget-Friendly Dream Venue Ideas
Here are some more ideas for affordable wedding venues.
Outdoor Venue Listings
Public Parks: Many public parks offer beautiful outdoor settings for a fraction of the cost of private venues. Check local park regulations and permits to plan your outdoor wedding.
Backyard Weddings: Hosting your wedding in a backyard, whether it's your own or a friend's, can be cost-effective and intimate.
Off-Peak Seasons: Opt for off-peak wedding seasons to secure lower rates for outdoor venues. Spring and fall weddings often provide pleasant weather without the peak price tag.
Minimal Decor: Utilize the natural beauty of the outdoor setting to reduce the need for extensive decorations. This can save on décor expenses.
Indoor Venues for Smaller Wedding Parties
Community Centers: Local community centers often offer affordable indoor event spaces. They can be transformed to suit your wedding theme.
Off-Peak Days: Consider booking your indoor venue on a weekday or during the off-season for potential discounts.
DIY Decor: Decorate the indoor space yourself or with the help of friends and family to cut down on decorating costs.
All-Inclusive Packages: Some indoor venues offer all-inclusive packages that can be cost-effective, as they include catering, décor, and more in one price.
Small Guest List: Choose a smaller indoor venue if you have a more intimate guest list. Smaller spaces often come with lower rental fees.
According to a recent study by WeddingWire, couples who opted for indoor wedding venues on weekdays reported an average savings of 15% on their wedding expenses.
"John and Sarah, Married in 2020, shared their experience: "Choosing a community center for our wedding was a game-changer. We saved thousands of dollars and still had the perfect venue. Our guests were amazed at the transformation!"
Sources
Other Wedding Venues in Central Texas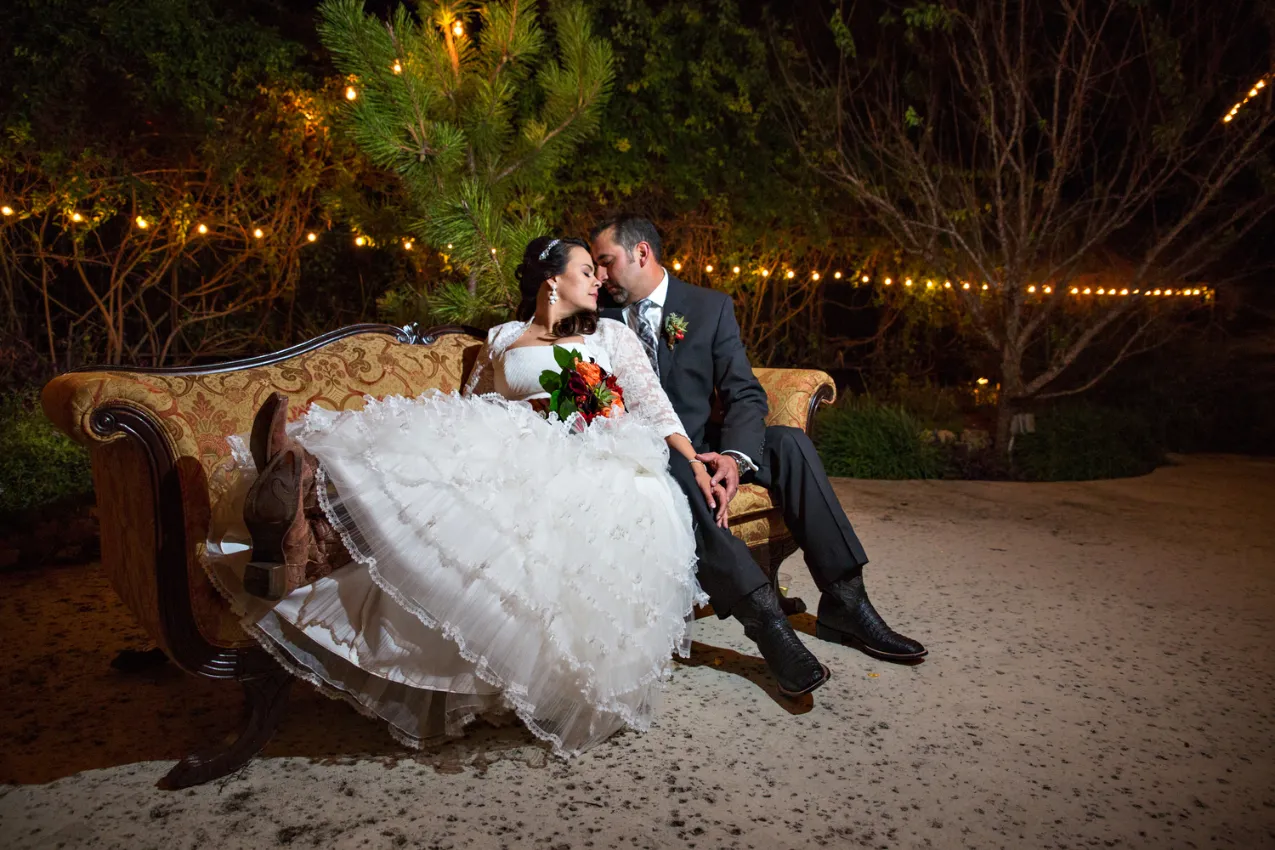 Wish Well House
Address: 511 S Main St, Georgetown, TX 78626, United States
Nestled just 20 miles North of Austin, Wish Well House stands as an extraordinary wedding and event venue that seamlessly marries historical charm with contemporary elegance. This one-of-a-kind establishment invites couples to celebrate their special day within the captivating embrace of a meticulously restored historic building.
Venue Highlights
| | |
| --- | --- |
| Feature | Description |
| Historical Grandeur Meets Modern Luxury | Wish Well House offers a captivating fusion of old-world character and modern sophistication. The interior boasts soaring ceilings with exposed beams, allowing natural light to create a timeless ambiance. |
| Exquisite Private Spaces | Couples can enjoy exclusive private prep rooms upstairs, providing a sanctuary for wedding preparations with chic and thoughtful design. |
| Enchanting Outdoor Courtyard | The expansive outdoor courtyard is adorned with lush greenery, offering a picturesque setting for wedding ceremonies, cocktail hours, or al fresco dining. |
| Luxurious Restrooms | The venue's restrooms redefine elegance and comfort, offering guests exceptional facilities with meticulous attention to detail. |
| Ideal Location | Conveniently situated in Georgetown, Texas, Wish Well House combines urban atmosphere with proximity to Georgetown's charming downtown, providing easy access to entertainment, dining, and shopping. |
Contact Paniolo Ranch to Schedule a Tour
Your dream wedding awaits at Paniolo Ranch in the heart of the Texas Hill Country. Our beautiful venue is ready to make your special day truly magical. From the rustic charm of our banquet spaces to the breathtaking natural surroundings, Paniolo Ranch is the perfect canvas for your love story. Don't miss the opportunity to create unforgettable memories. Schedule your visit today to experience the charm of our venue and discuss your wedding plans. Let's turn your dream wedding into a reality. Contact us now and start your journey towards a perfect Hill Country wedding at Paniolo Ranch.