Paniolo Ranch has something for everyone.
One hundred acres of property for the active, cozy rooms for those trying to escape from the hectic hassles of life, bright glowing sunsets for the romantics, and a convenient location for those looking to explore the Texas Hill Country. Whatever your interests, Paniolo Ranch will surely take your mind off the stress that everyday life may bring. We offer outstanding options for recreation and relaxation.
If true relaxation is what you seek, you've come to the right place—a place where you can feel miles away from the rest of the world. Let Paniolo Ranch help you unwind and enjoy the simpler things in life. With the ambiance of comfort and the elements of nature, you will emerge refreshed and exhilarated.
Watch for whitetail deer, wood ducks, wild turkey, the occasional roadrunner, jackrabbits, soaring birds, and some things unknown. Get to know our trail guide dogs, Max, Jack, Hana, Freeway, and our chief farm patrol cats, K.C. and Fraidy Cat.
Or do nothing at all! Relax indoors for a game of cards or scrabble, or stay nestled between the sheets for a movie or book from our extensive library.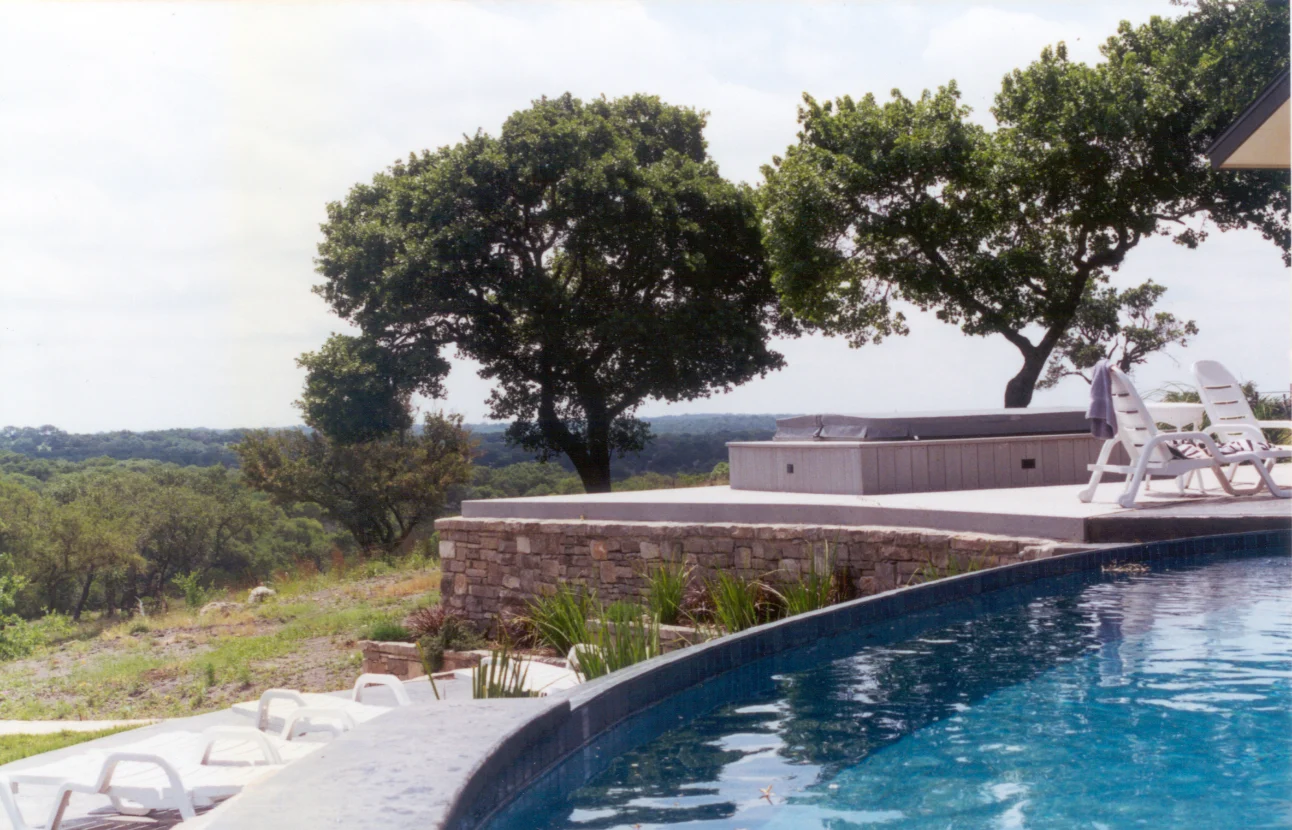 Active Hill Country Wedding Venue Ranch
Make your stay as time filled or leisurely as you like. Let Max, our official trail guide, lead you on your morning walk through 100 acres of hill country nature trails. Then enjoy the many activities at the Paniolo Ranch…
Picnic at our private lake
Fossil hunt beside the spring
Take a hot tub under the star-filled Texas sky
Take a dip in the pool overlooking the lake and hills
Paint a picture in the art studio
Go on a photo safari
Take a steam bath and get a massage
Go fishing in lake Paniolo