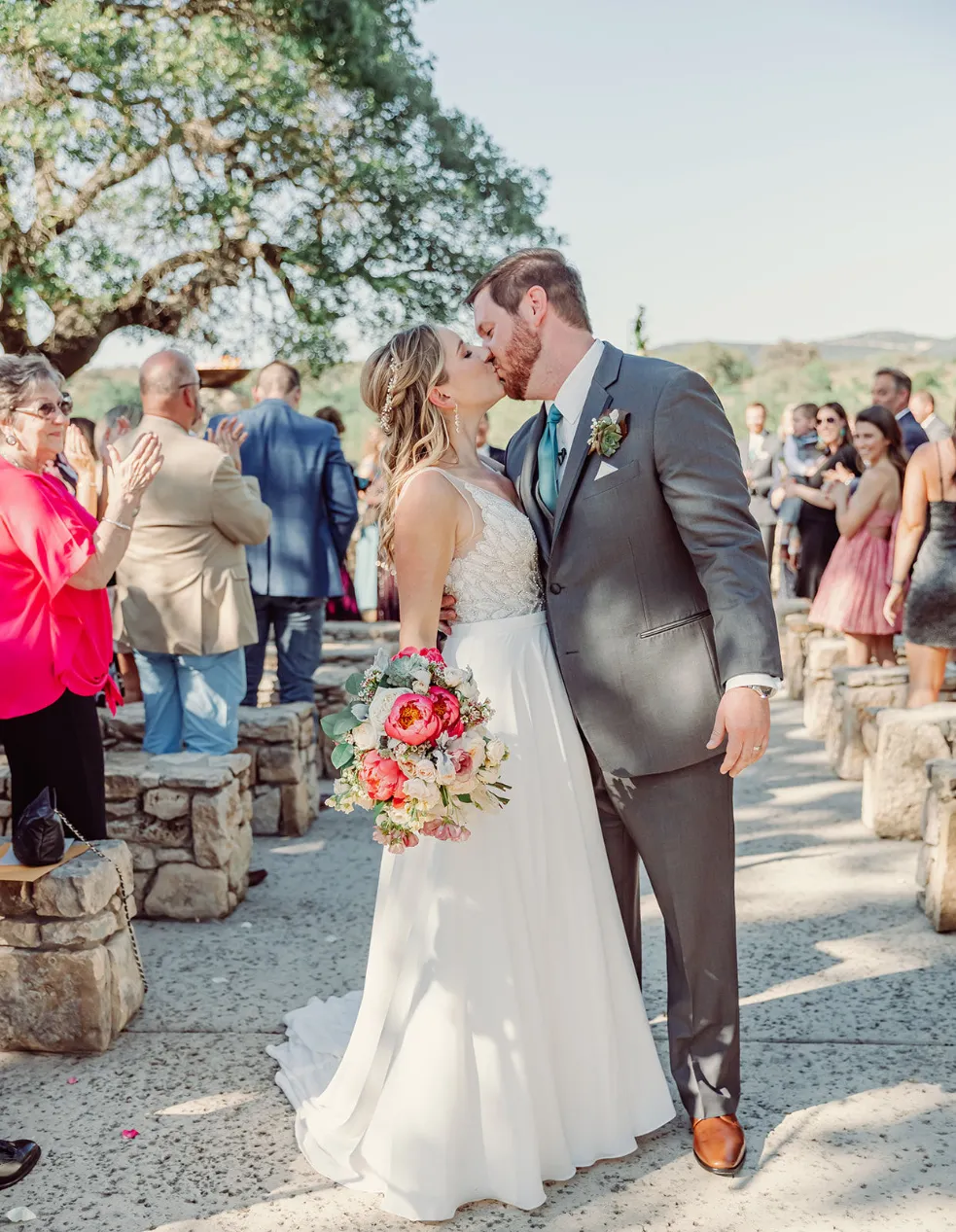 Looking for the perfect wedding venues in Boerne, Texas? Look no further than our fabulous blog! With our finger on the pulse of Lone Star State's most charming town, we've scoured Boerne high and low to bring you the 8 absolute best wedding venues. So we've got you covered whether you're after a rustic barn, a grand ballroom, or a whimsical garden. Get ready to say "I do" in style, y'all!
Boerne Wedding Venues
We know wedding planning can be stressful, especially picking out your venue, so we'll try to keep this blog as fun and light as possible ;)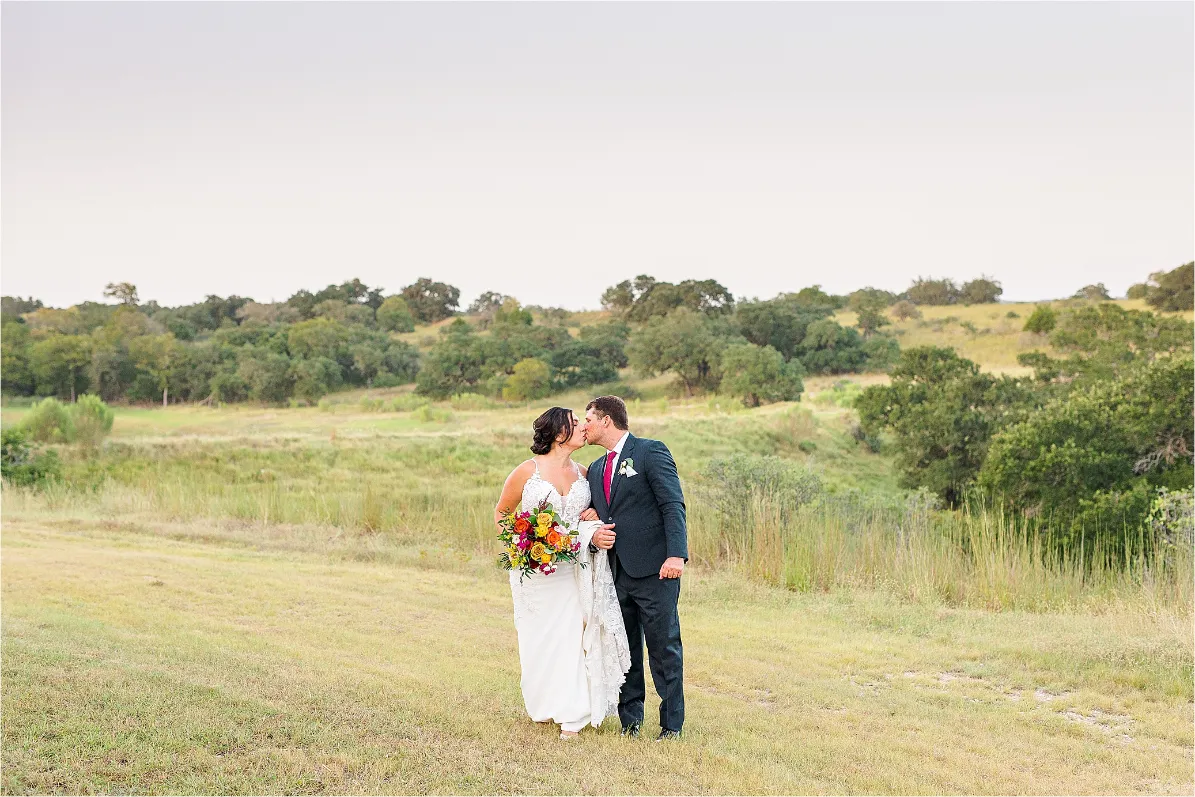 1. Paniolo Ranch
Highlights: Premier all-inclusive wedding venue and destination spanning 100 acres of rolling hills and wooded forests, beautifully appointed accommodations, spa services, and a prime location.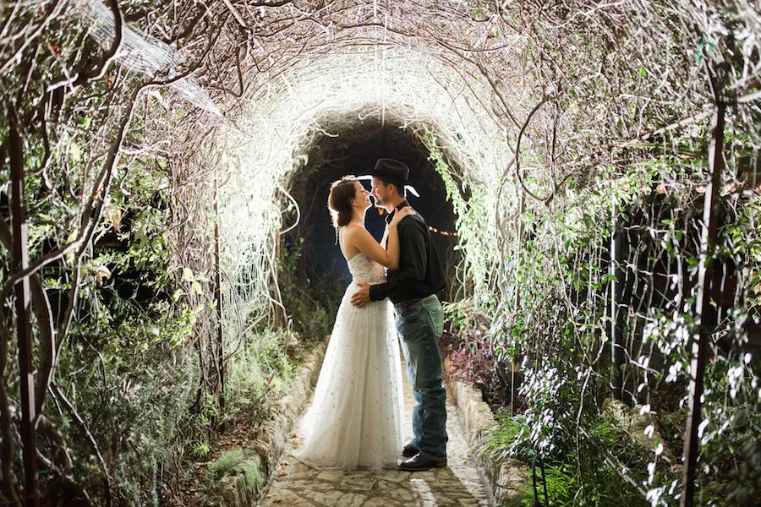 Address: 1510 Ranch Rd 473, Boerne, TX 78006
Phone: (833) 752-8752
BYOB
Price: $-$$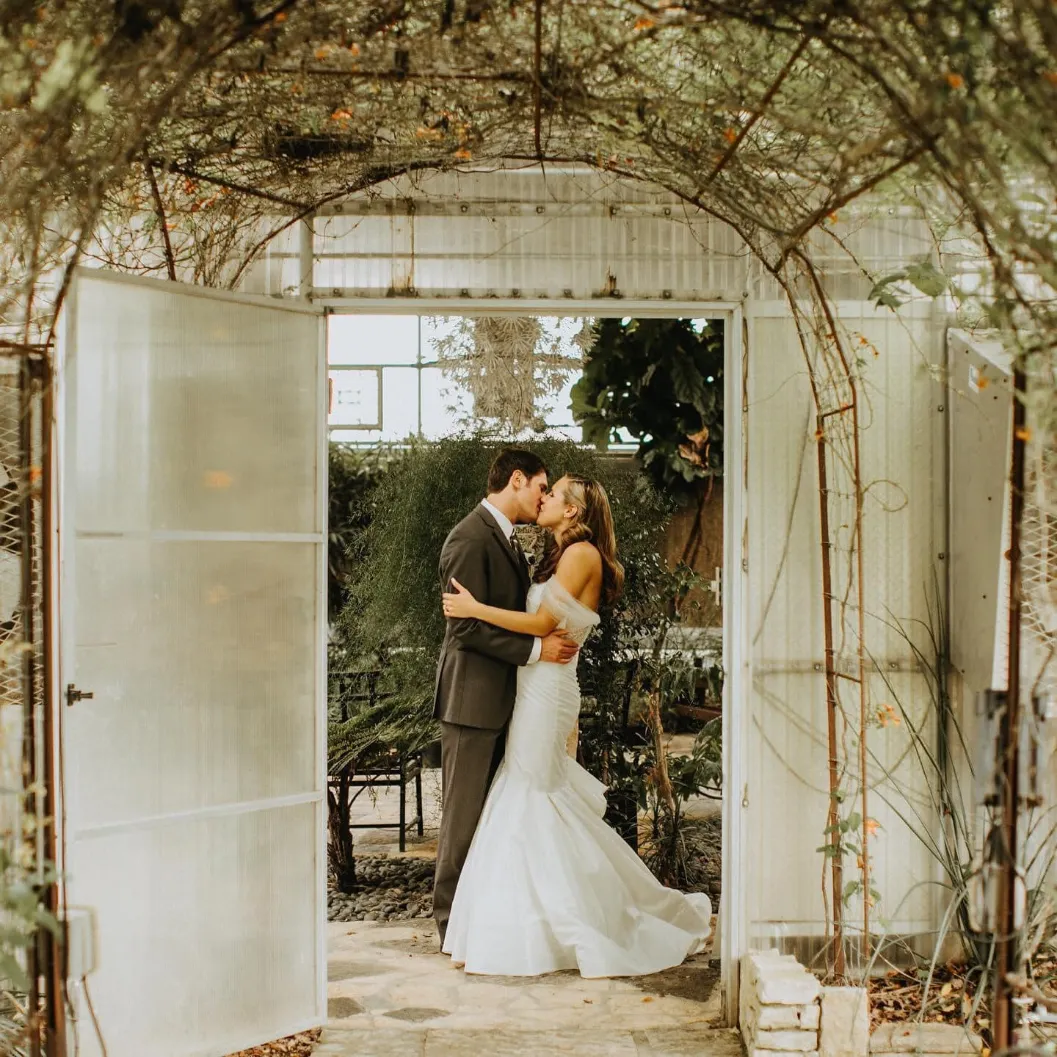 ???? Get ready to saddle up and ride on over to Paniolo Ranch – the one-stop shop for all your wedding and vacation needs. Our sprawling 100-acre estate is nestled in the heart of the Texas Hill Country, offering a picturesque backdrop that will have you saying "yeehaw" (or yeet) in no time.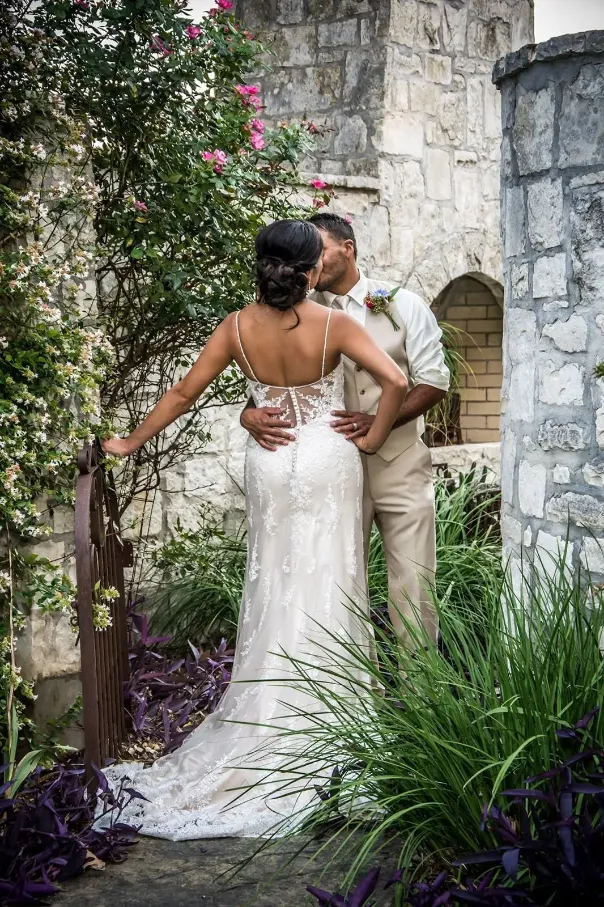 All-Inclusive Weddings Packages with Fun Add Ons
We've got everything you need to make your wedding dreams come true. With stunning indoor and outdoor event spaces, beautifully appointed accommodations, spa services, a gym, and even an art studio, you won't have to worry about a thing. Our property's understated yet refined aesthetics will perfectly complement any color scheme or theme, capturing every moment in breathtaking splendor that will have your guests talking for years to come.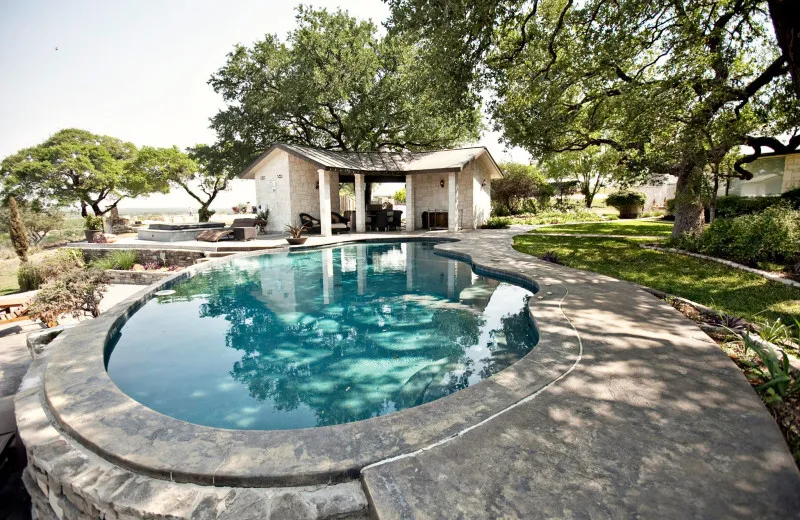 Location, location, location
And let's talk about location – we're perfectly situated to offer a seamless blend of rural seclusion and urban accessibility. Just a short drive from San Antonio, Austin, and Houston, our property is the ideal place to escape the hustle and bustle of city life and enjoy some much-needed R&R. Plus, with the historic towns of Boerne, Comfort, and Sisterdale just around the corner, you'll have easy access to nearby attractions like Sister Creek Vineyards and the illustrious Texas Wine Trail.
Gorgeous Hill Country Views
So come down to Paniolo Ranch and experience refined relaxation amidst Texas Hill Country's splendor. Whether you're seeking a romantic getaway or a serene haven for your family, we have everything you need to make your stay unforgettable. Saddle up and come see us – we can't wait to welcome you to our little slice of heaven!
2. The Milestone | Boerne by Walters Wedding Estates
Highlights: All-inclusive venue with hardwood oak floors, open beam trusses, and a culinary mastermind executive chef.
420 Upper Cibolo Creek Road, Boerne, TX
(972) 317-7464
$4k – $6k For 100 Guests
Up to 320 guests
All-Inclusive Packages
Not BYOB
Welcome to The Milestone | Boerne, where the hills are rolling and the good times are always flowing! This stunning venue is in a picturesque valley near Upper Cibolo Creek, making it the perfect backdrop for your special day. Beautiful landscaping, a grand entrance staircase, and double-arched cast iron doors make you feel like royalty upon arrival!
The reception hall is a real showstopper, with hardwood oak floors, open beam trusses, and plenty of space for you and up to 320 of your closest friends and family to dance the night away. And with a mere 30-minute drive from San Antonio, you and your guests will have plenty of nearby accommodations.
The team is all about creating a stress-free day full of fun and joy, so they offer customizable packages to suit your every need. The executive chef is a culinary mastermind who can create the ultimate menu to satisfy all your cravings. From classic comfort foods to exotic flavors worldwide, they'll work with you to create a custom menu perfect for you and your guests.
3. The Kendall Hill Country Inn
Highlights: Three unique venues to choose from featuring original rock walls and views of Cibolo Creek, all with the best southern hospitality and amenities you could ask for.
Address: 128 W Blanco Rd, Boerne, TX 78006
Phone: (830) 249-2138
Built in 1859
Hispanic-Owned Business
Price: Starting at $5,500
Looking for a venue that's as southern as sweet tea and as unique as a cowboy hat made of gummy bears? Look no further than The Kendall, where they've got not one, not two, but THREE different venues to choose from! Whether you're an indoor enthusiast or an outdoor adventurer, they've got a spot for you.
First up, there's the late 1800s style Courtyard, where you can tie the knot surrounded by the original rock walls of The Kendall. It's like stepping back in time, with modern amenities like sparkling string lights and the best southern hospitality.
Check out the Creekside venue for those who prefer to soak up the Texas sun. With a stunning view of Cibolo Creek and the beautiful Hill Country sky above, it's the perfect spot for a natural, outdoor event.
And last but certainly not least, they've got Kendall Halle, the largest and most versatile of the event spaces. It's got all the room you need for dinner tables, a dance floor, a band or DJ, and whatever else your heart desires. Plus, setup and breakdown is all handled by The Kendall staff, so you can sit back, relax, and enjoy the party.
And don't forget; they've got all the extras you need, like dining tables, banquet tables, champagne-colored chairs, and linens that are as fancy as a cowboy in a tuxedo.
4. Fair Oaks Ranch
Starting around $10,750 for 50 guest
Up to 250 guests
Not BYOB
Looking for a wedding venue as stunning as the Texas Hill Country itself? Look no further than Fair Oaks Ranch Golf and Country Club, nestled in the picturesque Hill Country. With indoor and outdoor options, including a back lawn shaded by ancient Live Oaks and a historic solarium filled with exotic plants, this venue is sure to provide the perfect backdrop for your big day. Plus, they have enough space to accommodate everything from an intimate gathering to a 250-person affair. Their experienced wedding planners will help you coordinate every detail, from the personalized napkins to the musical entertainment. And with a clubhouse that will provide lasting memories, you and your guests will have the time of your lives!
5. Tapatio Springs Hill Country Resort
Highlights: Breathtaking venue offering weekend weddings with lodging, in-house catering and bar services, full-service restaurant and bar, and golf.
Address: 1 Resort Way, Boerne, TX 78006
Phone: (830) 443-9681
Onsite Lodging
Golf Club
Price $$$
Welcome to Tapatio Springs, AKA the "Wedding Capital of Texas" (according to the San Antonio-Express News, anyway). This Hill Country resort in Boerne has everything you need to celebrate your special day, all in one picturesque 220-acre package. Here's what you can look forward to:
Cibolo Ballroom
This is the big one, folks. The heart of the resort is complete with floor-to-ceiling windows, fancy chandeliers, and an outdoor terrace. Perfect for ceremonies or receptions. Features a private bar, because why not?
Why couples choose Cibolo Ballroom: Hill Country's signature venue, part of the all-new clubhouse, private terrace, and private bar.
Venue size: 3,250 sqft
Capacity: 250 for a ceremony, 200 at round tables
The Bluffs
The largest wedding venue at Tapatio Springs has indoor and outdoor options. Features an oversized outdoor firepit because nothing says "romance" like a giant flaming hole in the ground ;)
Why couples choose The Bluffs: Largest venue, indoor/outdoor space, completely customizable.
Venue size: 6,000 sqft
Capacity: 450 for a ceremony, 400 at round tables
Frederick's Creek
Get your nature fix with this outdoor ceremony venue along the banks of Frederick's Creek. Giant oak trees and a peaceful lakeside setting make this the most popular ceremony location.
Why couples choose Frederick's Creek: Oversized oak trees, lakeside setting, flagstone aisle.
Capacity: 250 for a ceremony
Clubhouse Event Lawn
The newest addition to the lineup, this expansive event lawn, offers stunning views of the Hill Country landscape. Plus, there's a water feature. Ooh, fancy.
Why couples choose Clubhouse Event Lawn: Expansive event lawn, Hill Country backdrop, water feature.
Capacity: 350 for a ceremony, 300 at round tables
Oaks Pavilion
The Oaks Pavilion is perfect for outdoor ceremonies and receptions overlooking the Resort Course. Features an oak pergola and outdoor fireplace for that extra touch of coziness.
Top reasons couples choose The Oaks Pavilion: Oak pergola, outdoor fireplace, Hill Country views.
Venue size: 2,728 sqft
Capacity: 175 for a ceremony, 120 at round tables
So there you have it. Come celebrate your wedding at Tapatio Springs, where the views are stunning and the firepits are oversized. Let's get this party started!
6. Sisterdale Dancehall
Highlights: Rustic wedding venue offering a vintage-style dancehall accommodating up to 250 guests and providing event services, all set on a picturesque property with a rich history dating back to the mid-1800s.
Address: 1210 Sisterdale Rd, Boerne, TX 78006
Phone: (210) 749-1456
360 Year Old Oak Trees
Rustic Wedding Venue in the Texas Hill Country
Are you looking for a wedding venue with rustic charm and Texas history to spare? Look no further than Sisterdale Dancehall! This picturesque property in the Texas Hill Country boasts 360-year-old oak trees and the soothing sounds of West Sister Creek. Their dance hall has been grooving for over a century, so you know they've got the music down.
Whether planning an intimate ceremony or a grand reception, Sisterdale Dancehall has you covered. Their vintage-style venue can accommodate up to 250 guests and features original wood floors made from ancient longleaf pines, a weathered tin roof, and wood ceilings that'll make you feel like you're stepping back in time.
And don't worry about the weather – this spot is 100% climate controlled, so you can party comfortably no matter what Mother Nature throws your way. For your ceremony, you can exchange vows outdoors under the shade of their oak trees, and their burlap aisle runner and rustic arbor will give your "I dos" a touch of country charm.
But that's not all – Sisterdale Dancehall also offers event services to make your day stress-free. They've got you covered from setup and cleanup to providing tables, chairs, linens, and even China and barware. And with a bridal suite and groom's room, you can get ready in style before the big event.
So what's the history behind this amazing venue? Built in the late 1800s, Sisterdale Dancehall has served as an opera house, community center, and full-time dancehall. It's even been a movie location, starred in a Bud Light commercial, and featured in a hit song. With that pedigree, you know you're in for a good time!
7. Eagle Dancer Ranch
Highlights: Breathtaking location surrounded by greenery, towering trees, and water features with a stunning Historic Barn reception venue.
Address: 1621 Ranch Rd 473, Boerne, TX 78006
Phone: (210) 508-0344
BYO Vendors
BYOB
Not All Inclusive
Price: starting at $6,500
Are you looking to tie the knot in a picturesque location? Look no further than Eagle Dancer Ranch, where you'll be surrounded by rolling green hills, towering oak trees, and water features complete with ducks – perfect for making your wedding day extra special. The 1874 Historic Barn is the perfect reception venue, with 13 sparkling chandeliers that will take your breath away and an outdoor courtyard complete with waterfalls and solar lights. And if you're worried about planning, fear not: with an onsite manager and an extensive vendors list, they've got you covered!
8. River Rock Event Center (Temporarily Closed)
Highlights: Countryside wedding venue with serene outdoor and indoor ceremony and reception spaces, accommodations for up to 350 people, and intimate rooms for rehearsals or bridal showers.
Address: 30260 Saratoga Ln, Fair Oaks Ranch, TX 78015
Price: starting at $5,052
Not All Inclusive
Are you looking for a place to get hitched far enough from the city to pretend you're one with nature but close enough to return to civilization? Check out Fair Oaks Ranch, where you can enjoy the soothing sounds of crickets and cicadas. They have plenty of indoor and outdoor areas to make your ceremony and reception feel special, plus enough room to fit up to 350 people. And for your out-of-town guests who want to experience the hill country laidback life, two charming historical guesthouses are available. If you're feeling fancy, there are even smaller rooms perfect for practicing your "I do's" or rehearsing how to cut a slice of cake without embarrassing yourself.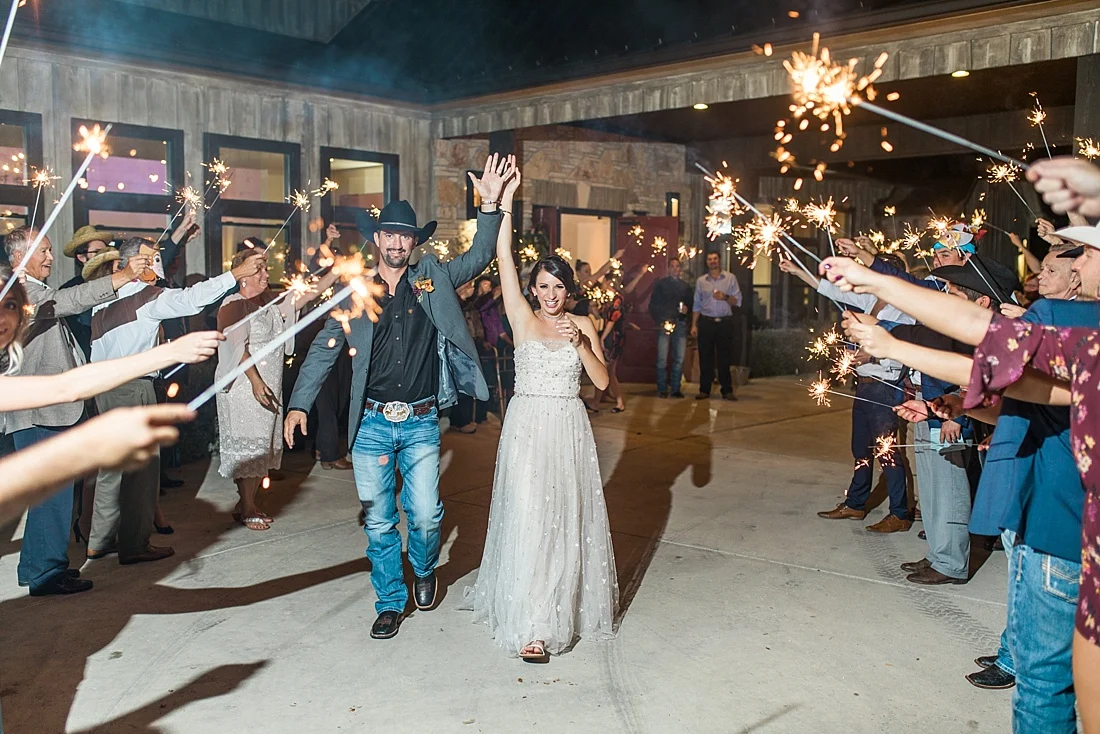 Nearby Cities and Distance from Boerne, TX
City

Distance from Boerne in Miles

Burnet, TX

San Marcos, TX

Canyon Lake, TX

Dripping Springs, TX

Llano, TX

Castroville, TX

Seguin, TX

Hondo, TX

Marble Falls, TX

Wimberley, TX

Blanco, TX

San Antonio, TX

Austin, TX

New Braunfels, TX

Fredericksburg, TX

Kerrville, TX

Bandera, TX

Comfort, TX

88

68

54

34

45

68

42

41

73

54

31

28

74

28

31

27

29

11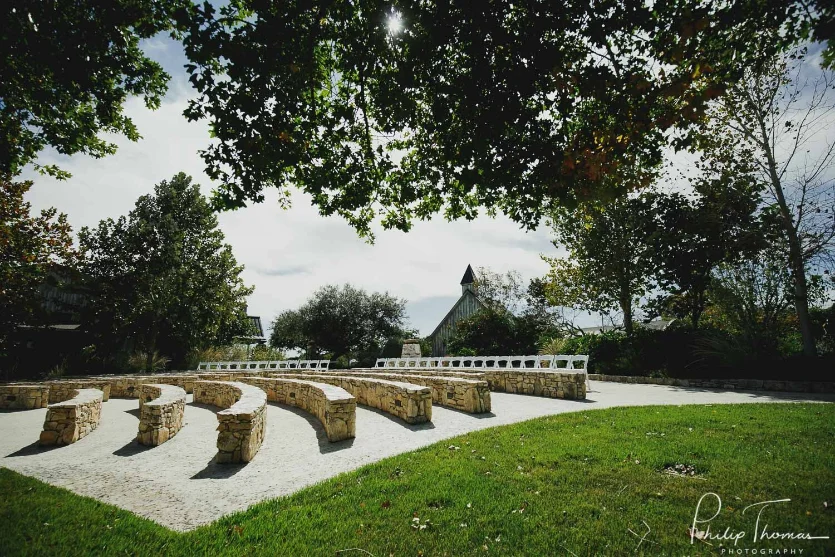 Introduction to Boerne
If you're fixin' to get hitched and want that rustic feel, Boerne, Texas might just be the place for y'all. This historic area in the heart of the Texas Hill Country is a short hop, skip, and a jump away from San Antonio and other big ol' cities, making it a top pick for them rustic weddings.
Boerne was founded back in 1849 by a bunch of German immigrants who wanted to create a community that was true to their roots. They named the town after Ludwig Börne, a German military officer and public official who had a thing for advocating for the German people. And boy howdy, did their little settlement grow! Today, Boerne is known for its funky architecture, friendly locals, and a strong sense of community.
Now let's talk wedding venues, y'all! Boerne has got it all, from cozy inns to big ol' resorts in the Hill Country. And don't forget about them off-the-beaten-path attractions, like the Nelson City Dance Hall, Don Strange Ranch, and Enchanted Springs Ranch. Y'all are sure to find the perfect spot to tie the knot and make some unforgettable memories.
So if you're lookin' for that special place to say "I do", Boerne has got it all. From its unique charm to its stunning scenery and hospitable locals, Boerne is sure to make your big day one to remember.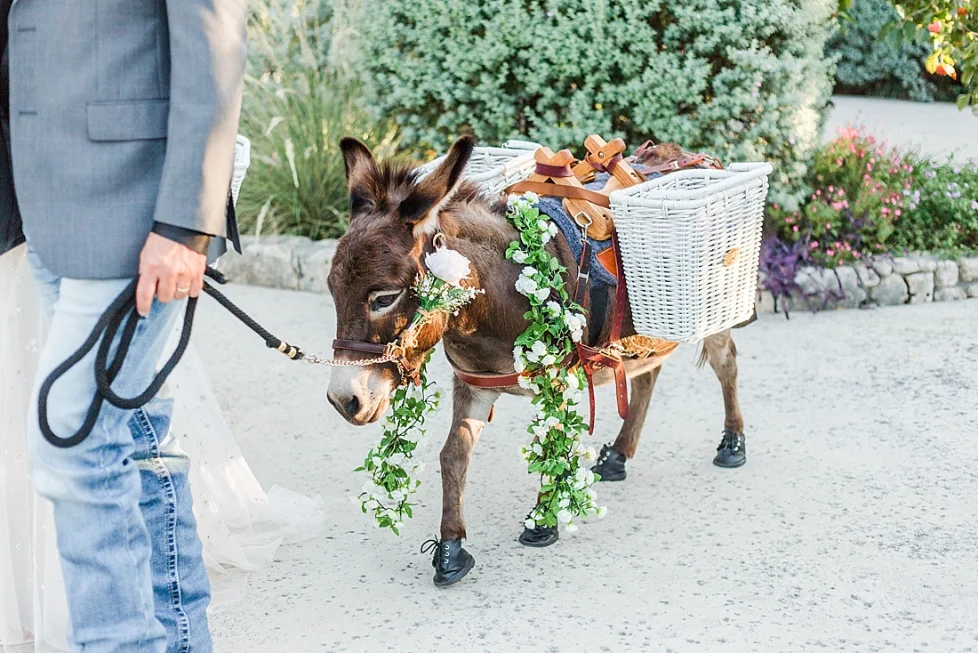 What is Boerne like?
Boerne is located in the Texas Hill Country, about 30 miles northwest of San Antonio. It is a great destination for couples looking for a rustic and tranquil wedding venue. It offers stunning countryside views, lush landscaping, and various indoor and outdoor locations for the ceremony and reception.
According to the United States Census Bureau, as of 2020, the population of Boerne is estimated to be around 17,307 people. The median age is 44.7 years old, and the median household income is approximately $97,030. Most residents (89.1%) have a high school diploma or higher, and 43.4% have a bachelor's degree or higher. The city covers an area of 6.72 square miles (17.40 square kilometers), and the climate is generally warm with hot summers and mild winters. Boerne is known for its historic downtown district, natural beauty, and outdoor recreation opportunities like hiking, biking, and fishing.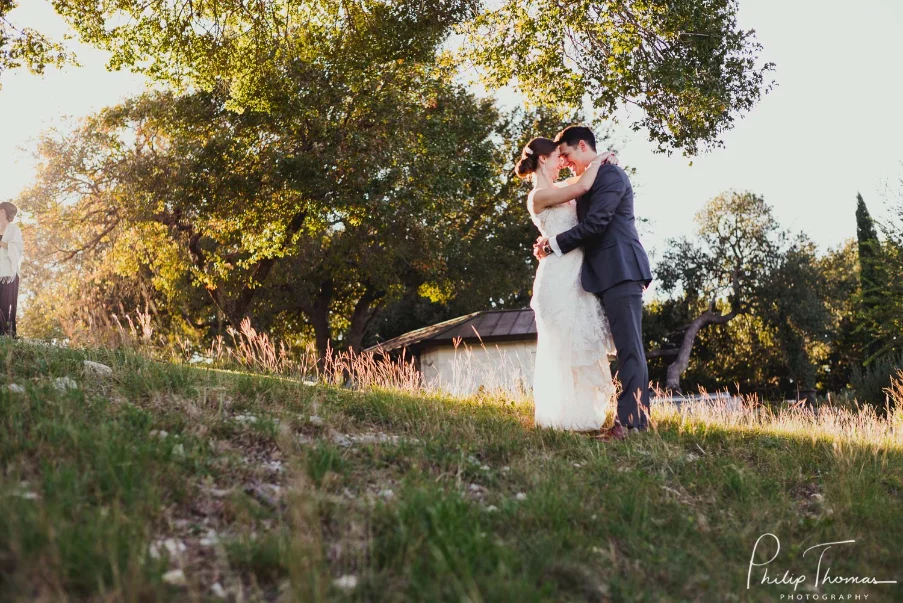 FAQs About Wedding Venues in Boerne TX
Oh boy, it's time to talk about one of the most important decisions you'll make for your wedding day – the venue! Boerne TX is full of gorgeous locations to say "I do," but with so many options, it can be overwhelming. That's why we've put together this handy FAQ guide to help you navigate the world of wedding venues in Boerne, TX.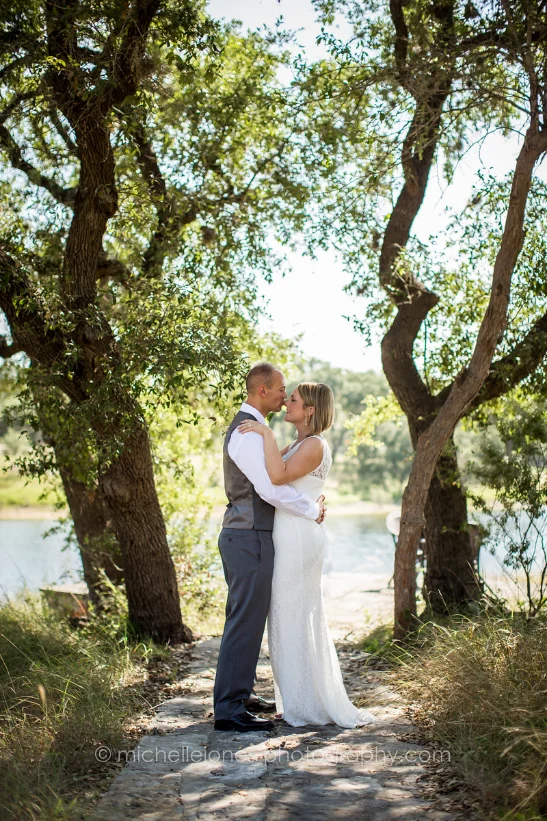 What types of wedding venues are available in Boerne, Texas?
Boerne's got it all when it comes to wedding venues! Do you want a rustic barn that looks straight out of a Pinterest board? Check. How about a chic winery with vineyards stretching as far as the eye can see? Gotcha covered. Or maybe you're after a charming chapel with stained glass windows and a choir loft? Boerne's got that too.
But wait, there's more! Want to say your vows in a whimsical garden surrounded by flowers and fountains? Easy peasy. How about a grand ballroom that'll have you feeling like royalty? You got it. Heck, you can even get married in a yurt if you're feeling particularly adventurous.
So basically, Boerne has a venue to match, no matter your style or vibe. Just make sure to bring your cowboy boots and a healthy appetite for barbecue, and you'll be all set for the wedding of a lifetime.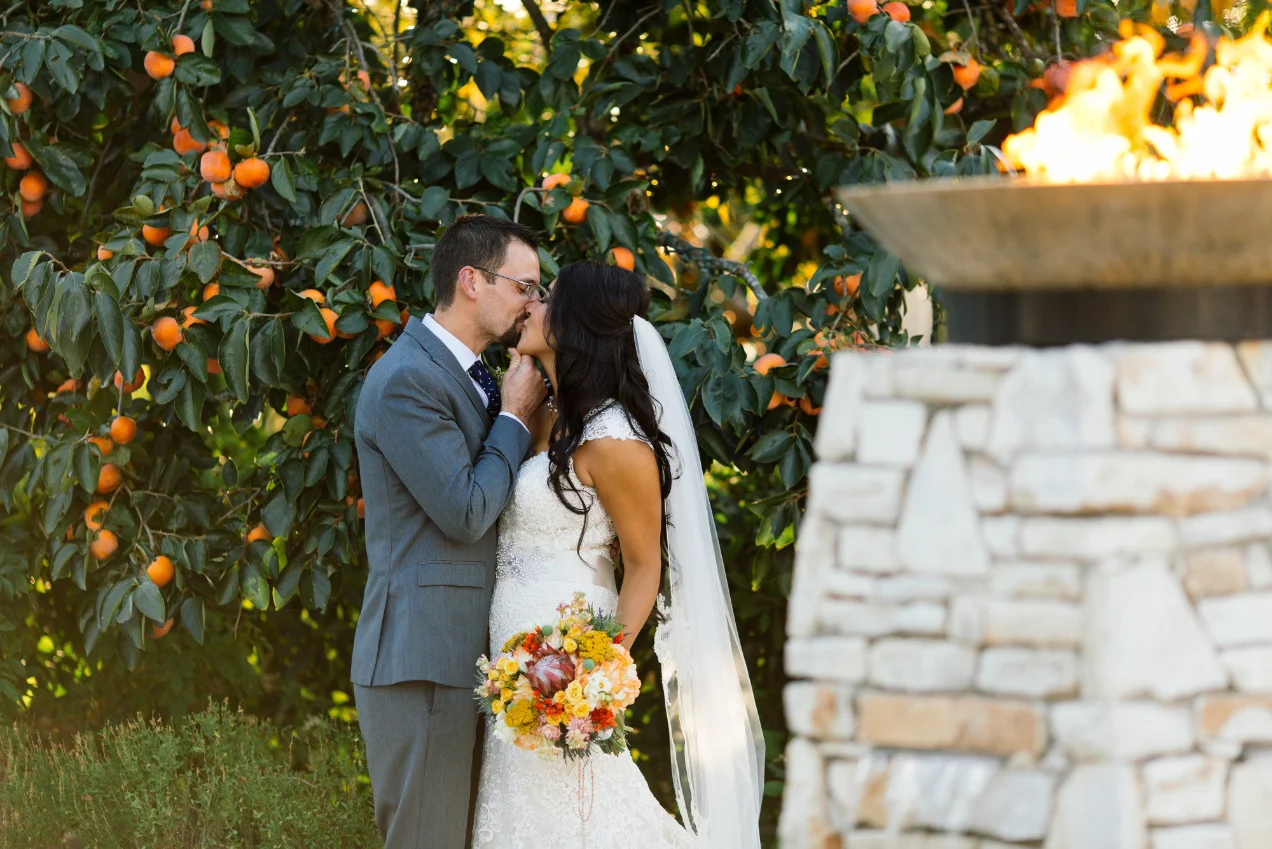 What is the average price range for wedding venues in Boerne, Texas?
According to our research, the average price range for wedding venues in Boerne, Texas is anywhere from "I don't want to know" to "I'll just elope and spend the money on a lifetime supply of queso." But in all seriousness, the cost can vary depending on the venue's size, location, and amenities. It's best to research and compare prices to find a venue that fits your budget and your wedding vision. Paniolo Ranch is one of the most affordable wedding venues and our packages are all-inclusive and BYOB.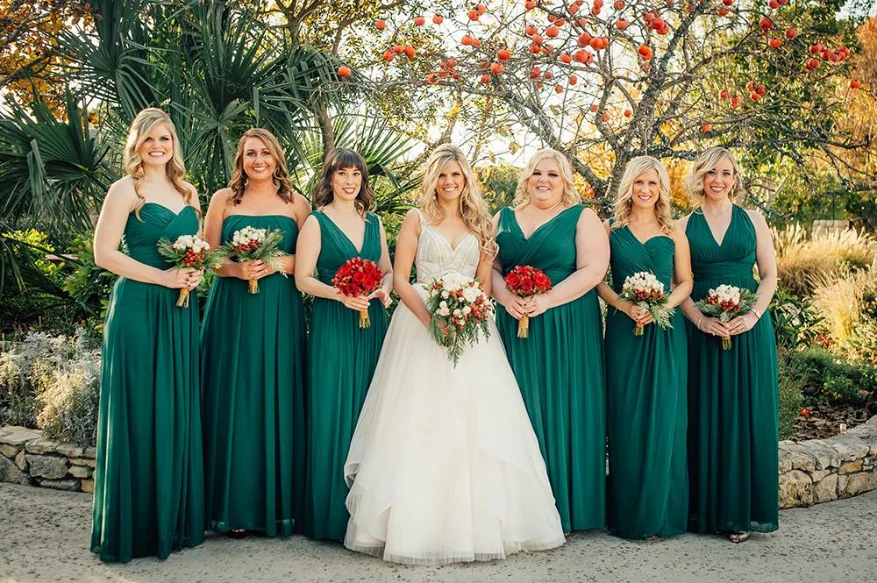 Are there wedding venues that offer both on-site catering and BYO options?
Well, well, well, looks like someone's got their priorities straight when it comes to wedding planning! Lucky for you, Boerne has plenty of venues that offer on-site catering and BYO options, so you can have your cake and eat it too (literally).
One such venue is the fabulous Paniolo Ranch (yup, that's us!), which not only boasts stunning hill country views and luxurious accommodations but also lets you choose between their in-house catering or bringing in your own preferred vendors. That way, you can have complete control over the menu and still enjoy the convenience of on-site catering. It's a win-win!
But Paniolo Ranch isn't the only one. Plenty of other venues in Boerne offer a similar setup, so you can have your dream wedding without breaking the bank on food and drinks. Just read the fine print and confirm all the details beforehand so there are no surprises on your big day. Cheers to that!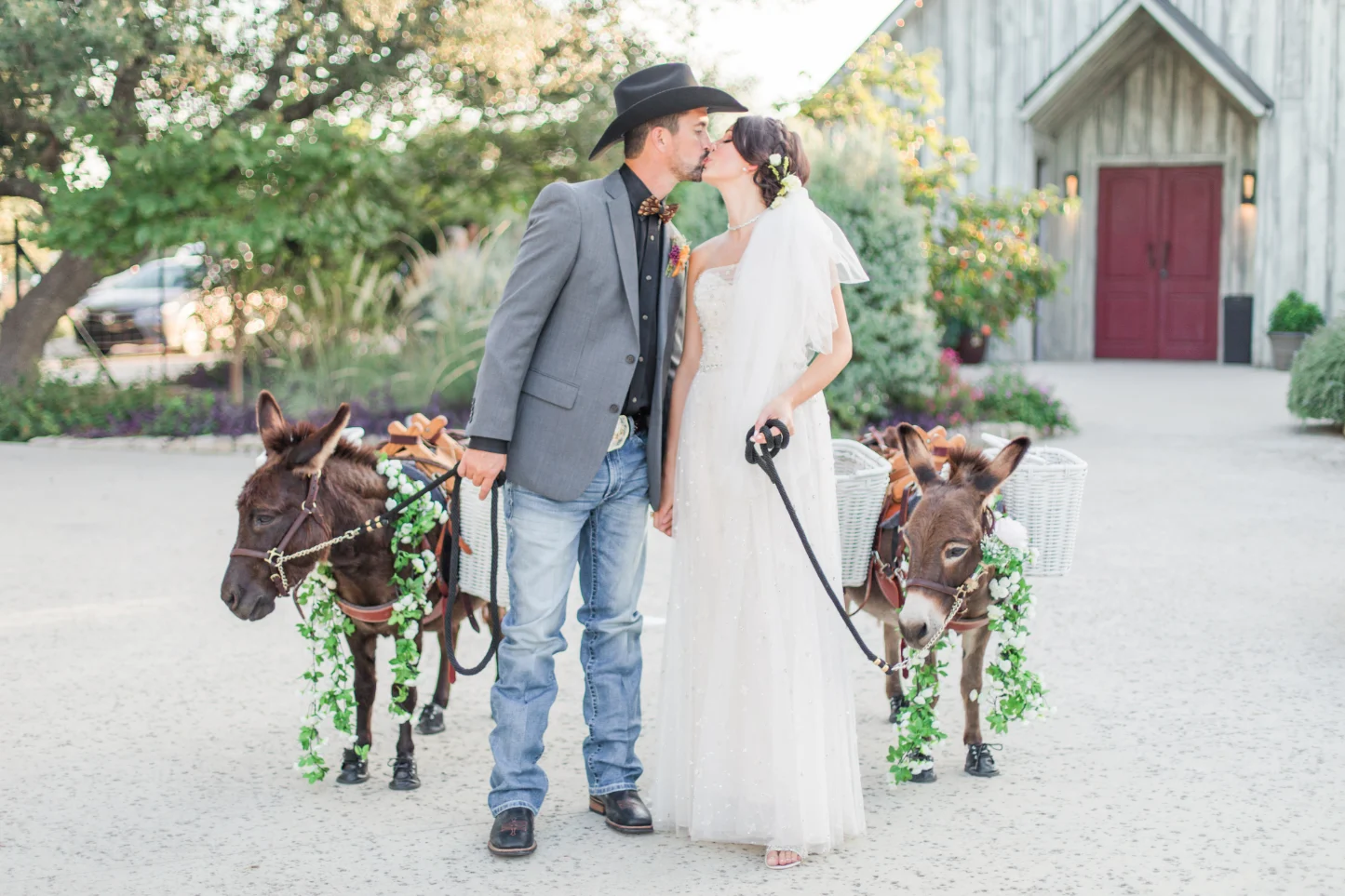 Are there wedding venues that offer event planning services?
Boerne is chock-full of amazing venues that provide beautiful backdrops for your big day and top-notch event-planning services. That's right; you can sit back, relax, and let the pros take care of everything from floral arrangements to seating charts (and everything in between).
Some venues provide full-service planning, partial planning, or day-of coordination, depending on your needs and budget. So whether you're the bride wanting to be hands-on with every detail or just wanting to show up and say "I do," Boerne's got you covered.
And let's be real, planning a wedding can sometimes be overwhelming. So having a dedicated team of professionals to guide you through the process and ensure everything runs smoothly is worth its weight in gold (or at least in wedding cake).
So kick up your boots and relax, knowing that you're in good hands with a Boerne wedding venue that's got your back (and your bouquet). Yeehaw!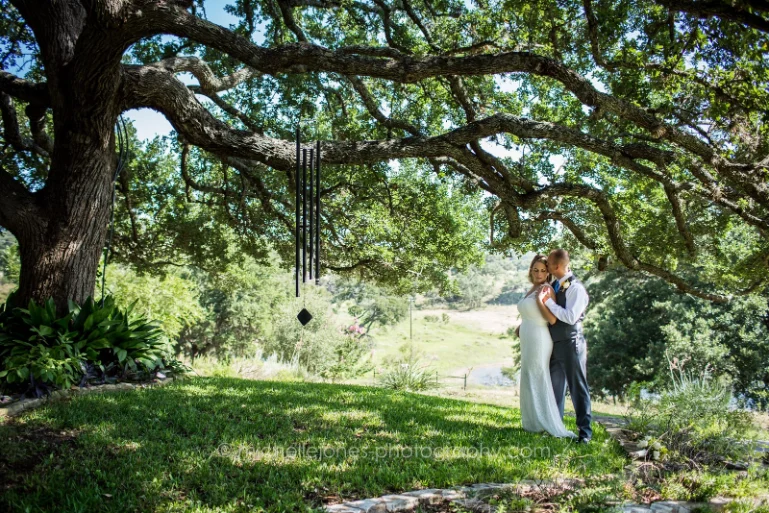 Should I get married in Boerne or San Antonio?
Well, that's the million-dollar question, isn't it? Do you want to tie the knot in Boerne, the quaint and charming town that'll have you feeling like you stepped into a Hallmark movie? Or do you prefer the hustle and bustle of San Antonio, with its vibrant culture, delicious Tex-Mex, and slightly larger-than-life River Walk?
Honestly, it's a tough call. But if you're a fan of adorable historic buildings, picturesque scenery, and small-town charm, then Boerne is definitely the way to go. On the other hand, if you're looking for a city vibe with plenty of activities to keep your guests entertained, then San Antonio might be more up your alley.
But let's be real here: no matter where you decide to get hitched, as long as you're with the one you love, it's gonna be a blast. And hey, worst case scenario, you can always just flip a coin and let fate decide!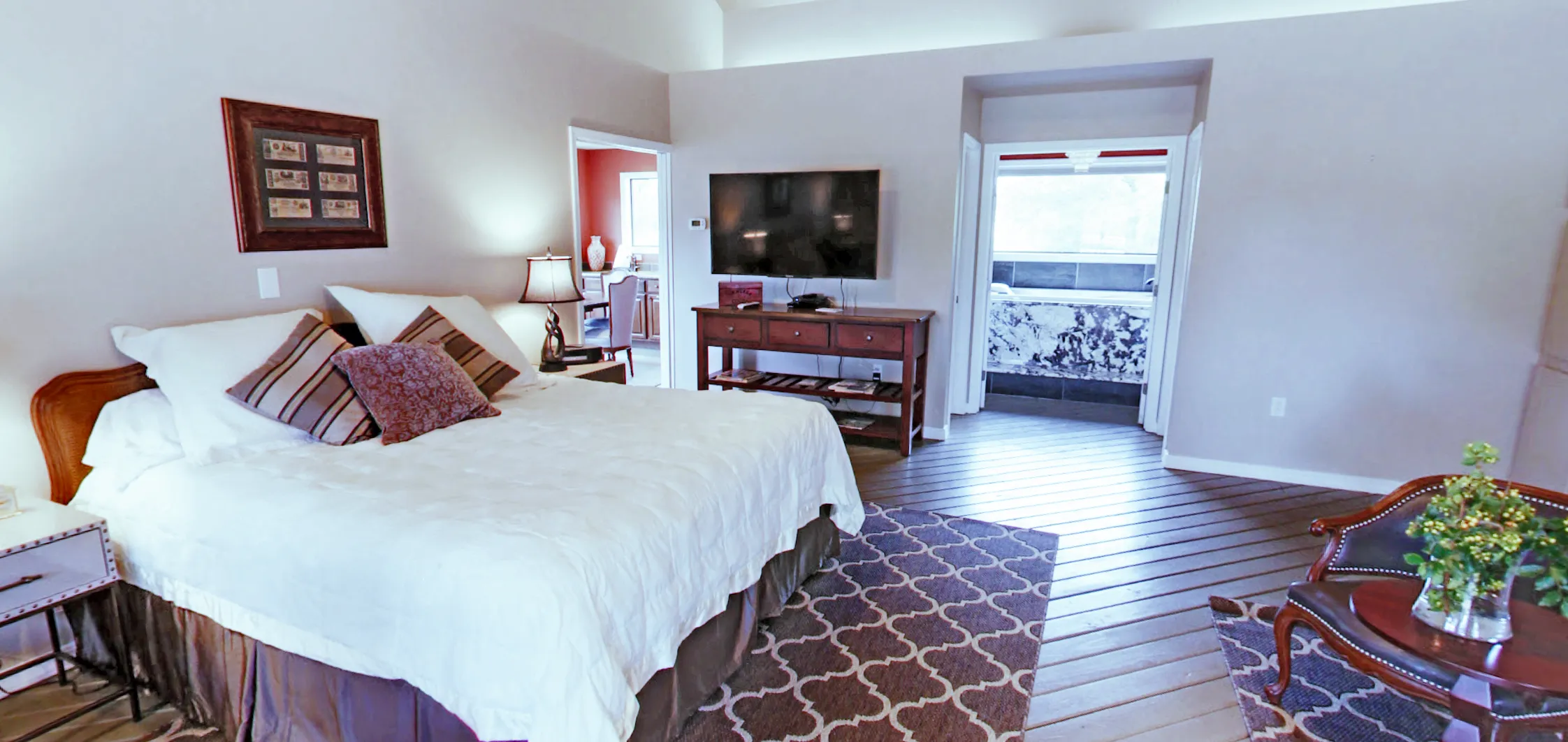 Here are some fun statistics about the Texas Hill Country:
The region covers over 31,000 square miles, larger than 10 U.S. states.
The Texas Hill Country is home to over 30 wineries and vineyards, producing award-winning wines.
Enchanted Rock, a massive pink granite dome, is a popular landmark in the Hill Country and attracts over 250,000 visitors annually.
The Hill Country is known for its barbecue, with over 2,500 BBQ restaurants in Texas.
The region is home to several historic towns, including Fredericksburg, Boerne, and Bandera, which are popular destinations for weddings and events.
The Hill Country has many natural swimming holes, including Hamilton Pool Preserve and Krause Springs.
The region has over 52 golf courses, making it a popular destination for golfers.
The Hill Country is a popular spot for stargazing, with several observatories and parks offering stunning night sky views.
The annual Texas Hill Country Wine & Food Festival attracts over 7,500 visitors yearly, making it one of Texas's largest food and wine festivals.
With its beautiful landscapes, charming towns, and unique culture, it's no wonder the Texas Hill Country is one of the top destinations for weddings in the country. There are over AT LEAST 100 wedding venues in the Hill Country alone!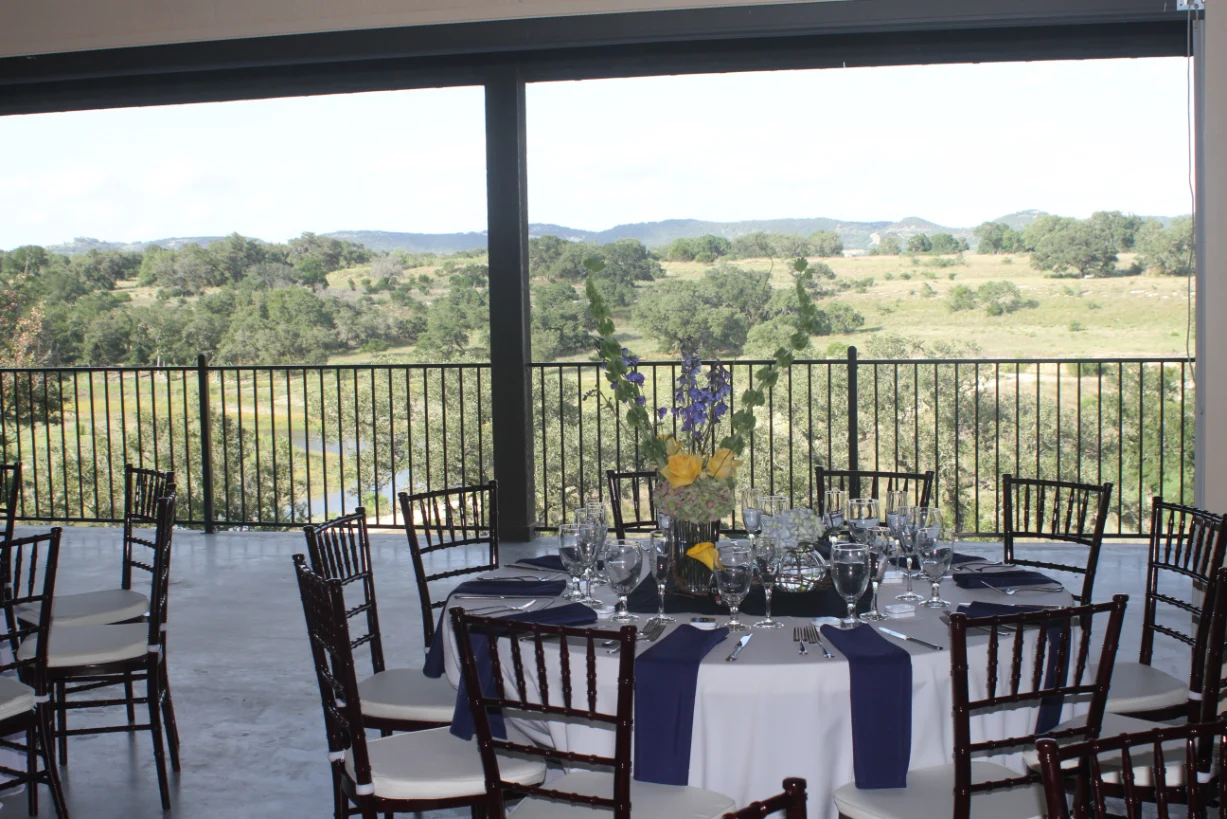 Best of Luck with Your Venue Search!
Now that you've gotten the inside scoop on some of the most amazing wedding venues in Boerne, TX, you're ready to plan the wedding of your dreams! From rustic barns to lush gardens, these venues have it all. So go ahead and book your favorite spot, and don't forget to send us an invite (we'll be waiting by our mailbox with bated breath). Cheers to love, laughter, and happily ever after in Boerne!