Attractions around Paniolo Ranch Hill Country Wedding Venue
Enjoy the many diverse activities of the surrounding historical towns of Comfort, Waring, Boerne and Fredericksburg.
Discover the many unique antique shops, weekend craft fairs and markets, dining in the many restaurants and cafes, or visit numerous historical sites and museums.
For the more active, catch a fish or canoe down the nearby Guadalupe River, visit a "Cave Without a Name", hike a monolithe or an endless list of state parks and wildlife preserves. Take in a bat performance at the "Old Tunnel Cave", tip a beer and kick up your heels in Luckenbach, or shoot some game or some golf.
Two miles from the Paniolo is the historic town of Sisterdale (population 25). Don't let the size of our town fool you. It boasts the home of Sister Creek vineyards, where an 1885 cotton gin has been restored to house the winery. Their wine is aged in French and American oak barrels so indulging in wine tasting is quite a treat.
The Texas Hill Country Wine Trail offers numerous wineries to visit. There are special Trail Events planned throughout the year or just stop by for a tasting. A few, just minutes away are Becker Vineyards, Comfort Cellars, Fredericksburg Winery, and Grape Creek Vineyards.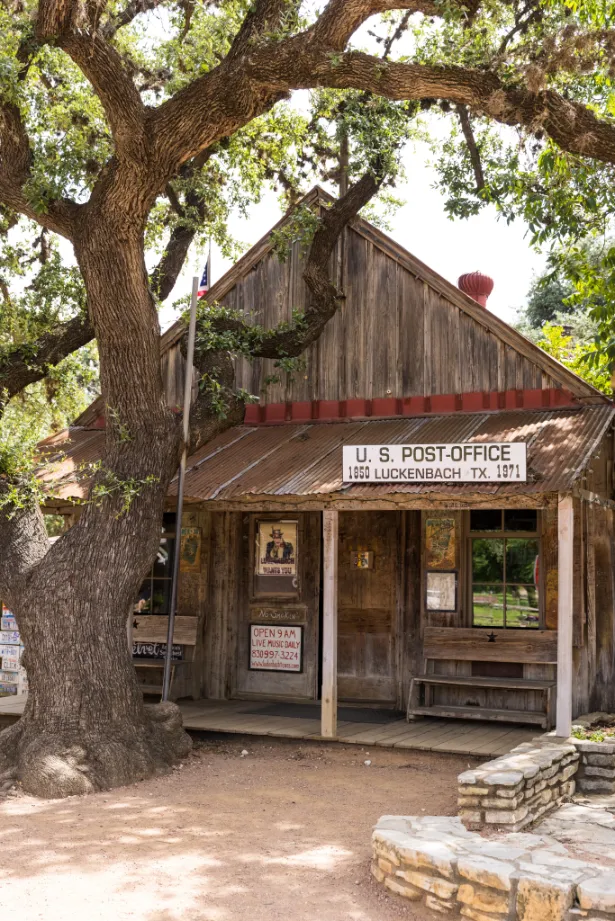 Distances from Paniolo Ranch
Bandera – 36 miles
Boerne – 14 miles
Buckhorn Golf Course – 11 miles
Cave Without a Name – 15 miles
Comfort – 13 miles
Fredericksburg – 24 miles
Guadalupe River – 3 miles
Kerrville – 32 miles
Luckenbach – 16 miles
Sisterdale – 2 miles
Tapatio Springs Golf Resort – 20 miles
The Alamo & River Walk – 48 miles
The Batcave – 13 miles
Tube and Canal Rental – 17 miles