Searching for the perfect wedding venue in Central Texas? Look no further. Prepare to discover the best wedding venues in Central Texas, where dreams come true and unforgettable memories are made. From enchanting hillside retreats to elegant ballrooms and picturesque outdoor spaces, these venues offer the epitome of charm, sophistication, and natural beauty. Whether you envision a rustic celebration immersed in the Texas Hill Country or a chic urban affair in the heart of Austin, these venues will exceed your expectations.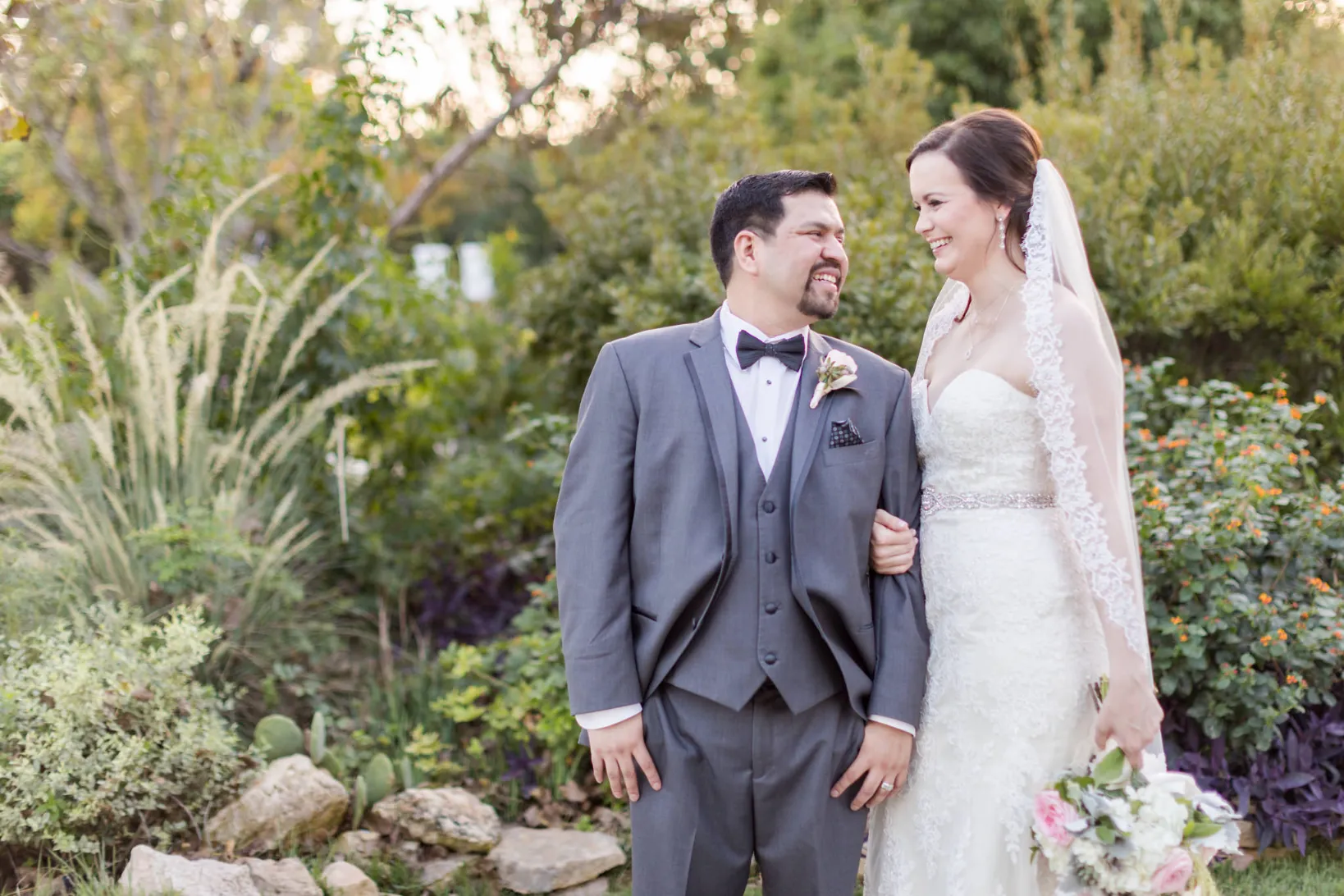 Outdoor Wedding Venues with Views in Central Texas
Join us on a journey through the most exquisite wedding destinations in Central Texas, where love and enchantment intertwine to create the perfect backdrop for your special day. Get ready to explore the top-rated venues to make your wedding unforgettable.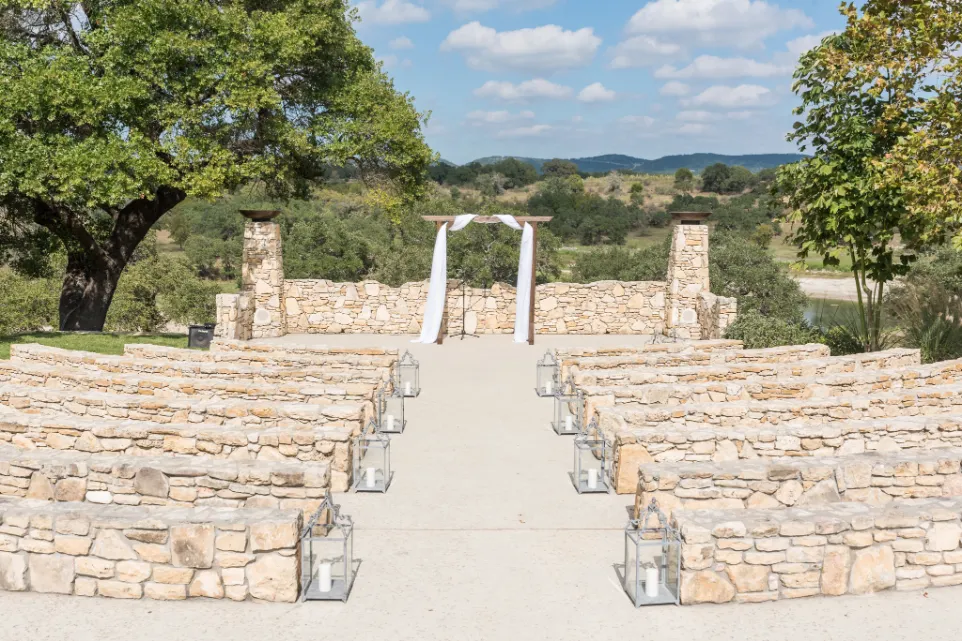 1. Paniolo Ranch in Boerne TX
Address: 1510 Ranch Rd 473, Boerne, TX 78006
Affordable, all-inclusive packages
Overnight lodging and onsite spa
BYOB
Breathtaking Texas Hill Country views and tranquil scenery
Indoor and outdoor spaces to choose from, including a ceremony pavilion, ballroom, and patio
An experienced team dedicated to ensuring every detail of your wedding is exactly as you envision it
Perfect for intimate ceremonies or grand celebrations
Introducing All-Inclusive Wedding Packages in the Texas Hill Country
At Paniolo Ranch, we offer two exquisite all-inclusive wedding packages designed to make your special day unforgettable. Choose between "Eat, Sleep, and Be Married," a two-day overnight package for close family and friends, or "Bells and Banquets," a one-day package accommodating up to 120 guests, with the option to add lodging. Read on to discover the inclusions and details of each package.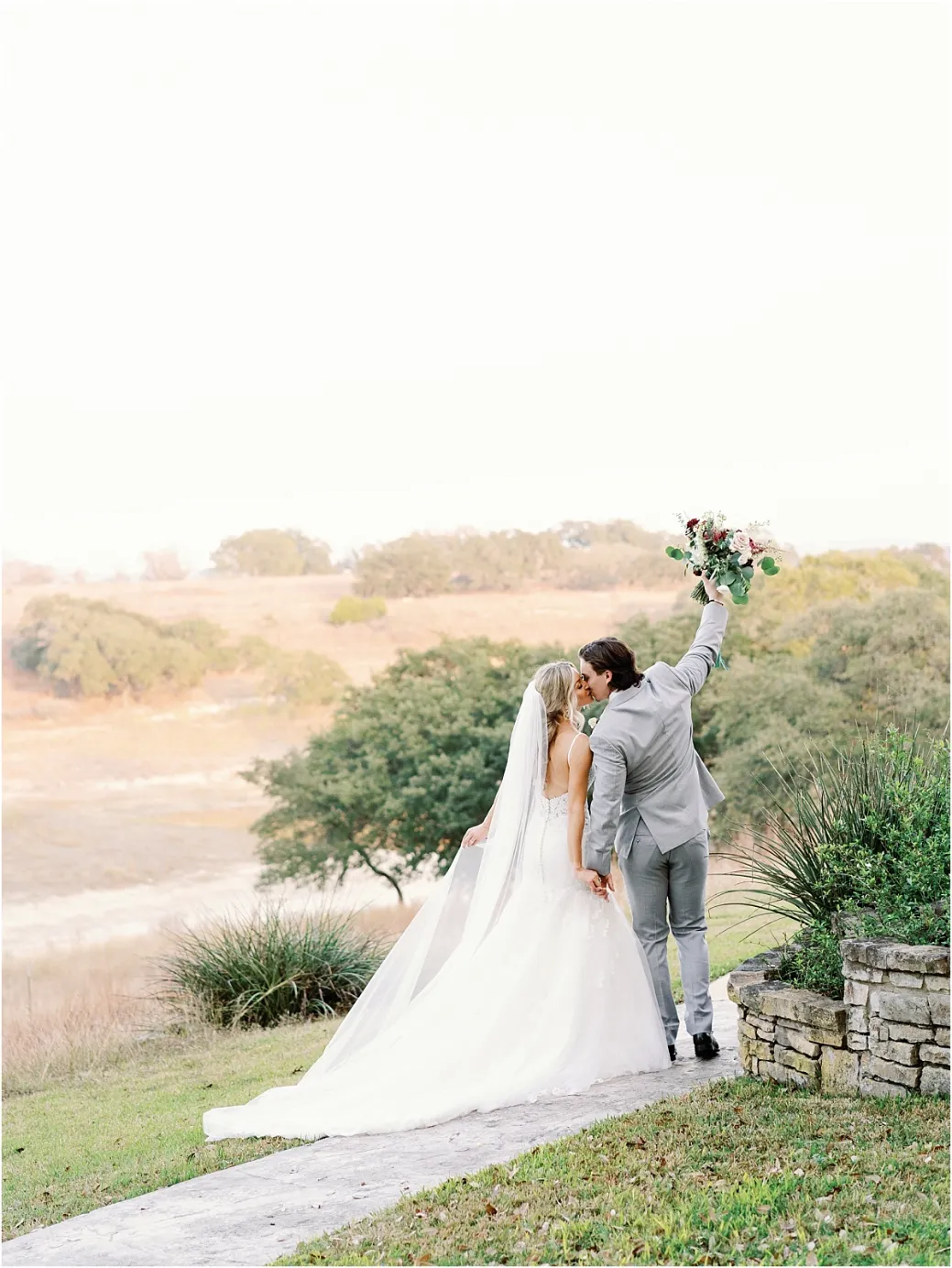 Eat, Sleep, and Be Married
Ideal for couples expecting no more than 34 guests, this package provides a unique two-day overnight experience at Paniolo Ranch. Your loved ones will check into our charming B&B accommodations, with a total capacity of up to 26 guests. Enjoy an evening of relaxation and celebration with your closest family and friends. The next morning, start your wedding day with a continental breakfast before indulging in spa treatments, swimming, leisurely walks on our expansive 100-acre property, and getting ready for the main event. The ceremony, cocktail hour, photos, dinner, and reception will follow, ensuring a seamless and joyous celebration. After a night of festivities, guests can conveniently retire to their rooms just a short walk away. Finally, the Paniolo Resort will host a family brunch, buffet-style, at the Main House, to honor the newly married couple.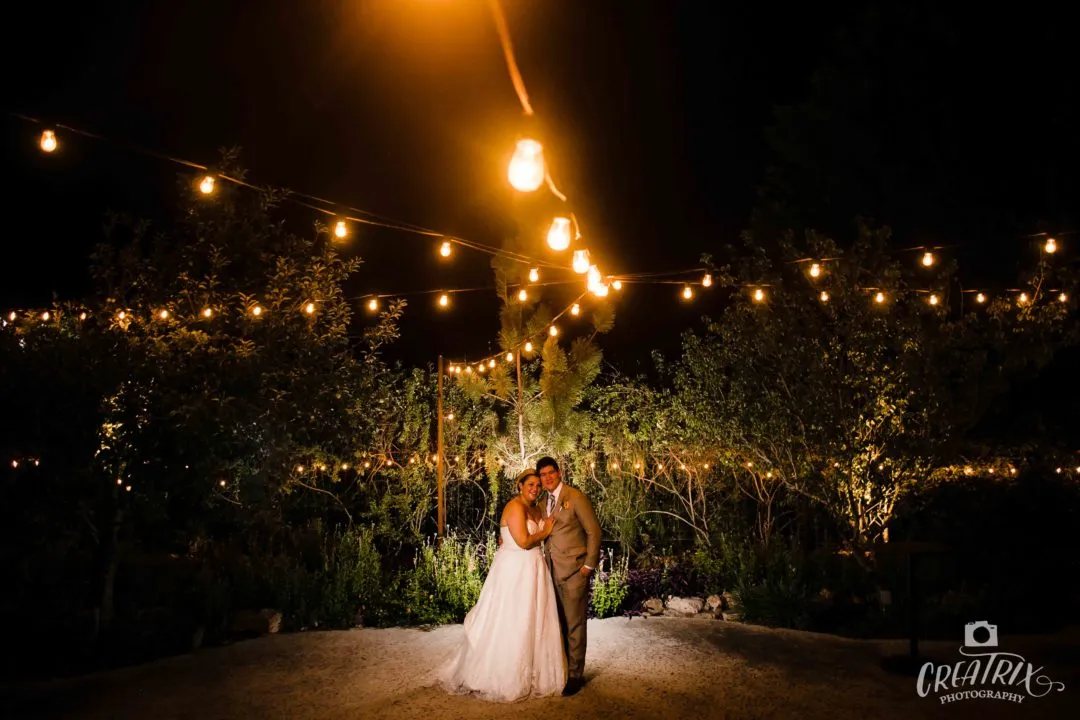 Inclusions:
Accommodation in all five B&B rooms, accommodating up to 26 guests
Wedding ceremony in the garden venue
Bride's bouquet and groom's boutonnière
Seated, multi-course dinner for 26
Outdoor seating for over 34 guests
Wedding cake
Tables, chairs, linens, dinnerware, flatware, and floral centerpieces
Continental breakfast in guest rooms on the first morning
Buffet-style breakfast on the departure morning
Officiant
Bartender and waitstaff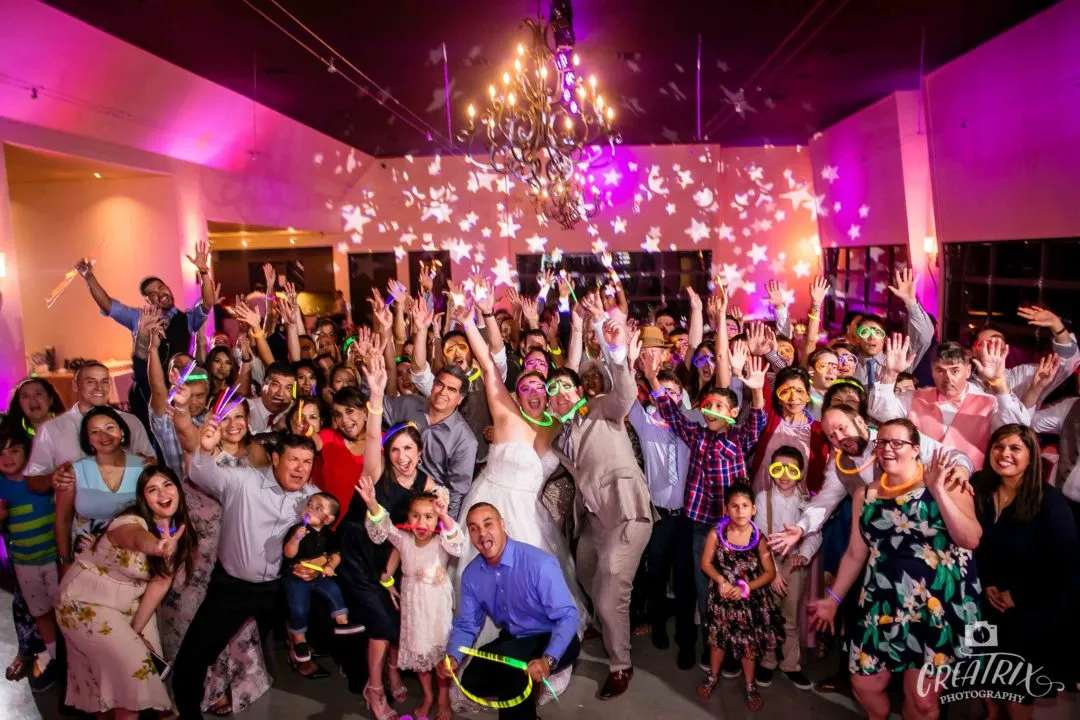 Please Note:
The package does not include a photographer or DJ
Start and end times vary depending on the season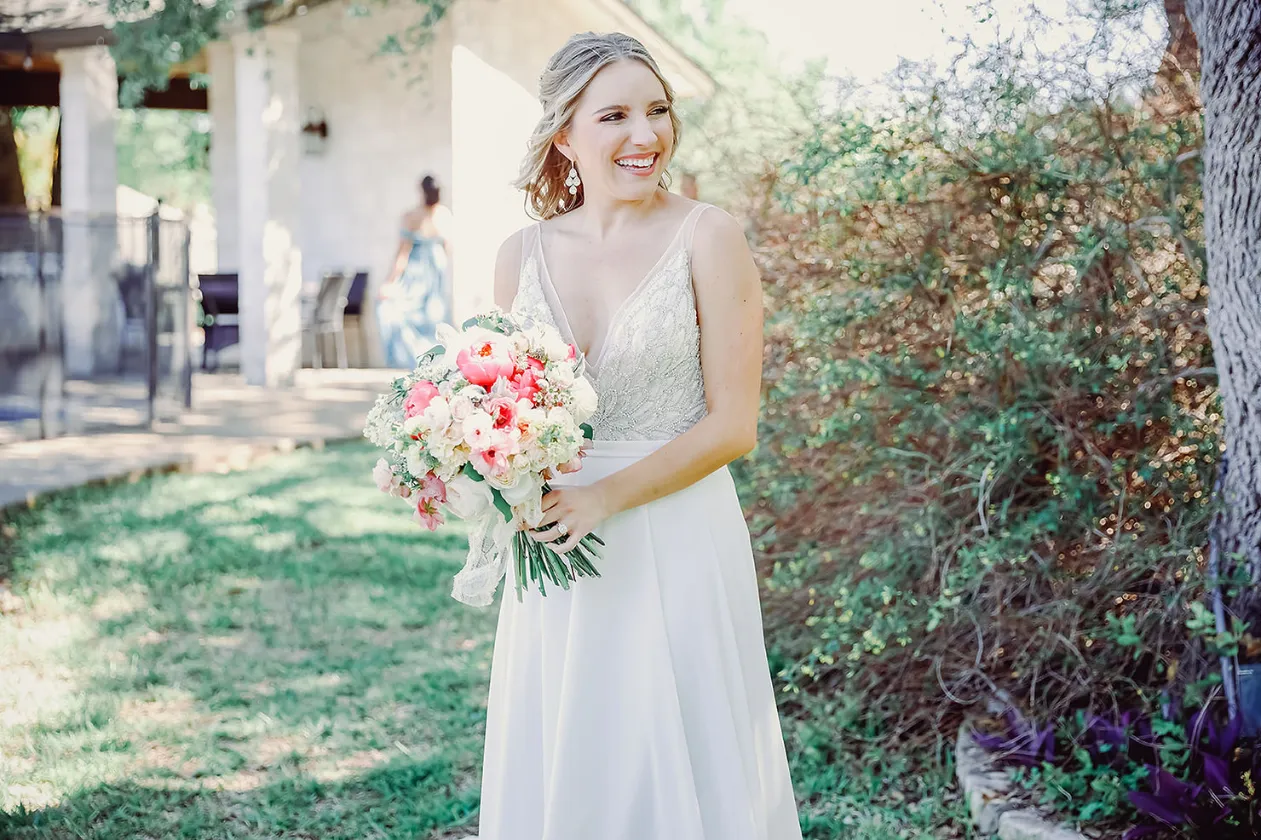 Bells and Banquets
Designed for couples seeking an intimate wedding celebration with close family and friends, this all-inclusive package takes care of every detail to ensure a stress-free experience. Simply show up on your wedding day and cherish the magical moments. Your package includes a thoughtfully curated menu featuring two appetizer options, a tossed garden salad, a choice of three meats (beef, chicken, pork, and shrimp), two side dishes (pasta, potato, or vegetables), rolls, and a tea drink station. The package also covers beautiful wedding cakes for both the bride and groom. With no surprises to your budget, this package offers peace of mind. Please note that a photographer and DJ are not included in this package.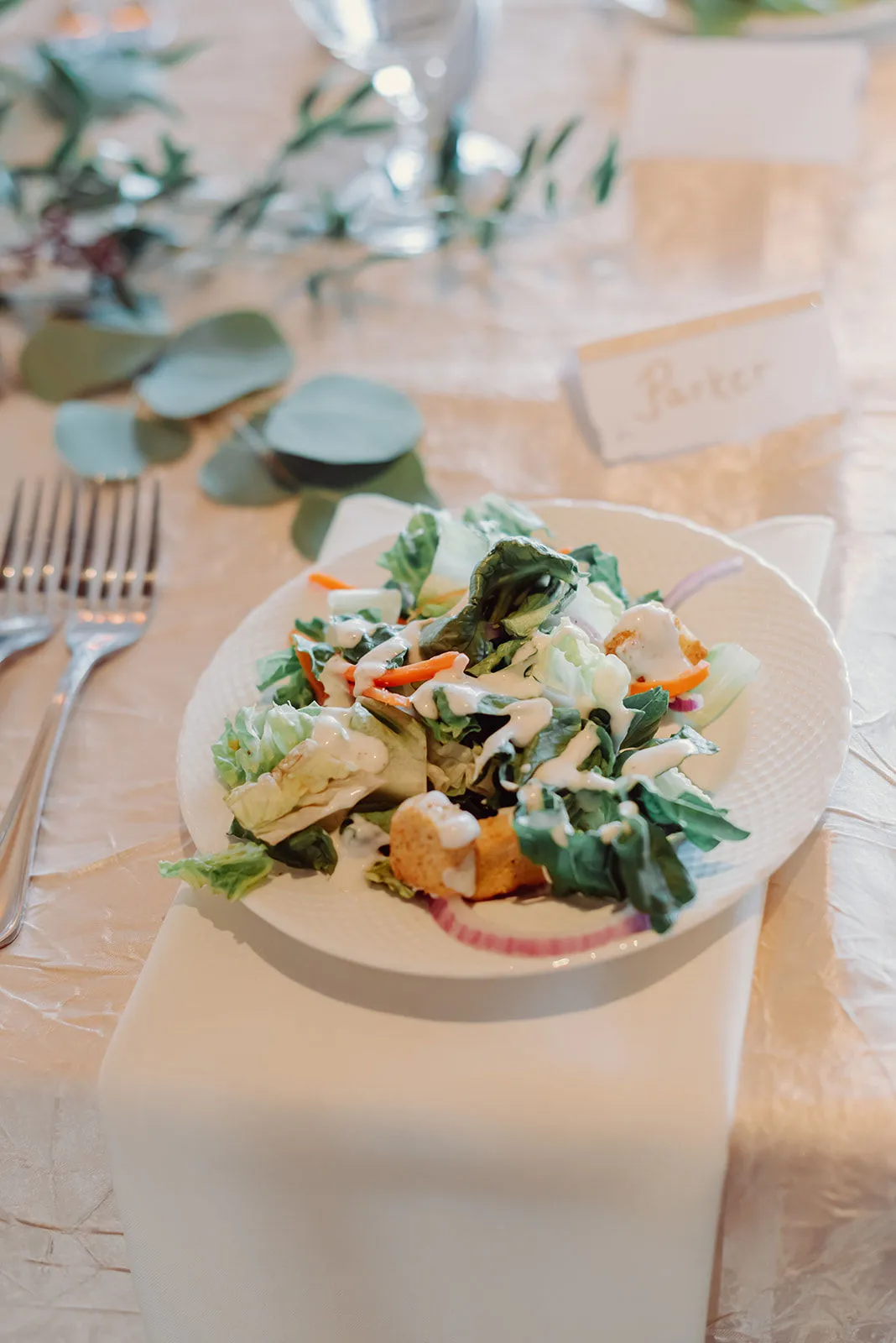 Inclusions:
Outdoor ceremony site
Indoor reception hall
Buffet dinner
Wedding cakes for the bride and groom
Floral arrangements for guest tables, buffet, gift, and sign-in areas
Bridal bouquet and groom's boutonnière
Dressing rooms for the bride and groom
Day-of-coordinator to assist with event details
Chiavari chairs and guest tables
Cake and bridal table setup
Set-up and clean-up services
All linens and dinnerware
Theatrical and event lighting
Officiant
Bartenders
Security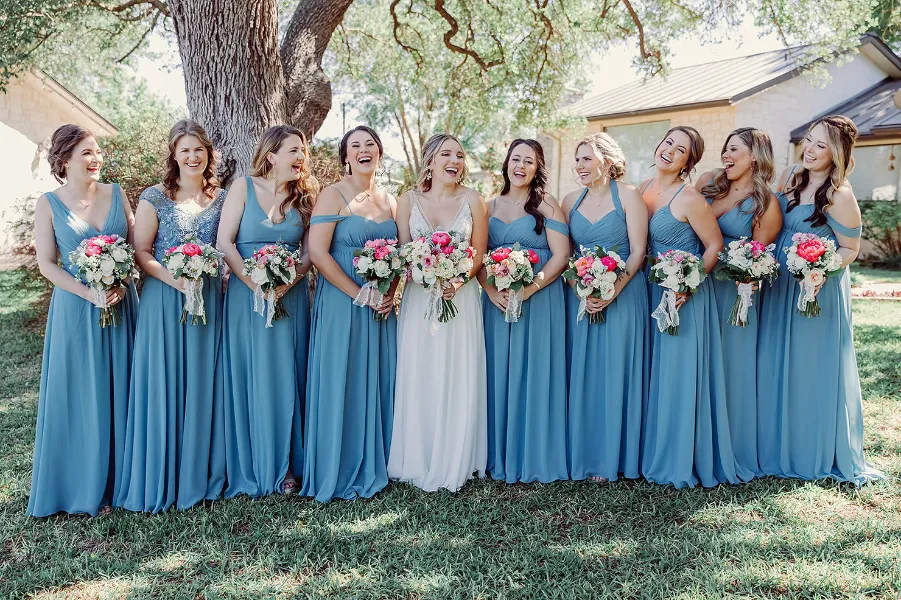 Please Note:
The package accommodates up to 70 guests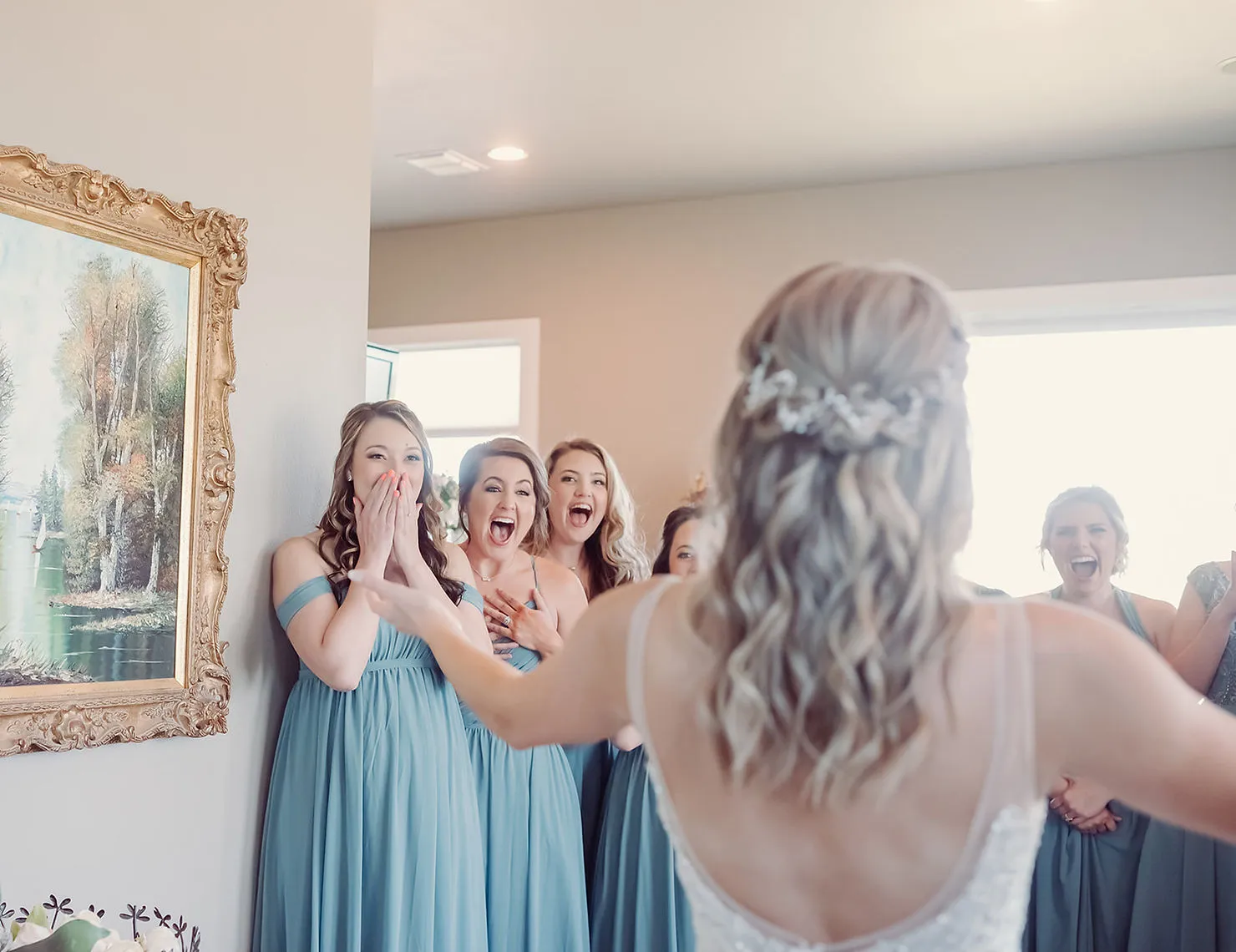 Experience the beauty and convenience of our all-inclusive wedding packages in the Texas Hill Country. Contact us today to schedule a tour and start planning your dream wedding at Paniolo Ranch.
2. Barr Mansion and Artisan Ballroom
Address: 10463 Sprinkle Rd, Austin, TX 78754
Situated just fifteen minutes outside of downtown Austin, Barr Mansion offers a large estate with sprawling, landscaped gardens and grounds, along with several charming buildings designed to accommodate various capacities for guests.
The venue provides striking and thoughtfully-designed settings for both outdoor and indoor wedding ceremonies, ensuring seamless rain plans. Outdoor ceremonies can take place amidst the seven acres of landscaped gardens, towering trees, and picturesque mansion settings. Indoor ceremonies can be held in the Artisan Ballroom, which features 40-foot tall walls of glass and a candlelit grotto, creating a perfect ambiance. Additionally, the newly-constructed Farmstead offers a modern pavilion that can be used for covered ceremonies while still surrounded by nature, with moveable walls providing flexibility.
Wedding Spaces
The 124-year old Victorian Mansion serves as a space for wedding parties to relax and get ready before the ceremony. The Artisan Ballroom, with its impressive glass walls, can be used for indoor receptions or ceremonies, allowing guests to enjoy the beauty of the outdoors. The Farmstead, a modern pavilion, offers even more flexibility for utilizing the expansive estate.
Organic Catering & More
Barr Mansion prides itself on being a full-service venue, providing a range of services to ensure a seamless planning experience for clients. This includes farm-fresh catering, rental options, wedding cakes, friendly bartenders, and more. The venue offers seasonally-inspired dining experiences that are personalized and communal, allowing couples to create unique menus with the help of the chef. The venue provides custom-made wooden tables or round tables with neutral, organic linens per the client's preference. Additionally, there are furniture options for lounge seating, satellite bars, and decor options to enhance the atmosphere.
Barr Mansion can accommodate various group sizes, from small intimate elopements to large elaborate ceremonies, ensuring guest comfort and satisfaction. The venue offers built-in rain plan options, allowing for a smooth transition in case of inclement weather. Whether it's the glass-walled ballroom or the covered pavilion, couples can still enjoy an outdoor feel even with the "Plan B" arrangement.
For the reception, guests can enjoy cocktail hour on outdoor patios, inside the Artisan Ballroom, or under the covered Farmstead. The Mansion and its wraparound porches are suitable for small, intimate cocktail receptions. The climate-controlled Artisan Ballroom provides a stunning space for larger celebrations, accommodating seated dinners for up to 175-224 guests. The Farmstead can accommodate seated dinners for up to 280 guests and offers a beautiful open-aired pavilion surrounded by gardens. The venue also provides options for entirely outdoor receptions on a beautifully maintained lawn surrounded by lush gardens.
The venue rates include exclusive use of the property for five hours of event time, ceremony chairs for up to 300 guests, a one-hour rehearsal, access to the mansion for changing rooms, dinner tables with linens and place settings, setup and teardown services, and auxiliary tables for various purposes. Clients can fill out a contact form to receive personalized estimates and access the price list.
Barr Mansion requires clients to hire a planner from their approved list for coordination services. While the venue provides a venue manager to assist with the planning process and an events manager on the day of the event, the presence of a wedding planner ensures a more enjoyable and stress-free experience.
Capacity
The venue can accommodate up to 300 guests for seated meals and has various floor plans available. A signed contract and a $6,000 deposit are required to secure a date, and tours can be scheduled by appointment only.
Barr Mansion has a full liquor license and takes care of providing all alcohol for events. Clients are required to utilize the venue's alcohol.
3. The Contemporary Austin – Laguna Gloria
Laguna Gloria, located at 3809 W 35th St, Austin, TX, is a highly-rated wedding venue with a 1916 Italian-inspired lakeside villa and gardens. It has received a rating of 4.7 out of 5 stars based on 46 reviews and has been awarded the "Best of Weddings" recognition.
This historic landmark site offers a picturesque setting for ceremonies and receptions, rehearsal dinners, elopements, and LGBTQ+ weddings. The venue is situated only five miles from downtown Austin. It features contemporary outdoor sculptures by renowned international artists, a stunning natural landscape, and a rich history tied to Texas culture.
Services and Amenities
Laguna Gloria provides a range of amenities and details to ensure a memorable wedding experience. These include indoor and outdoor event spaces, on-site accommodations, wireless internet access, a covered outdoor space, dressing rooms, and handicap accessibility. The venue also carries liability insurance, offering peace of mind to couples and their guests.
Wedding Ceremonies
For ceremonies, Laguna Gloria accommodates various types, including civil unions, commitment ceremonies, elopements, interfaith ceremonies, non-religious ceremonies, religious ceremonies, second weddings, and vow renewal ceremonies. The venue offers multiple settings to choose from, including a backyard, ballroom, beach, waterfront, estate, garden, historic venue, museum, park, religious setting, temple, and trees.
Pricing
The starting price for receptions at Laguna Gloria is $12,500. The venue provides several spaces for receptions, including the Villa Terraces, Crushed Granite Path, Four Seasons Garden, The Temple of Love, and the Overlook. The indoor reception area is the Driscoll Villa, which also offers restrooms for guests. Additionally, couples booking at Laguna Gloria receive a two-hour photo reservation for brides, allowing for a dedicated time slot for photography (photographer not included).
Laguna Gloria's staff is experienced and knowledgeable, providing guidance and support throughout the booking and planning process. The venue allows clients to bring in their own alcohol or offers the option of alcohol delivery, potentially resulting in cost savings for the couple.
4. The Creek Haus
The Creek Haus is a beautiful, secluded wedding venue in Dripping Springs, Texas. Established in 2015, this Texas Hill Country wedding venue offers a four-day, three-night rental period with on-site lodging for up to 70 individuals, making it a perfect choice for a destination wedding or a weekend celebration.
The property features indoor and outdoor ceremony sites, allowing you to choose the setting that suits your preferences. A large pavilion for cocktail hour and an industrial rustic barn venue can accommodate up to 150 guests for the reception. The barn is adorned with a custom fireplace and a silo-inspired bar, adding to its unique charm.
The Creek Haus provides several services and amenities to make your wedding experience memorable.
These include:
Outdoor and indoor ceremony sites
Covered open-air pavilion
Industrial meets rustic reception barn
On-site lodging facilities, including a honeymoon cottage and two large housing units
TABC-certified and insured bartenders
150 metal chairs, 15 8-ft farm tables, and 30 ceremony benches
On-site day-of event coordinator
Full in-house DJ package
Private Bridal Suite
1-hour rehearsal time with the day-of-event coordinator
1-hour access for bridal/engagement photography session
Catering prep area
Double commercial margarita machine
Keg taps at the indoor reception bar and the outdoor cocktail area
12-hour usage of the event barn on the day of the wedding
Tables and chairs set up and end-of-night clean-up
4-day, 3-night rental period, with check-in at 11 am on Thursday and check-out at 11 am on Sunday
Use of outdoor fire pits
Tall propane heaters
5. Lone Oak Barn
The Lone Oak Barn in Round Rock, Texas, offers a convenient and charming barn atmosphere for weddings and corporate events. Just 20 minutes from Austin, it provides a beautiful venue without the need for a long drive into the countryside. Lone Oak Barn partners with Blue Events & Co. to offer the Simple & Sweet Package, which aims to make wedding planning stress-free and customizable.
Here are the details of the Simple & Sweet Package.
Venue:
Lone Oak Barn: A 5,600 sq. ft. venue with reception space, multiple ceremony sites, a bridal suite, a groom's room, and various amenities.
Included rental: 12 hours on the day of the event, 1-hour rehearsal, and usage for an engagement or bridal session.
Package Inclusions:
Onboarding and consultation to customize the package and select vendors.
Timeline design meeting.
Floral design meeting.
Event design meeting with an event designer and planner.
Catering tasting.
Sweets tasting.
Final walk-through.
Hiring and management of package vendors.
Hiring and management of three additional vendors (complimentary).
Vendor contract and payment management.
Timeline and floor plan design.
Event summary.
Management of a 1-hour rehearsal.
Planner for 12 hours and co-coordinator for 10 hours on the wedding day.
Table design with the placement of table décor on guest tables and accent tables.
Vendor management.
Send-off props (complimentary bubbles or glow sticks; upgrade to sparklers available for an additional cost).
Graphic-designed document with an 8″x10″ frame and a digital copy (menus, shuttle schedule, itinerary, welcome sign, mood board, etc.).
Access to Blue Event Decor Vault (three complimentary items).
Go Blue Box (eco-friendly containers for two to-go meals and desserts, including utensils and mints).
Bouquet Box (box and recyclable water bag to transport the bride(s) bouquet(s)).
Rental of linens for guest and cocktail tables, small cake table with specialty linen (option to manage delivery and pick up of rentals on your own or add it for an additional cost).
Floral:
Personal floral arrangements (bridal bouquet, bridesmaid bouquets, groom's boutonniere, groomsmen boutonnieres, toss petals).
Ceremony floral arrangements (arbor floral, upgrade options available).
Reception floral arrangements (centerpieces for all guest tables, floral cake).
Catering:
Choose from two caterers: PEJ Events or Dream Events.
Tasting for up to four people.
Menu options include BBQ or smoked fajitas buffet (PEJ Events) and a comfort menu buffet with various upgrade options (Dream Events).
Staff for the entire event.
Non-alcoholic beverages provided.
Coffee and cake-cutting service.
Trash removal, vendor meals, and catering staff tips are included.
Dessert:
2-tier wedding cake with additional sheet cakes to serve the remaining guests.
Upgrade options are available, such as a 3 or 4-tier wedding cake, groom's cake, gluten-free options, dessert bar, and design upgrades.
Beverage Service:
Bartenders for beer and wine service (ice, assorted sodas, disposable cups, beverage napkins, and stirrers provided).
Upgrade options are available for margarita bar or full bar service.
Alcohol purchases are not included (organizing a shopping list and placing an order can be assisted).
The Simple & Sweet Package investment varies based on the number of guests and the event day (Saturday, Friday & Sunday, Monday – Thursday). Here are the starting prices:
Saturday:
75 guests: $22,370
100 guests: $23,930
150 guests: $26,900
200 guests: $29,745
250 guests: $32,955
Friday & Sunday:
75 guests: $21,370
100 guests: $22,930
150 guests: $25,900
200 guests: $28,745
250 guests: $31,955
Monday – Thursday:
75 guests: $19,370
100 guests: $20,930
150 guests: $23,900
200 guests: $26,745
250 guests: $29,955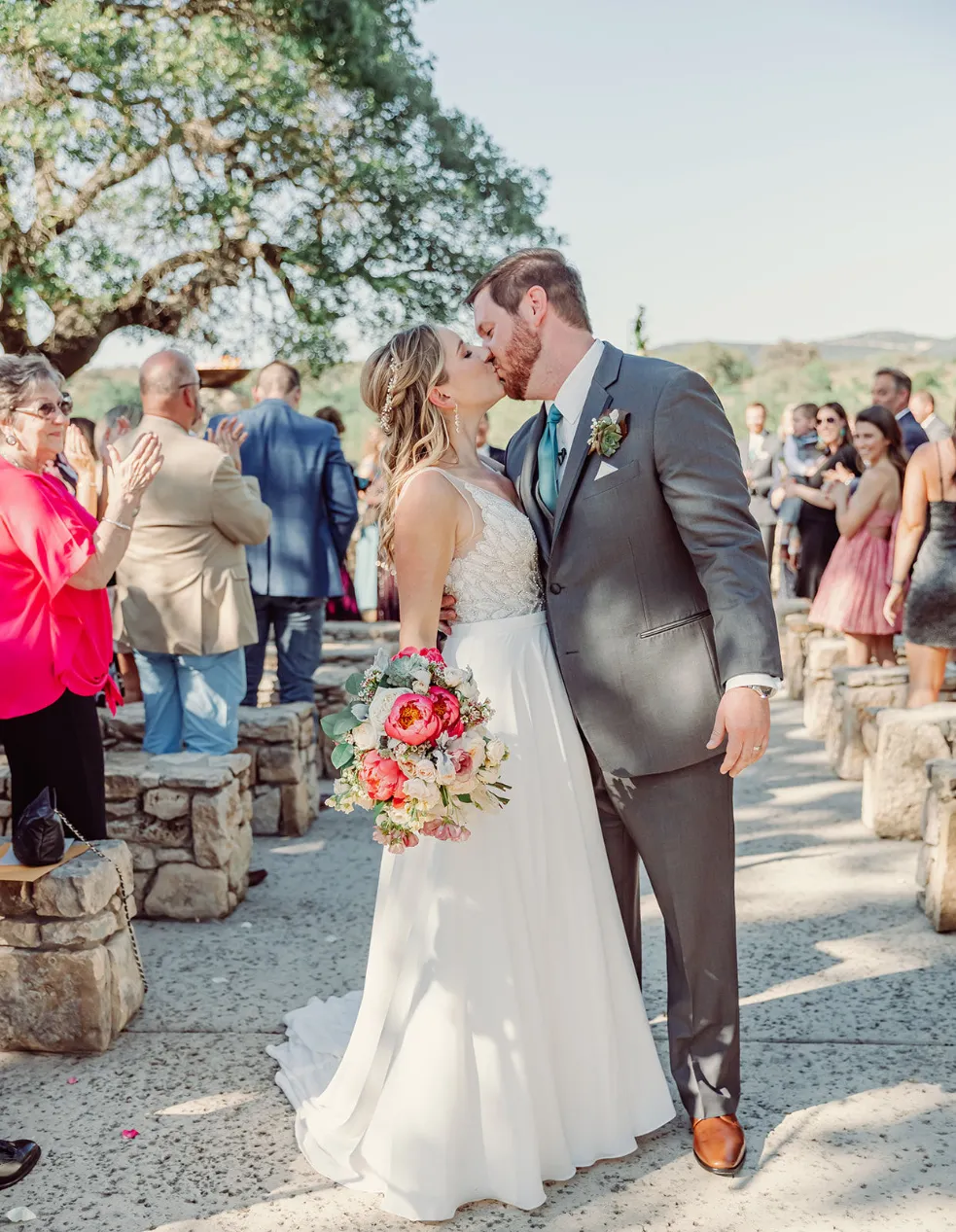 FAQs About Wedding Venues in Central Texas and Dripping Springs
Central Texas is a popular wedding destination, with over 25,000 weddings taking place annually in the region. (Source: The Knot, https://www.theknot.com/content/central-texas-wedding-statistics)
The average cost of a wedding venue in Central Texas ranges from $5,000 to $15,000, depending on factors such as location, amenities, and guest capacity. (Source: WeddingWire, https://www.weddingwire.com/cost/wedding-venues/tx-texas/central-texas/)
Dripping Springs, located in Central Texas, has been named the "Wedding Capital of Texas" due to its wide range of picturesque venues and romantic ambiance. (Source: Visit Dripping Springs, https://www.destinationdrippingsprings.com/weddings/)
The Texas Hill Country, which encompasses Central Texas, offers a stunning backdrop for weddings, featuring rolling hills, vineyards, and charming rustic venues. (Source: Texas Hill Country Wineries, https://texaswinetrail.com/)
Fredericksburg, a town in Central Texas, is renowned for its wineries and vineyards, providing couples with beautiful settings for vineyard weddings. (Source: Fredericksburg Texas Online, https://www.fredericksburgtexas-online.com/)
Boerne, located in the heart of the Texas Hill Country, offers a variety of unique wedding venues, including historic ranches, elegant ballrooms, and charming gardens. (Source: Boerne Convention and Visitors Bureau, https://www.visitboerne.org/plan-your-visit/weddings/)
Central Texas wedding venues often provide inclusive packages, combining venue rental, catering services, and accommodations, simplifying the wedding planning process for couples. (Source: Brides of Austin, https://www.bridesofaustin.com/)
Many wedding venues in Central Texas offer outdoor ceremony sites, allowing couples to exchange vows amidst natural beauty and stunning landscapes. (Source: The Springs Events, https://thespringsevents.com/)
Central Texas wedding venues have a wide range of guest capacities, accommodating intimate ceremonies with a few close friends and family members and larger celebrations with up to 200 guests or more. (Source: Texas Old Town, https://texasoldtown.com/)
With its mild climate and abundant sunshine, Central Texas allows couples to host weddings year-round, whether it's a springtime garden wedding or a cozy winter celebration. (Source: Brides of Austin, https://www.bridesofaustin.com/)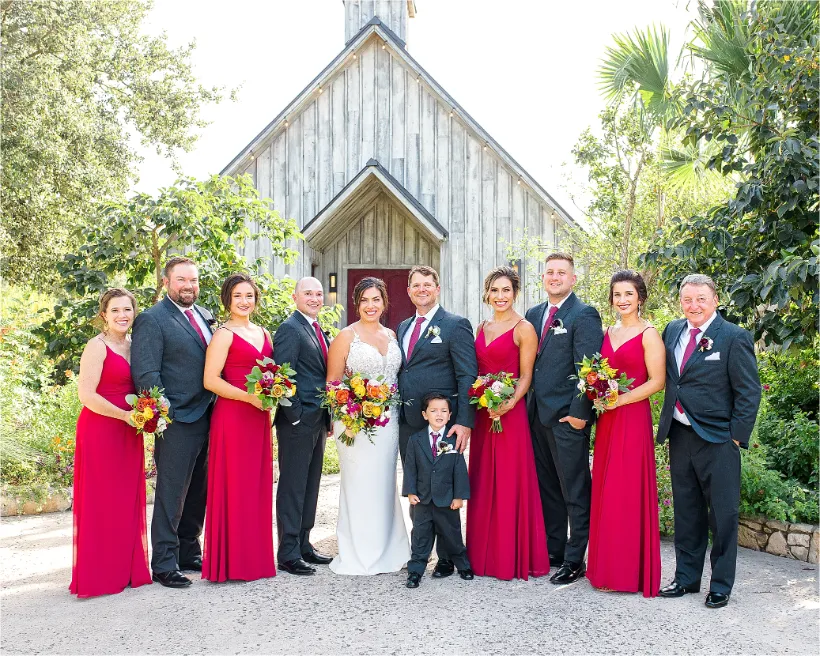 Where else can I look for wedding venues in Central Texas?
| | |
| --- | --- |
| City/Town | County |
| Austin | Travis |
| | Bexar |
| Waco | McLennan |
| Round Rock | Williamson |
| Temple | Bell |
| Killeen | Bell |
| Georgetown | Williamson |
| New Braunfels | Comal |
| Cedar Park | Williamson |
| College Station | Brazos |
| San Marcos | Hays |
| Pflugerville | Travis |
| Bryan | Brazos |
| Seguin | Guadalupe |
| Leander | Williamson |
| Copperas Cove | Coryell |
| Kyle | Hays |
| Harker Heights | Bell |
| Schertz | Guadalupe |
| Belton | Bell |
| Boerne | Kendall |
| Fredericksburg | Gillespie |
| Dripping Springs | Hays |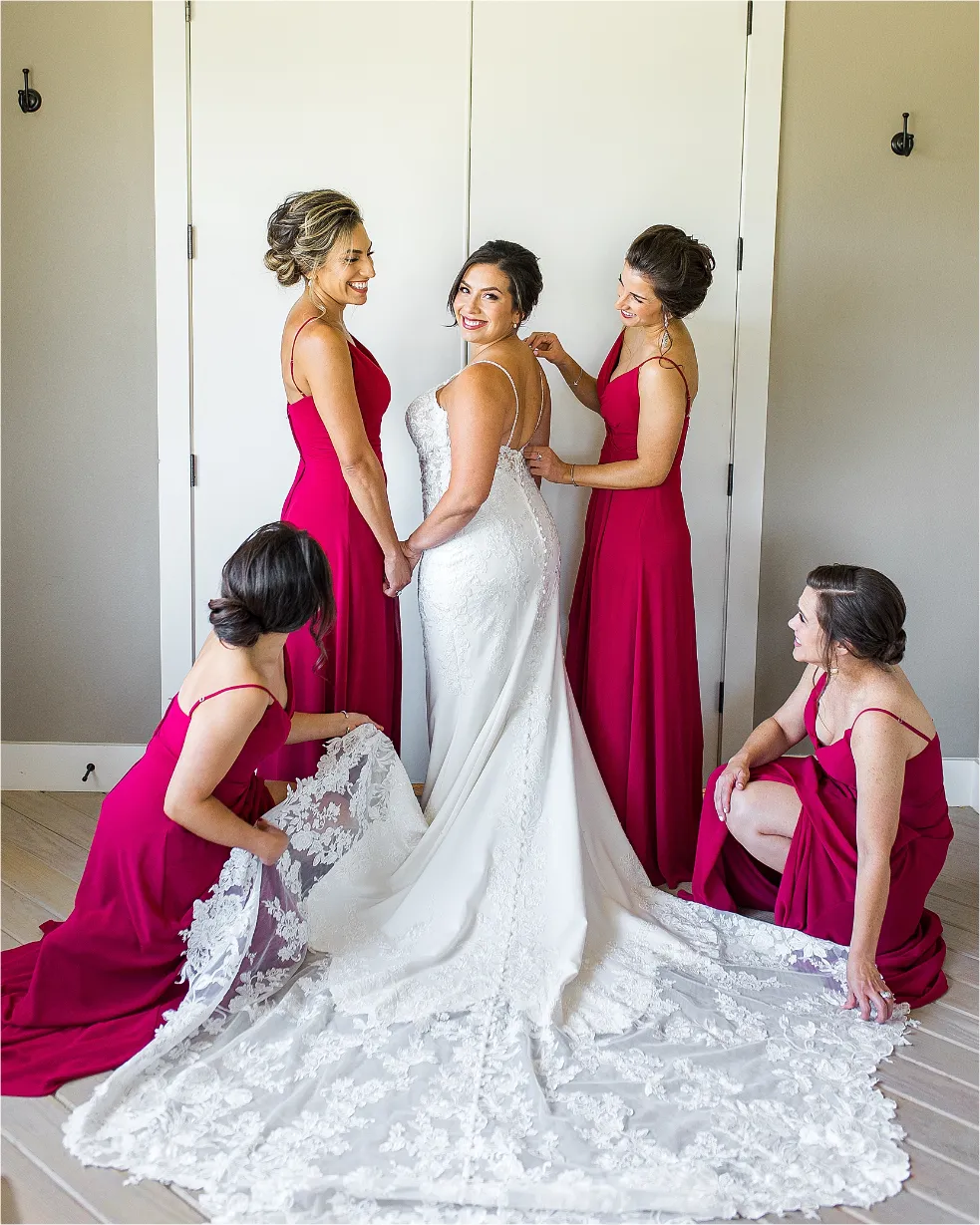 Good luck finding your perfect wedding venue!
Central Texas boasts some of the most breathtaking wedding venues, leaving you and your guests in awe. From the scenic vineyards of Fredericksburg to the timeless charm of Boerne and the rustic elegance of Dripping Springs, these venues offer the perfect setting for your special day. With their stunning landscapes, exceptional services, and unforgettable experiences, the best wedding venues in Central Texas ensure that your wedding is nothing short of magical. Choose Central Texas for your dream wedding and create memories that will last a lifetime.