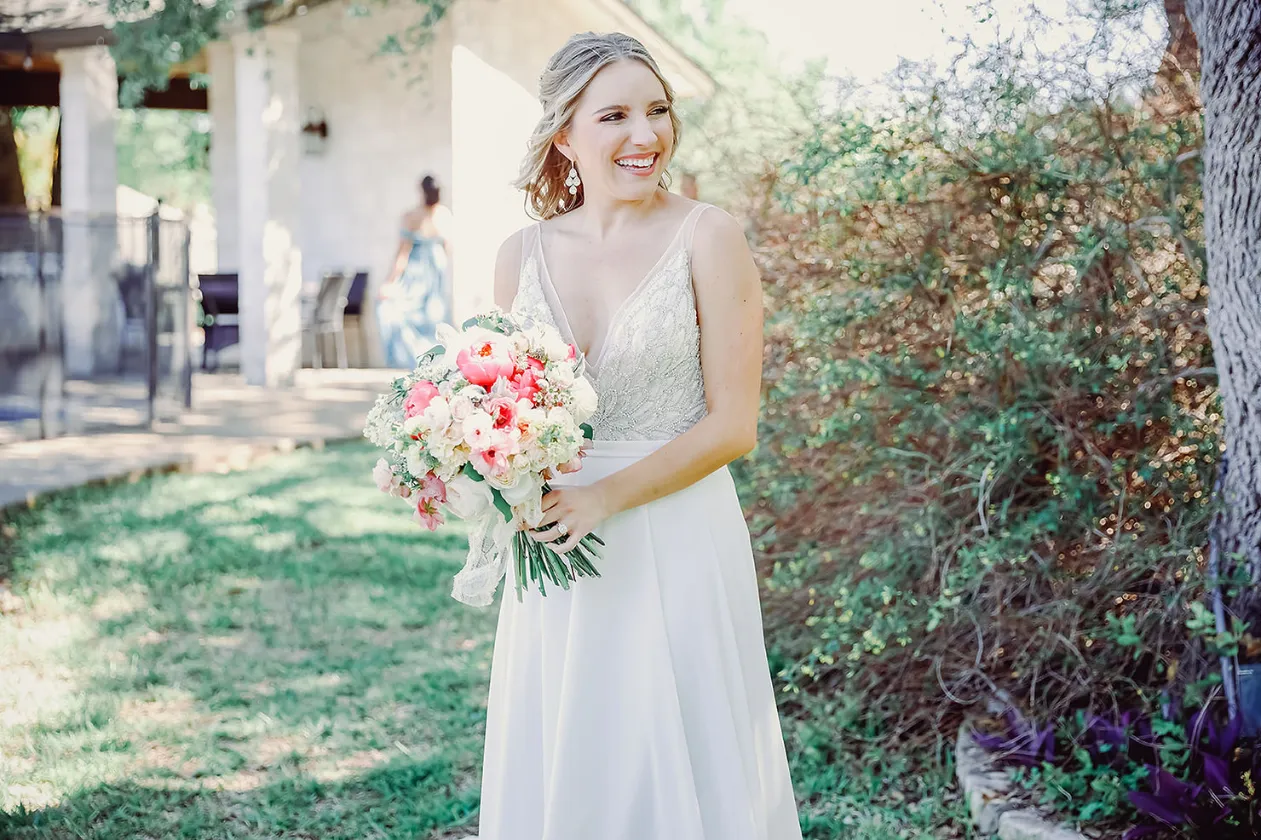 Grab your boots and get ready to say "I do" in the heart of Texas Hill Country! Dripping Springs is known for its picturesque landscapes, charming small-town vibes, and stunning wedding venues. Whether you're a local bride or planning a destination wedding, we've rounded up the top 5 must-see wedding venues in Dripping Springs that will make your heart skip a beat. From rustic barns to elegant ballrooms, these venues have it all. So, let's saddle up and tour the best wedding venues that the Texas Hill Country and Dripping Springs have to offer.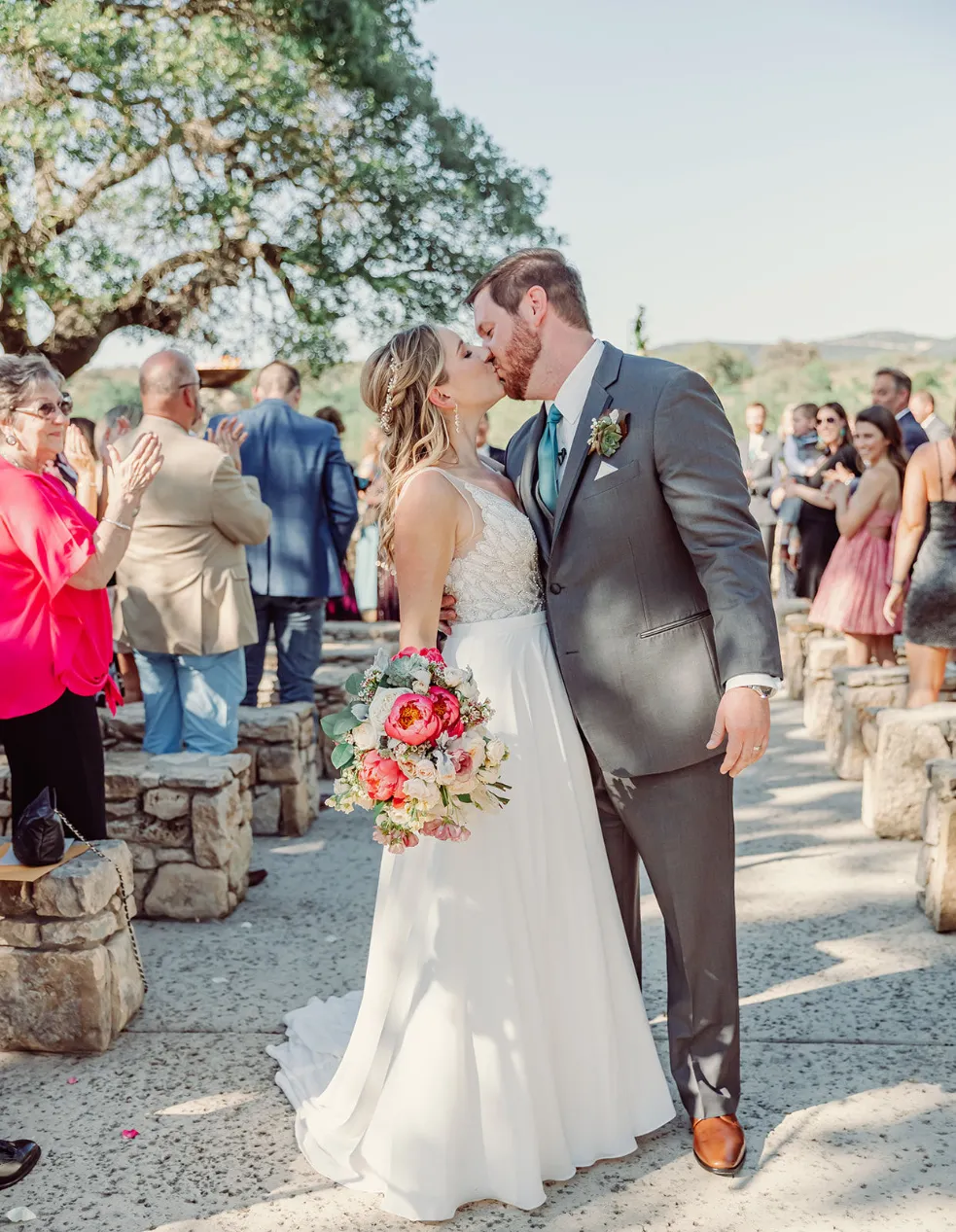 The five most breathtaking wedding venues in Dripping Springs
Here we go! Starting off the list is our gorgeous venue, Paniolo Ranch.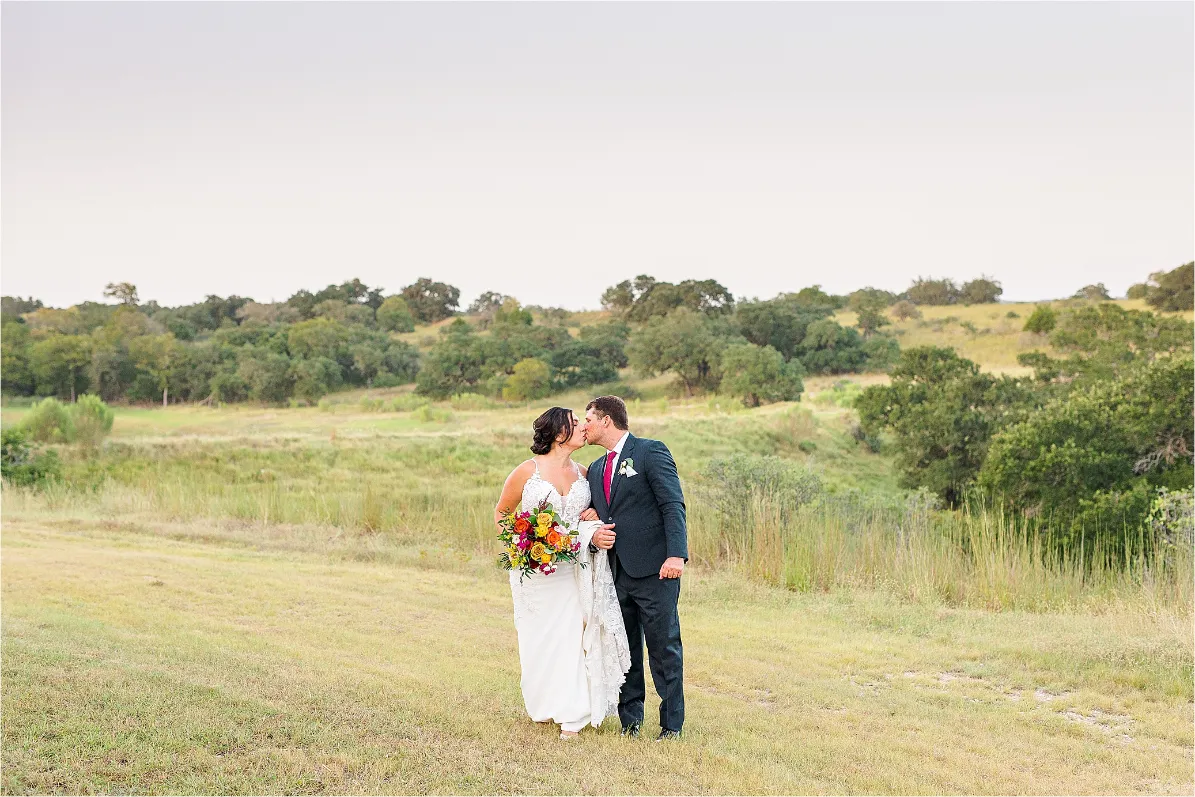 1 . Paniolo Ranch in Boerne, TX
Highlights
Located in Boerne, TX, just a short drive from Dripping Springs
Affordable, all inclusive packages
Overnight lodging and onsite spa
BYOB
Breathtaking Texas Hill Country views and tranquil scenery
Indoor and outdoor spaces to choose from, including a ceremony pavilion, ballroom, and patio
An experienced team dedicated to ensuring every detail of your wedding is exactly as you envision it
Perfect for intimate ceremonies or grand celebrations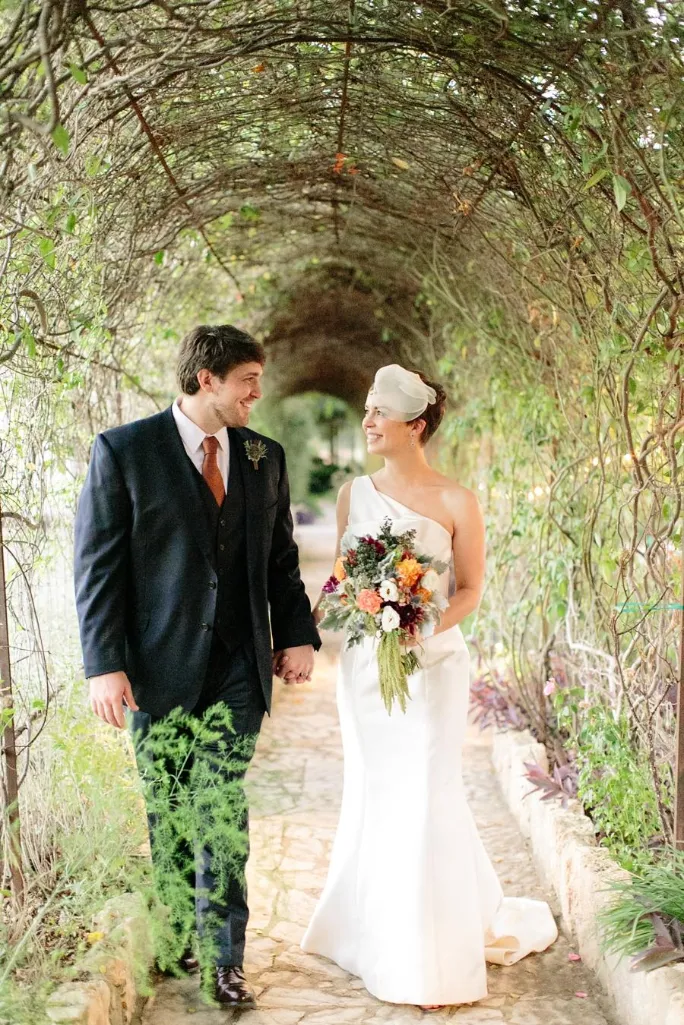 Looking for a wedding venue that offers stunning Texas Hill Country views, exceptional amenities, and unparalleled service? Look no further than Paniolo Ranch! Located just a short drive from Dripping Springs in Boerne, TX, Paniolo Ranch is the perfect venue for couples who want to celebrate their special day surrounded by breathtaking landscapes and tranquil scenery.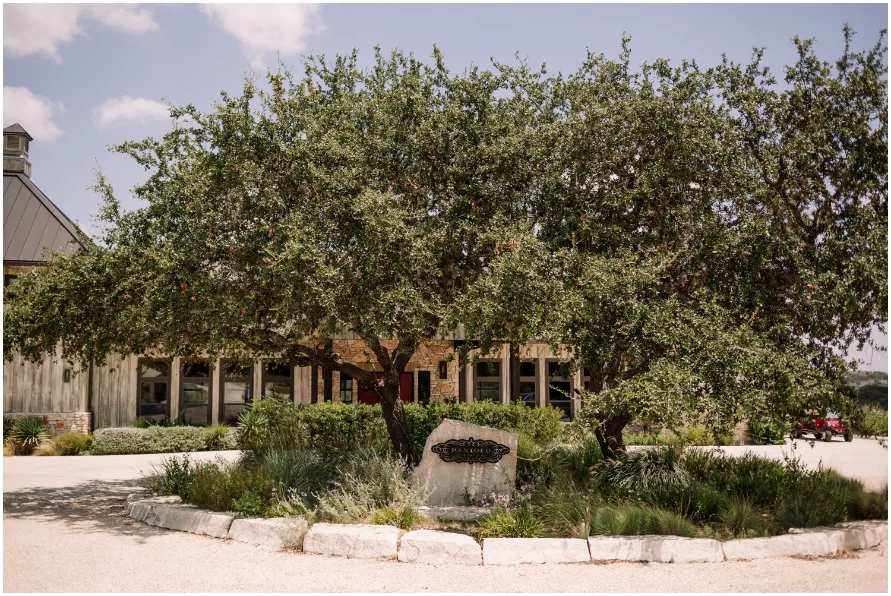 Indoor and Outdoor Ceremony and Reception Options
Paniolo Ranch offers endless possibilities for your dream wedding with various indoor and outdoor spaces, including a gorgeous ceremony pavilion, an elegant ballroom, and a scenic patio.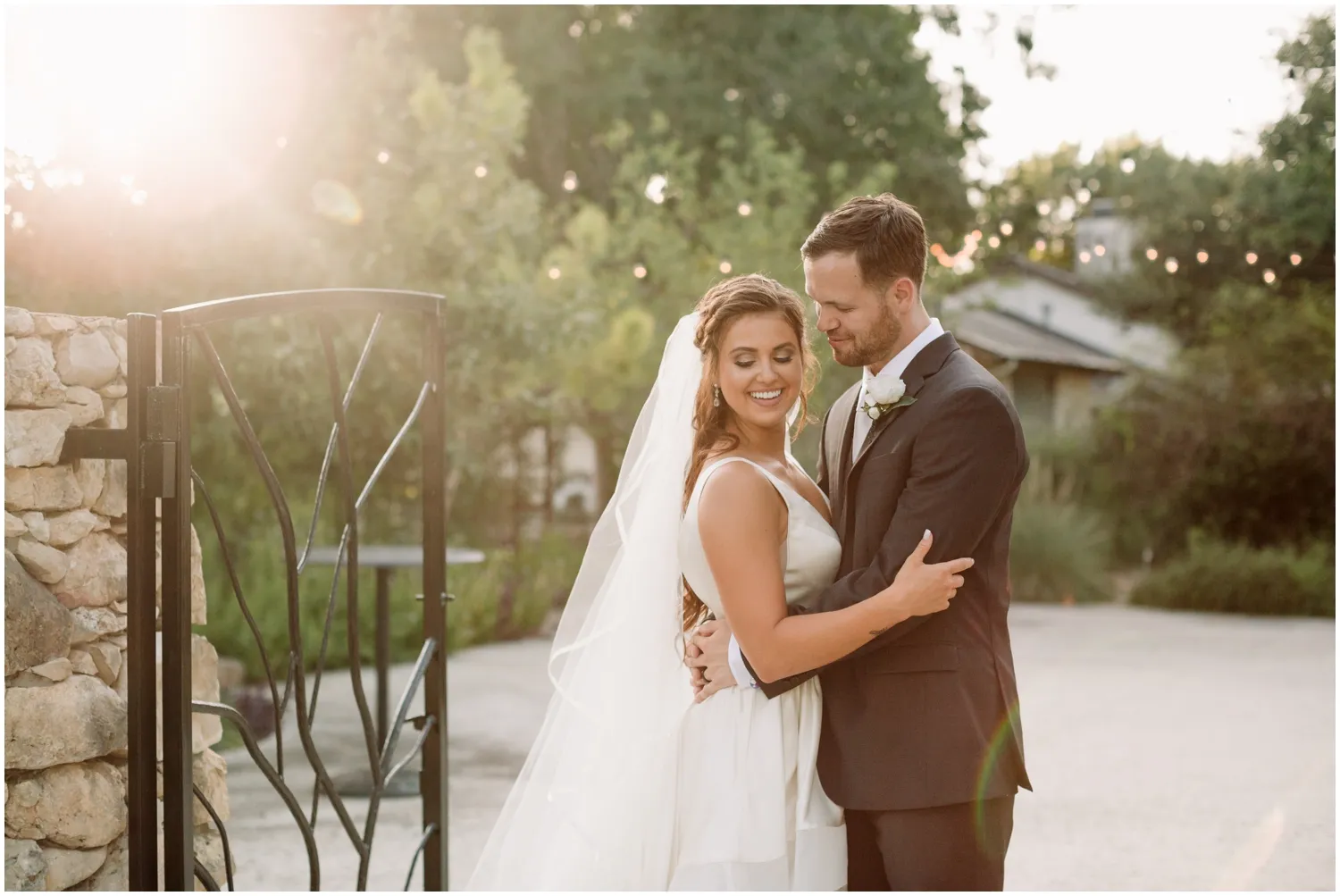 All-Inclusive Wedding Packages
At Paniolo Ranch, we understand that planning a wedding can be stressful, so we offer comprehensive wedding packages that include everything from catering and decorations to coordination and setup. We also provide venue-only packages if you prefer.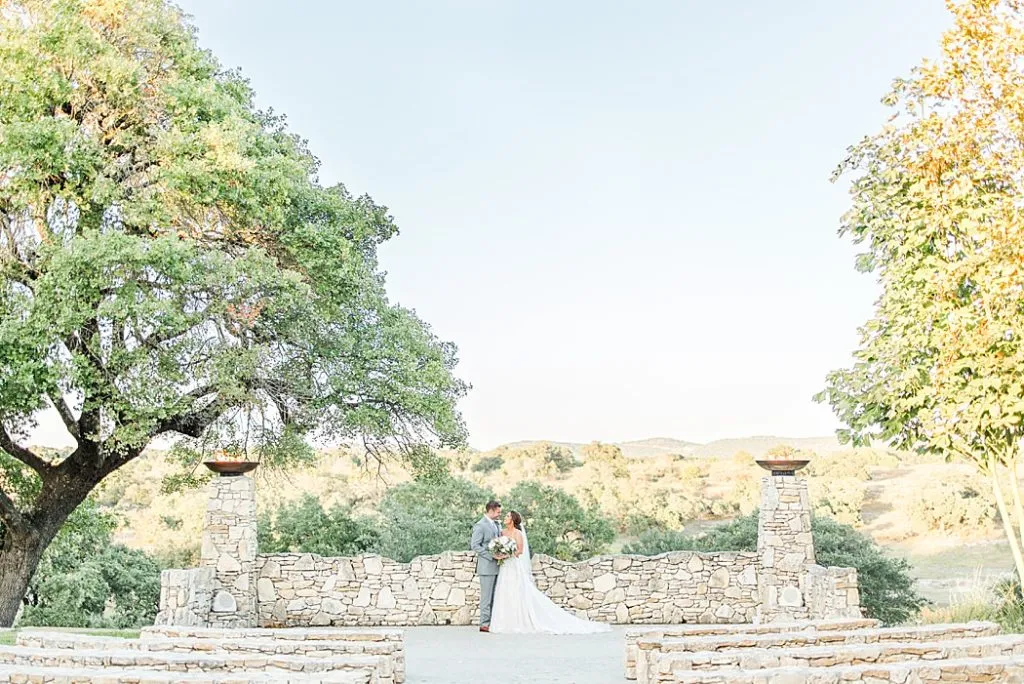 Wedding Coordination and Support
Our experienced team will work closely with you to ensure that every detail of your wedding is exactly as you envision it, so you can relax and enjoy your big day. Whether planning an intimate ceremony or a grand celebration, Paniolo Ranch has everything you need to make your wedding day unforgettable.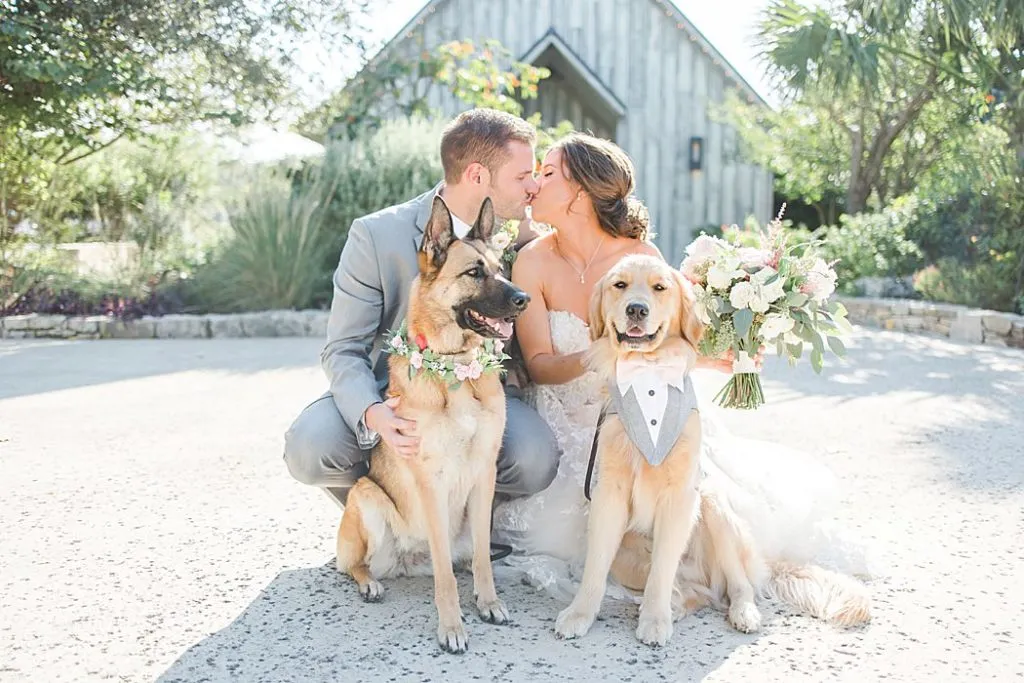 Come See Paniolo Ranch for Yourself
Contact us today to schedule a tour and see why so many couples choose Paniolo Ranch in the Texas Hill Country as their wedding venue!
2. The Retreat at Crystal Creek
Highlights
Airbnb in Austin, TX
Sleeps up to 30 guests
Venue-only
Address: 610 Crystal Creek Dr, Austin, TX 78746
Phone: (512) 569-1493
The Retreat at Crystal Creek is a locally owned and operated retreat venue in Austin, Texas. This intimate property is just minutes from downtown Austin, perfect for small weddings, corporate off-sites, family reunions, and wellness retreats. Guests will enjoy a secluded oasis with plenty of outdoor spaces to relax and enjoy the natural beauty of the Texas Hill Country.
Gorgeous Outdoor Settings
The property features two large homes, three cozy cabins, and two vintage Airstream trailers, all surrounded by lush greenery and a one-acre spring-fed pond with fountains and natural sounds. With two heated pools, hot tubs, and a spring-fed fishing pond, guests can relax and soak up the Texas sun in style. The Retreat at Crystal Creek also offers business-class WiFi, Smart TVs, whiteboards, and plenty of tables and chairs for team-building retreats.
The Ideal Getaway
Whether you're looking to host a private event or simply get away from the hustle and bustle of city life, The Retreat at Crystal Creek has everything you need for a comfortable and enjoyable stay. With overnight accommodations for up to 30 people, breathtaking views, and plenty of outdoor space to explore, it's the perfect destination for anyone seeking a little slice of paradise in the heart of Austin, Texas.
Overnight Rental- 2-night minimum
Attendees: 1-18 | Pricing is for weddings and meetings only: $2,499 Per Event
Entire Property Rental- 2-night minimum
Attendees: 1-25 | Pricing is for weddings and meetings only: $4,499 Per Event
3. The Addison Grove
Address: 11903 Fitzhugh Rd, Austin, TX 78736
Phone: (512) 904-9656
Highlights:
The Addison Grove is a wedding venue located in Austin's Hill Country.
Rental of the property means it's exclusively available for the entire day.
The venue features indoor and outdoor spaces for unique ceremony experiences.
The covered cocktail patio offers breathtaking pasture views and lawn games.
The 6,000-square-foot barn provides a rustic yet modern space for dinner and entertainment.
The venue includes a newly renovated 1,800-square-foot preparation cottage for getting ready.
There's a separate suite for the bridal parties or vendor green room.
Welcome to Addison Grove, your new home in the heart of Austin's Hill Country! This charming property offers an exclusive rental for your special day, with enchanting grounds available throughout the day. With indoor and outdoor locations for your ceremony, you can customize your big day to fit your unique vision.
Gorgeous Outdoor Spaces
From the towering oak trees to the picturesque pond, you can enhance the property's beauty with your own styles, such as market lights, hanging drapery, and lush floral arbors. After the ceremony, guests can flow to the covered cocktail patio to take in the breathtaking view of native Texas wildflowers and resident Longhorns while playing complimentary lawn games.
Personal Touches
Personal touches like a signature drink or interactive guest book will make your wedding an unforgettable experience. Addison Grove's 6,000-square-foot rustic yet modern barn is the perfect location for your reception, with grande chandeliers contrasting beautifully against the large overhead beams. The rolling glass doors provide an indoor-outdoor experience that brings the beauty of the hill country in.
Dine Under the Stars
You can also dine al fresco under twinkle lights and the stars for a complete outdoor experience. To get ready for your big day, you and your wedding party can relax in luxury in the newly renovated 1,800-square-foot preparation cottage, complete with a kitchen, dining table, and multiple relaxation areas. The private manicured garden behind the house, with towering oak trees and a pond view, creates a peaceful setting for prepping for your big day.
Get Ready in Style
Addison Grove also offers a separate suite to keep the bridal party separate, which can function as a green room for bands and vendors. Don't forget to add late-night fireworks to end your night with a magical touch. Come fall in love with Addison Grove!
P.S. They have a sister venue in Dripping Springs, TX, called The Prospect House!
4. The Ranch at Bell Springs
Price: $2,000 for DIY wedding and venue-only
Up to 100 guests
4913 Bell Springs Rd, Dripping Springs, TX 78620
(972) 399-9966
The Ranch at Bell Springs is a picturesque wedding venue in Dripping Springs, Texas, that offers an intimate setting with panoramic views and towering oak trees. The venue features 7,000 square feet of event space, including a 2,000 square foot wrap-around patio, and provides several outdoor ceremony and reception sites.
The Perfect Space for Smaller Weddings
The Ranch at Bell Springs can accommodate up to 100 guests and is open to smaller events, such as elopements. Wedding packages at The Ranch at Bell Springs always include a bridal suite, set up and clean up service, parking, and an event planner to assist with vendor selection and design. In addition to weddings, the ranch can also be used for engagement parties, rehearsal dinners, and other special events.
Guests can enjoy wireless internet; all locations are pet-friendly and wheelchair accessible. The venue welcomes outside vendors and offers three bedrooms and three bathrooms during the event.
5. Camp Lucy
Nestled on an idyllic Hill Country ranch in Dripping Springs, Texas, Camp Lucy is the ultimate luxury getaway at the start of the Texas Wine Country and the premier wedding venue in the Texas Hill Country. With luxury accommodations, world-class services, and gorgeous venues – Camp Lucy is a breathtaking hidden treasure less than an hour west of Austin.
Three Wedding Venues in One Location
Camp Lucy is home to three truly unique, elegant Hill Country venues, each with its own special features but all with the impeccable design and service that are the hallmarks of Camp Lucy. The Texas Hill Country wedding venues offer picture-perfect settings for celebrations of love with their elegant, unique, and artistically detailed designs.
The Team Will Support Your Wedding Journey
Every member of the Camp Lucy team is dedicated to providing couples with the care and attention they deserve leading up to and on their big day. With Ian's Chapel, Sacred Oaks, and The Vineyard, couples have various venue options designed to create unforgettable memories.
FAQ About Wedding Venues in Dripping Springs
Where is Dripping Springs?
Dripping Springs, TX, is a cool little city in Hays County, about 25 miles west of Austin. Around 5,000 people call it home. This place is perfect for its natural beauty and outdoor activities. Think rolling hills, waterfalls, and state parks like Hamilton Pool and Pedernales Falls. It's basically the gateway to the Texas Hill Country, so you know it's gonna be stunning. And if you're into wineries and breweries, Dripping Springs is the spot. You can sip on some vino or beer while soaking in the scenery. It's the perfect spot for a chill weekend getaway. But it's not all play – Dripping Springs has a solid economy and many small businesses, and the community is super family-friendly with top-notch schools and a low crime rate. Dripping Springs is a sweet, picturesque town perfect for laid-back vibes and outdoor adventure.
So it's no surprise that you may search for a wedding venue in Dripping Springs or the Texas Hill Country.
| | |
| --- | --- |
| City | Distance from Dripping Springs |
| Austin | 25 miles |
| | 77 miles |
| | 55 miles |
| Kerrville | 80 miles |
| Marble Falls | 33 miles |
| Wimberley | 20 miles |
| Johnson City | 17 miles |
| New Braunfels | 55 miles |
| Boerne | 70 miles |
What dates should I avoid having my wedding in Dripping Springs?
Several significant events take place in Dripping Springs throughout the year, so here are a few dates to keep in mind if you want to avoid traffic and crowds when getting to your wedding venue and around town:
Annual Events in Dripping Springs TX
Founders Day Festival – A two-day event in April celebrating the history of Dripping Springs with live music, food, and family-friendly activities. This event can attract a large crowd, especially on the festival's main day.
Dripping Springs Fair and Rodeo – A three-day event in the last weekend of July featuring a rodeo, live music, and carnival rides. This event can cause a significant increase in traffic and crowds, especially during the evenings.
Fall Festival – An October two-day event featuring live music, food, arts and crafts, and a pumpkin patch. This event can attract families and cause some congestion around the area.
Christmas on Mercer Street – An annual event in early December featuring holiday lights, live music, and local vendors. This event can draw in crowds and cause traffic around the downtown area.
Remember that these events can vary yearly, so it's a good idea to check the city's event calendar for the most up-to-date information.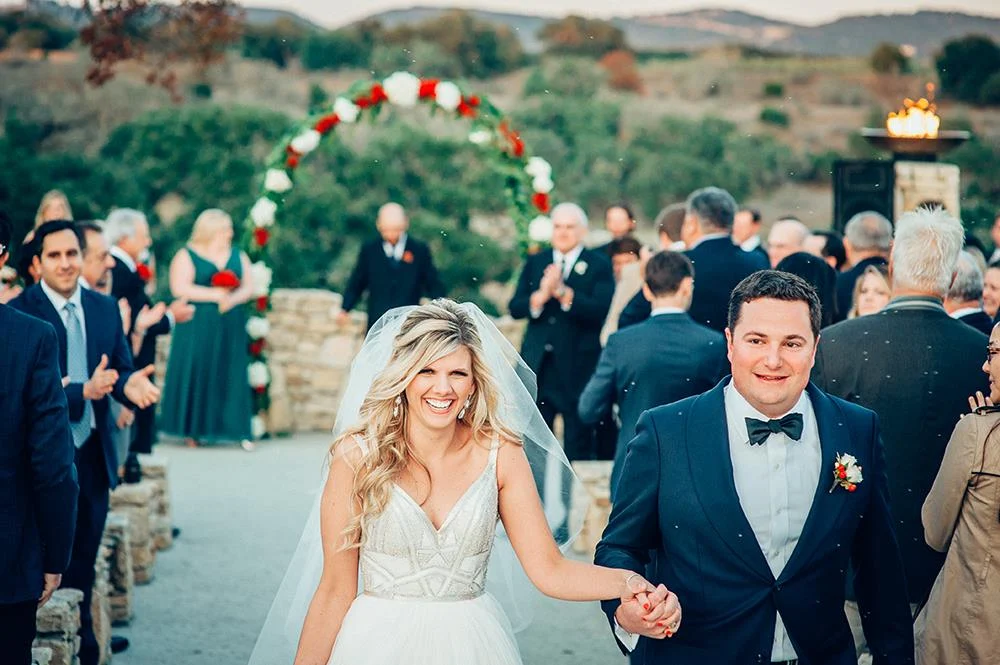 What are the top five wedding venues in Dripping Springs, Texas?
Did you skip the whole blog!? Totally kidding. Here are some more for you to consider:
Paniolo Ranch – located in Boerne, TX, just a short drive from Dripping Springs, Paniolo Ranch offers a picturesque hill country backdrop with indoor and outdoor event spaces to accommodate weddings of all sizes.
Ma Maison – located in Dripping Springs, TX, this French-inspired wedding venue offers a grand ballroom, spacious outdoor areas, and elegant accommodations for the wedding party.
Camp Lucy – located in Dripping Springs, TX, this luxurious wedding venue offers multiple event spaces including a grand pavilion, a vineyard, and a chapel, all surrounded by stunning hill country views.
Vista West Ranch – located in Dripping Springs, TX, this rustic yet elegant wedding venue offers a beautiful outdoor ceremony space and a charming barn reception hall with modern amenities.
The Addison Grove – located in Dripping Springs, TX, this elegant wedding venue features a grand oak tree ceremony site and a modern reception hall with floor-to-ceiling windows and stunning views of the hill country.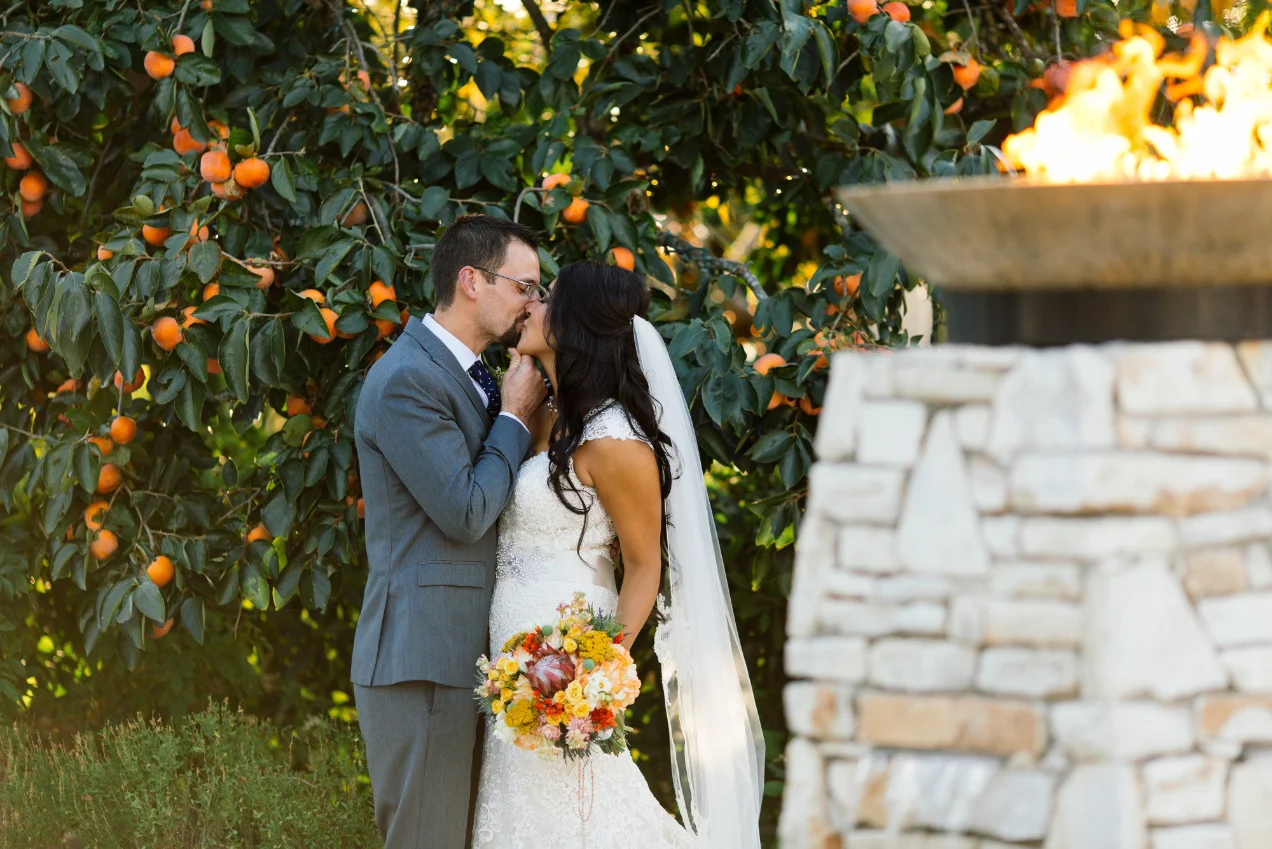 What is the difference between a wedding venue and an event venue?
While there can be some overlap between the two, there are some key differences between a wedding venue and an event venue. A wedding venue is typically a location specifically designed and tailored to host wedding ceremonies and receptions. These venues often feature a dedicated bridal suite, ceremony space, and reception hall. Wedding venues may also provide services like catering, wedding planning, and decor options.
On the other hand, an event venue is a more general term that refers to a location that can host a wide range of events, such as corporate events, parties, and meetings. These venues may not have the same specific features as a wedding venue, but they may have flexible spaces that can be customized to meet your needs.
When planning your wedding in the Texas Hill Country, it's essential to consider your specific needs and preferences when choosing between a wedding venue and an event venue. Some platforms may specialize in weddings and have a romantic and rustic feel that is perfect for a Hill Country wedding, while others may be more versatile and allow for more customization.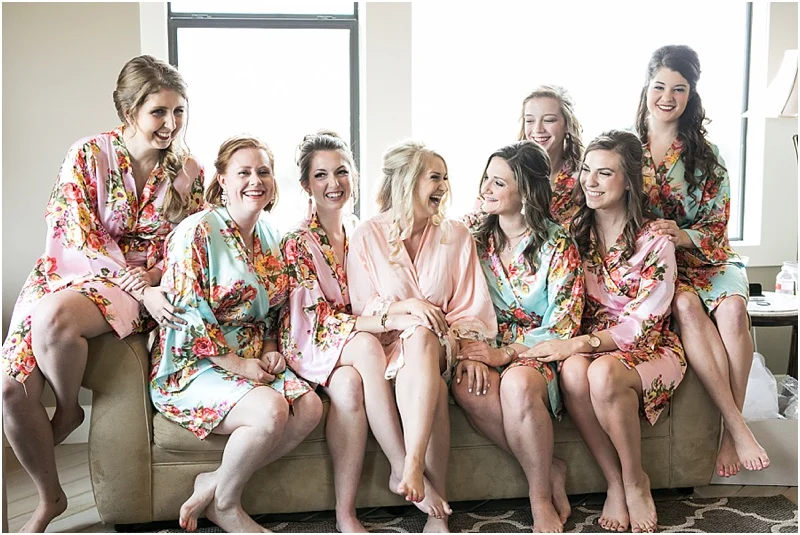 Are there any lodging accommodations near Dripping Springs wedding venues?
Paniolo Ranch: our venue offers all-inclusive packages, overnight lodging, and an onsite spa.
Dripping Springs Ranch Park & Event Center: This venue offers RV and tent camping options for guests who want to stay close to the wedding festivities.
The Alexander at Creek Road: A luxury boutique hotel in the heart of the Texas Hill Country, offering elegant rooms and suites with a rustic feel.
Camp Lucy is a popular wedding venue that offers overnight accommodations in its charming cottages and guest rooms.
Sleep Inn & Suites: A budget-friendly hotel in nearby Buda, TX.
Airbnb and VRBO rentals: There are vacation rental options in and around Dripping Springs, TX, that can accommodate larger groups and provide a more private and personalized experience.
When selecting lodging options for your wedding guests, it's essential to consider factors such as location, amenities, and price. You may also want to book a block of rooms at a hotel or provide a list of recommended accommodations to make it easier for guests to find a place to stay.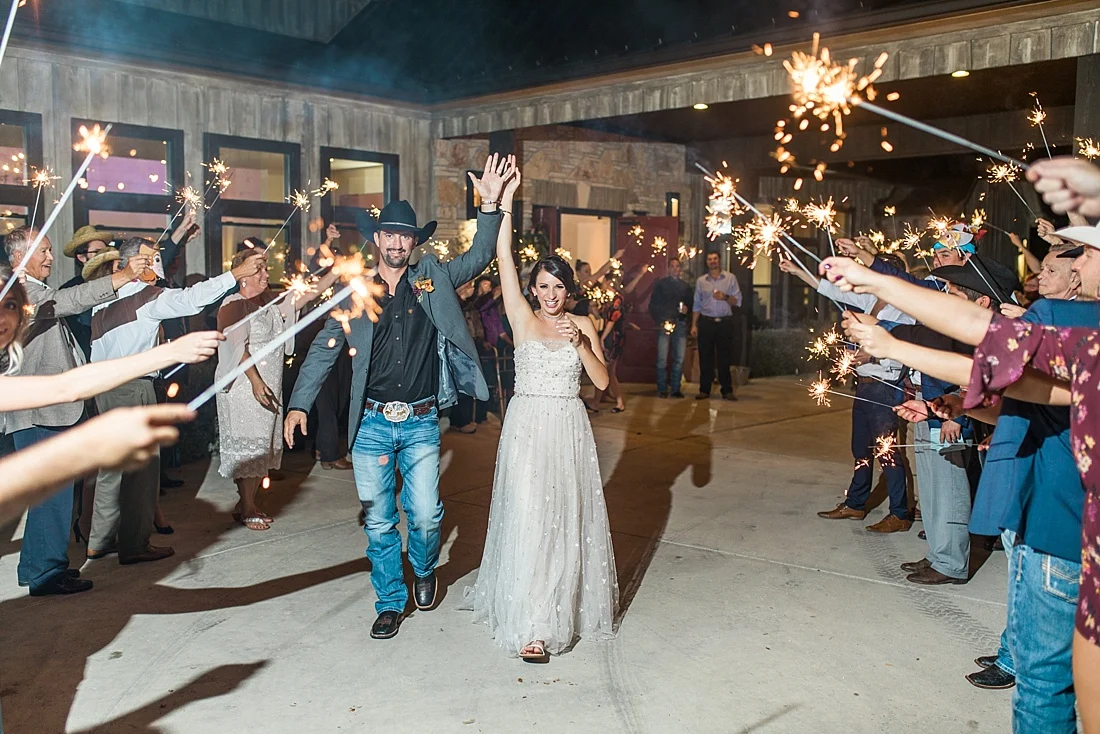 What is the pricing range for Dripping Springs wedding venues?
The pricing range for wedding venues in Dripping Springs, Texas, varies depending on the venue and the season. On average, wedding venues in Dripping Springs range from $7,000 to $11,000 for the venue only, meaning that you still have to pay for the following:
catering
planning
decor
set up and tear down
plate ware
and more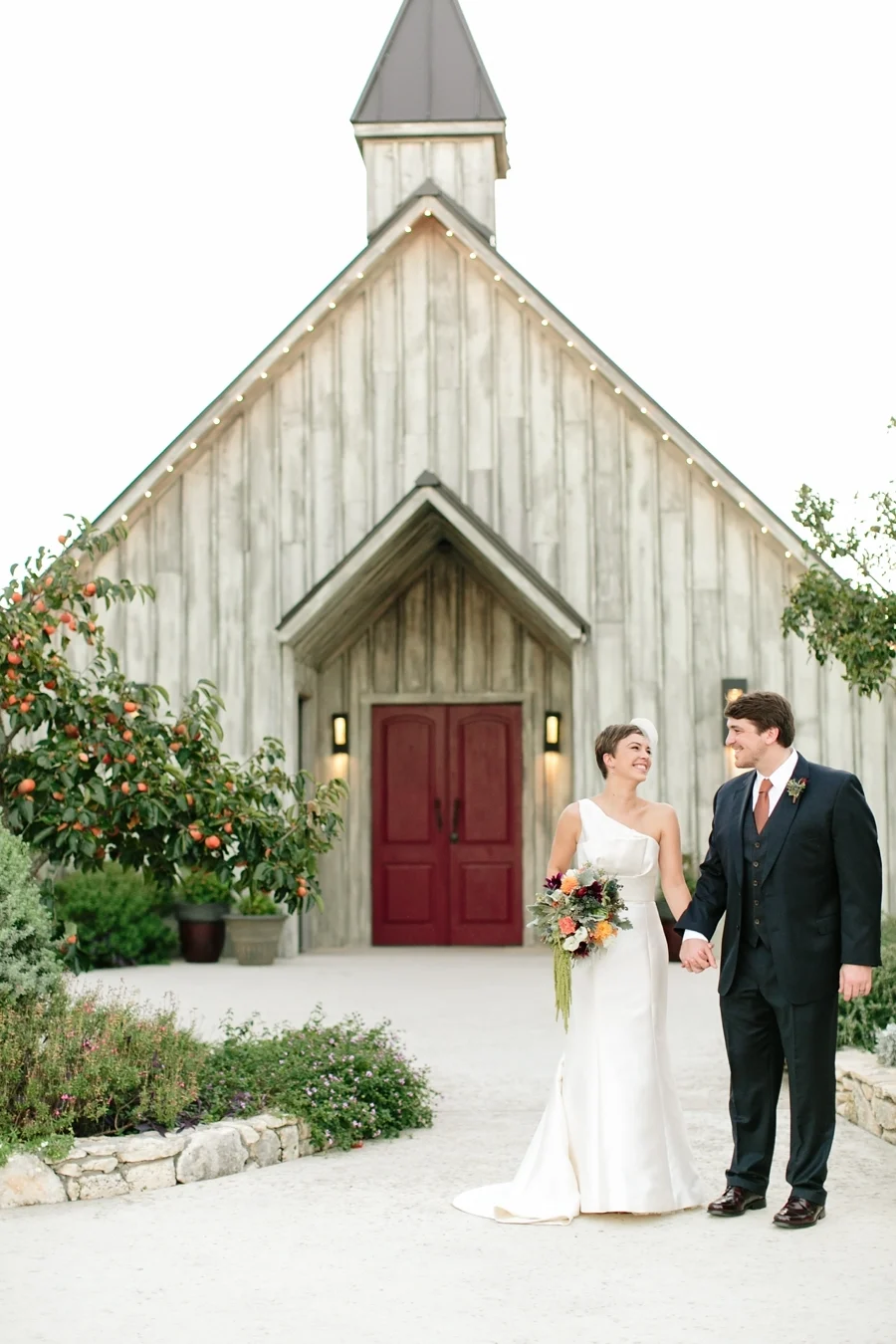 Are there any special packages for wedding ceremonies at Dripping Springs wedding venues?
At Paniolo Ranch, we offer ceremony and reception packages ranging in price and inclusions. For instance, you can hire us venue-only or choose an all-inclusive package. Packages range from $2,800-$12,900 for an all-inclusive wedding.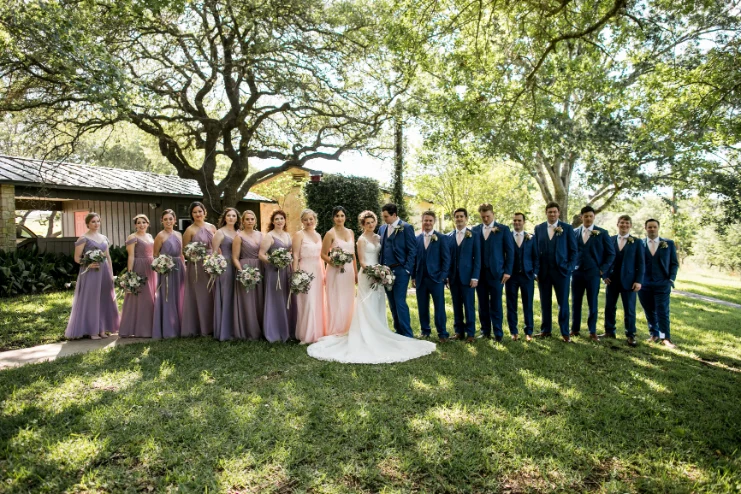 Are there any special features or attractions near Dripping Springs wedding venues?
Several unique landmarks near Dripping Springs, TX, are worth exploring. Here are some of the most notable ones:
Hamilton Pool Preserve: A natural swimming hole formed when an underground river's dome collapsed. The pool is surrounded by a lush grotto and a 50-foot waterfall.
Westcave Outdoor Discovery Center: A nature preserve with a stunning 40-foot waterfall, a limestone grotto, and hiking trails.
Treaty Oak Distilling Ranch: A whiskey distillery and tasting room on a picturesque ranch dating back to the 1800s. The ranch is also home to a massive, 500-year-old oak tree.
Driftwood Estate Winery: A family-owned winery that offers tastings, tours, and stunning views of the Hill Country.
The Salt Lick BBQ is a legendary barbecue joint serving some of Texas's best brisket, ribs, and sausage since 1967.
Exploring these landmarks will give you a taste of the natural beauty, history, and culture that make the Dripping Springs area unique.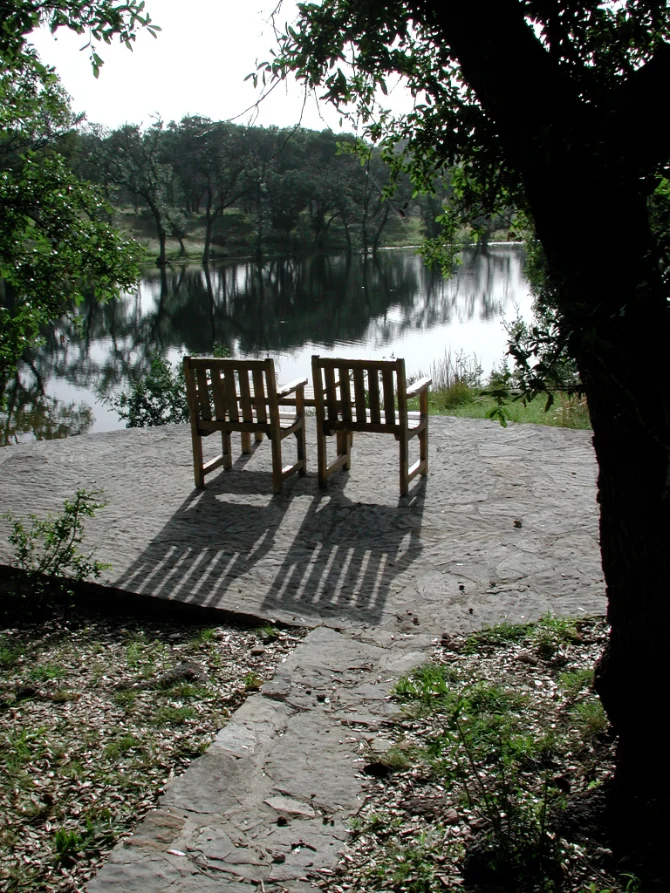 What is required to get married in Texas?
Here are the steps required to get married in the state of Texas:
Apply for a marriage license at the County Clerk's office in any Texas county.
Both parties must appear in person and provide identification (such as a driver's license, passport, or birth certificate).
Complete the marriage license application and pay the fee (varies by county).
Wait 72 hours after the license is issued before the marriage ceremony can be performed.
The marriage ceremony must be performed by an authorized person (such as a judge, justice of the peace, officiant, or religious official), and at least two witnesses must be present.
The authorized person will sign the marriage license and file it with the County Clerk's office within 30 days of the ceremony.
Obtain a certified copy of the marriage license from the County Clerk's office for legal purposes (such as changing your name or updating your marital status with government agencies).
It's important to note that these steps may vary slightly depending on the county and specific circumstances, so it's always a good idea to check with the County Clerk's office for any additional requirements or information.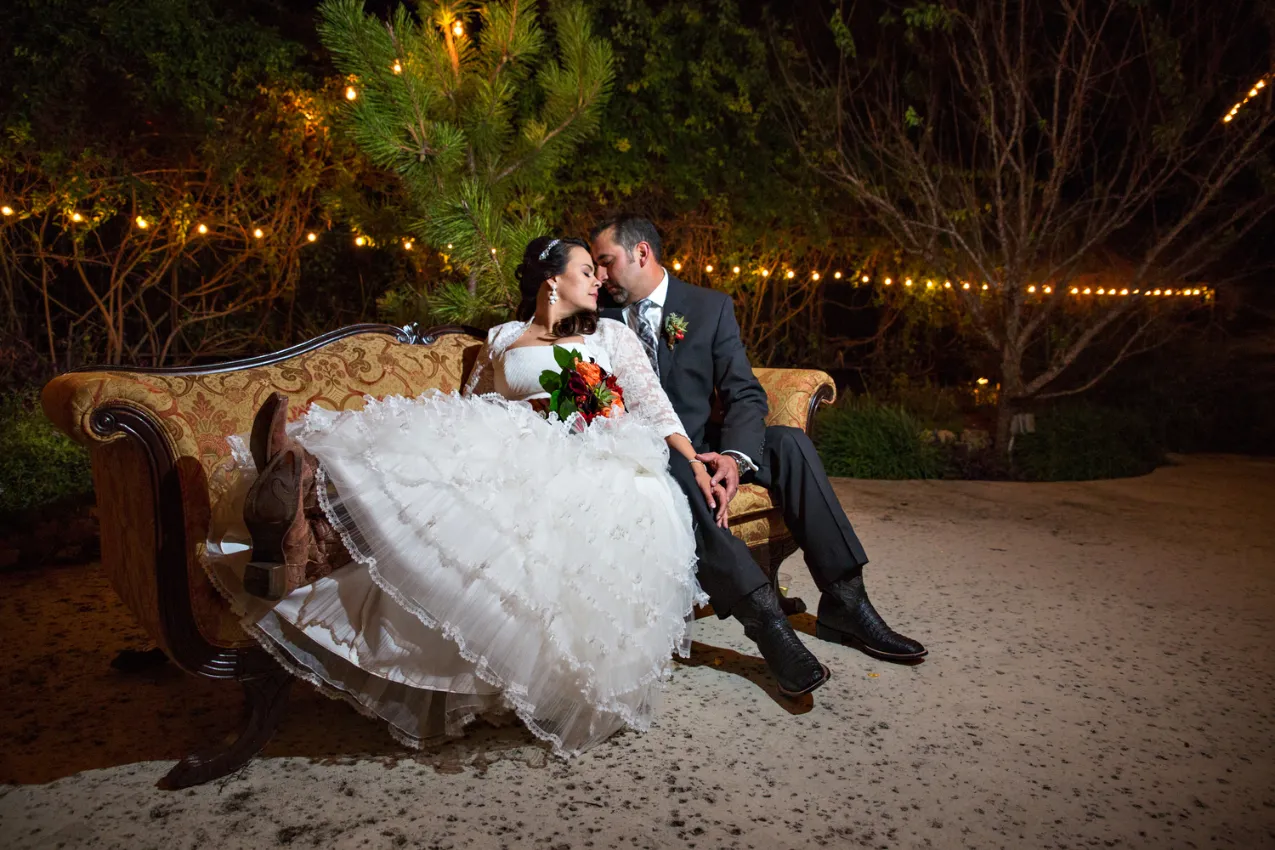 How much does a wedding cost?
According to recent surveys, the average cost of a wedding in Texas ranges from $20,000 to $30,000, but this can vary greatly depending on a variety of factors, such as:
Venue: The cost of the wedding venue is often the biggest expense. Prices can vary depending on the venue's location, size, and amenities.
Catering and bar service: Food and drinks are another significant expense. Factors that can impact the cost include the number of guests, type of menu, and open bar vs. cash bar.
Photography and videography: Capturing memories of the big day is essential, but professional photography and videography services can come at a high cost.
Entertainment: Whether it's a live band, DJ, or other entertainment, this can be a significant expense for couples.
Floral and decor: Flowers and decorations can add up quickly, especially if couples opt for elaborate arrangements or unique decor items.
Wedding attire: The cost of wedding dresses, suits, and other clothing can also add up, especially if couples opt for custom-made or designer options.
Other factors that can impact the cost of a wedding include the number of guests, transportation, wedding planner or coordinator fees, invitations and stationery, and favors or gifts for guests. It's crucial for couples to prioritize what's most important to them and their budget and be mindful of costs throughout the planning process.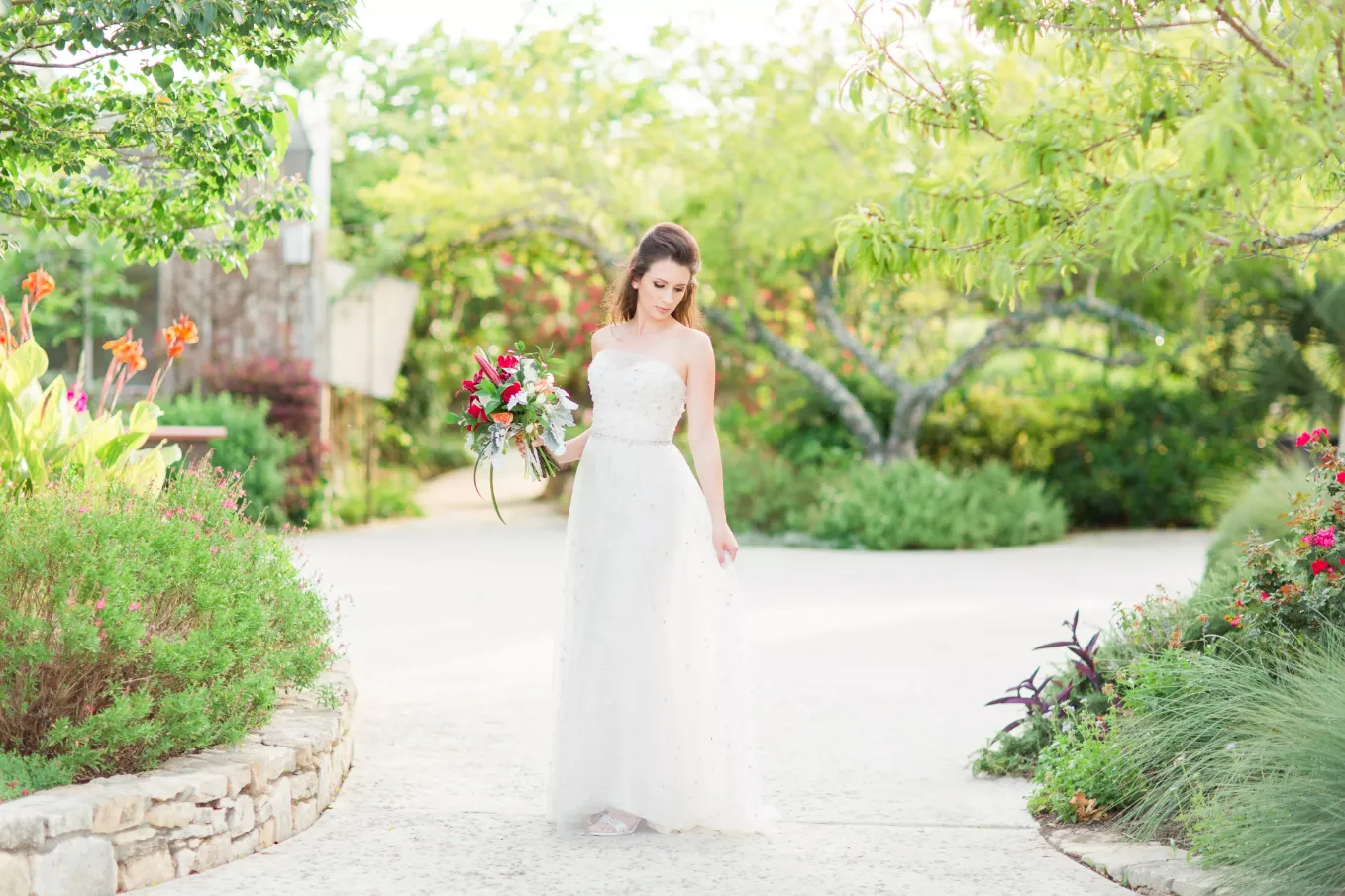 How much will a wedding in the Texas Hill Country cost?
According to research, having a wedding in the Texas Hill Country can cost an average of $27,000. However, an all-inclusive wedding at Paniolo Ranch for 70 guests only costs $12,900 as of May 3, 2023.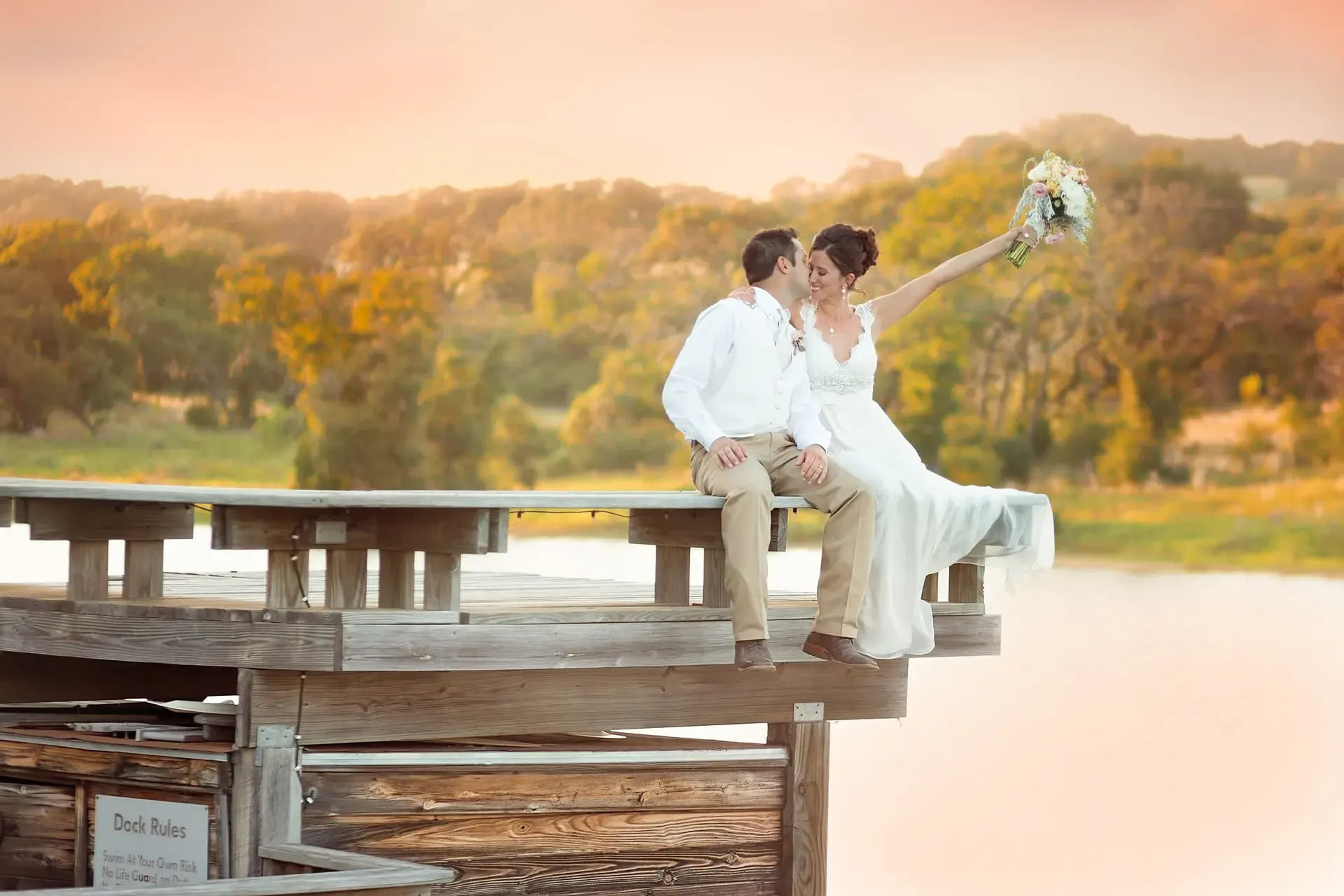 What amenities are included in your customizable packages?
Outdoor Ceremony Site
Indoor Reception Hall
Buffet Dinner
Wedding Cake His and Hers
Floral Arrangements for Guest Tables, Buffet, Gift and Sign-in
Bridal Bouquet and Groom's Boutonniere
Dressing Rooms for the Bride and Groom
Day-of-Coordinator Assisting in Event Details
Chiavari Chairs & Guest Tables
Cake & Bridal Table
Set-up & Clean-up
All Linens
All Dinnerware
Theatrical and Event Lighting
Officiant
Bartenders
Security
Where can I spend a day in Dripping Springs?
Dripping Springs, Texas is a must-visit destination for a fun-filled day trip. Start your day with a hike in one of the many beautiful parks in the area, like Hamilton Pool Preserve. After working up an appetite, head to one of the delicious restaurants in the historic downtown, like Rolling in Thyme and Dough. If shopping is on your to-do list, check out the family-owned boutiques in town for unique finds. And, of course, no visit to Dripping Springs is complete without a visit to one of the more than 25 wineries, breweries, and distilleries that make the town a true destination. Cheers to a great day in Dripping Springs!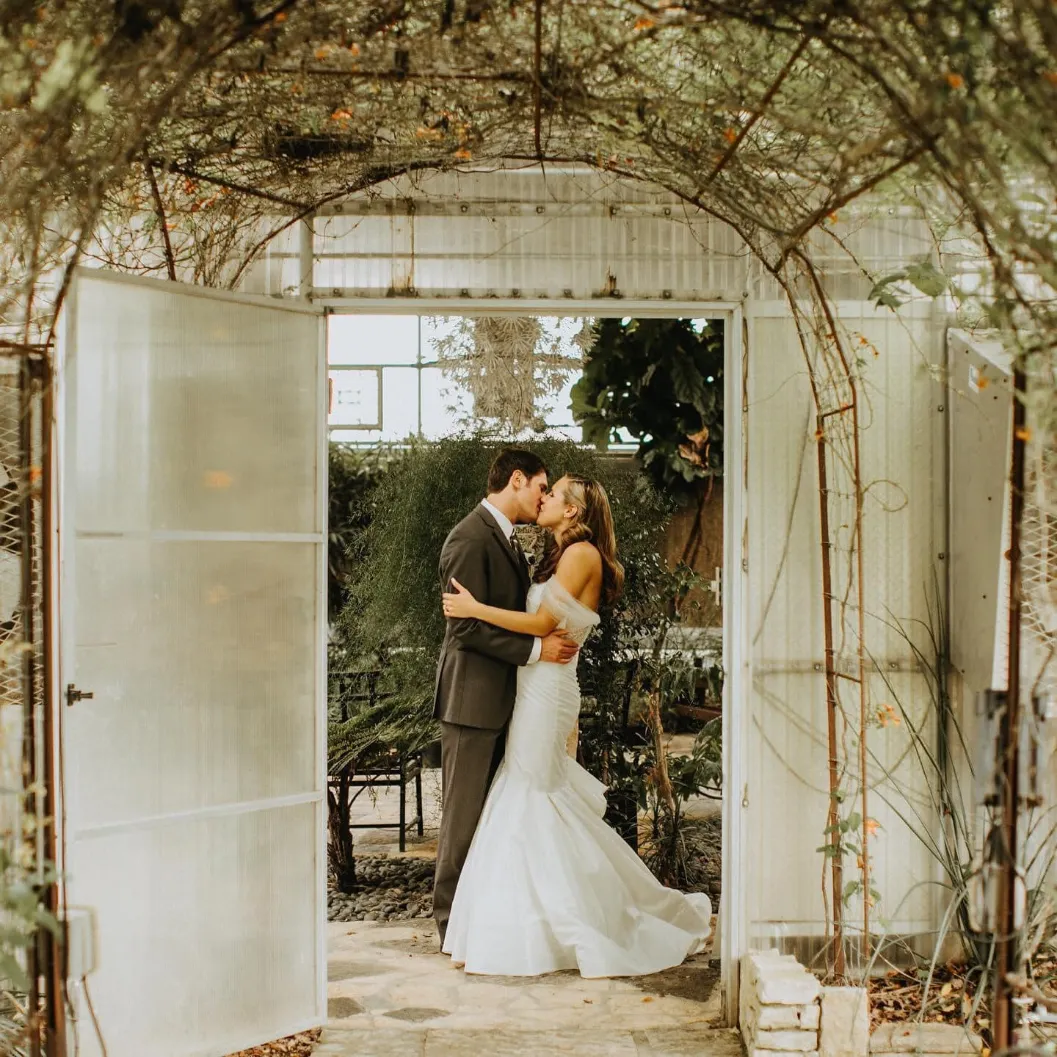 Best of luck with your venue search!
We hope this blog helped you narrow your search for Dripping Springs wedding venues. If you have other questions or concerns, don't hesitate to contact the Paniolo Ranch team, and we will be in touch!