Attention all lovebirds and wedding planning enthusiasts! If you plan to tie the knot in San Antonio, Texas, get ready for a wild ride of wedding venue options! We've rounded up the top 4 all-inclusive wedding venues in San Antonio to make your big day a dream come true (some more high-end and others that won't break the bank). We've got you covered, from elegant ballrooms to rustic ranches and everything in between. So, sit back, relax, and get ready to say "I do" in style!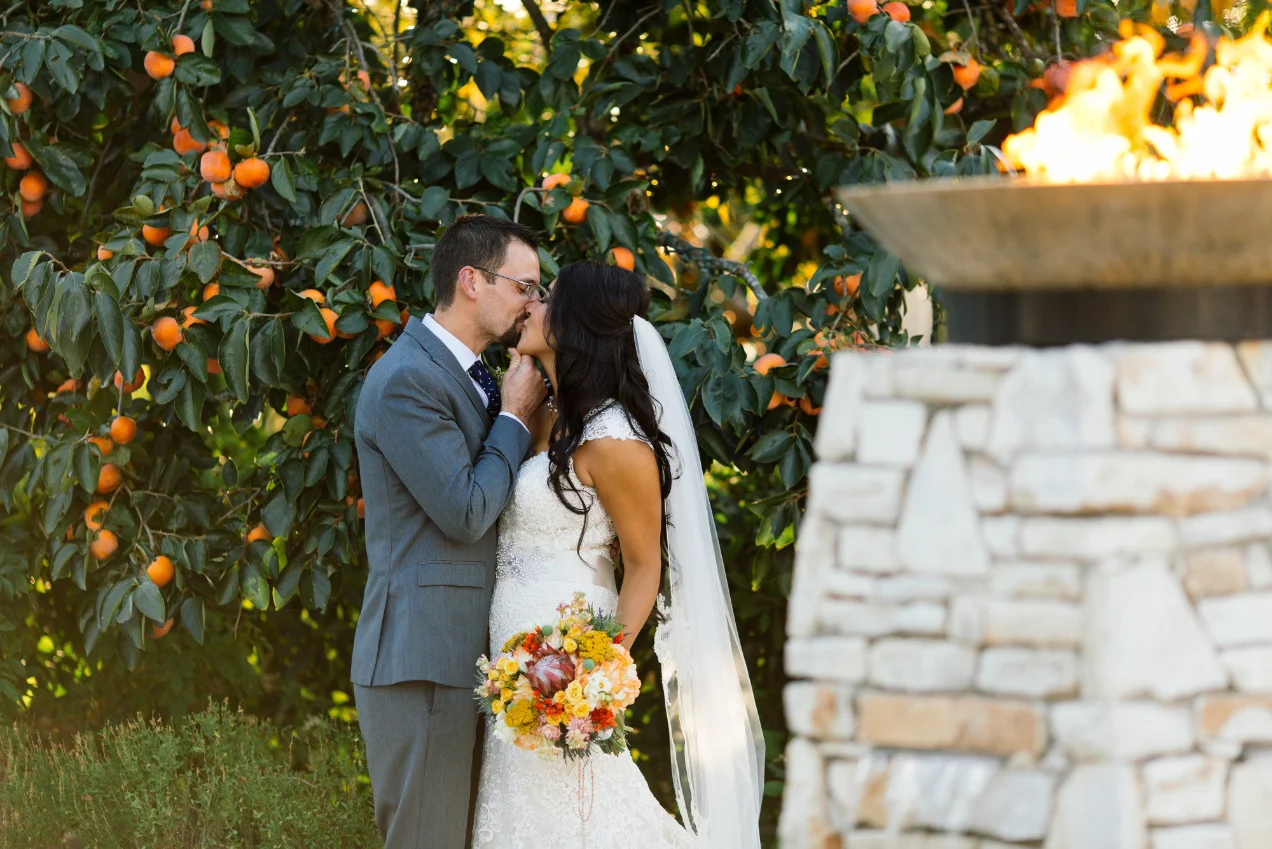 The 4 Best All Inclusive Wedding Packages in San Antonio
Without further ado, we'll kick off this list with our all-inclusive venue in Boerne, Paniolo Ranch.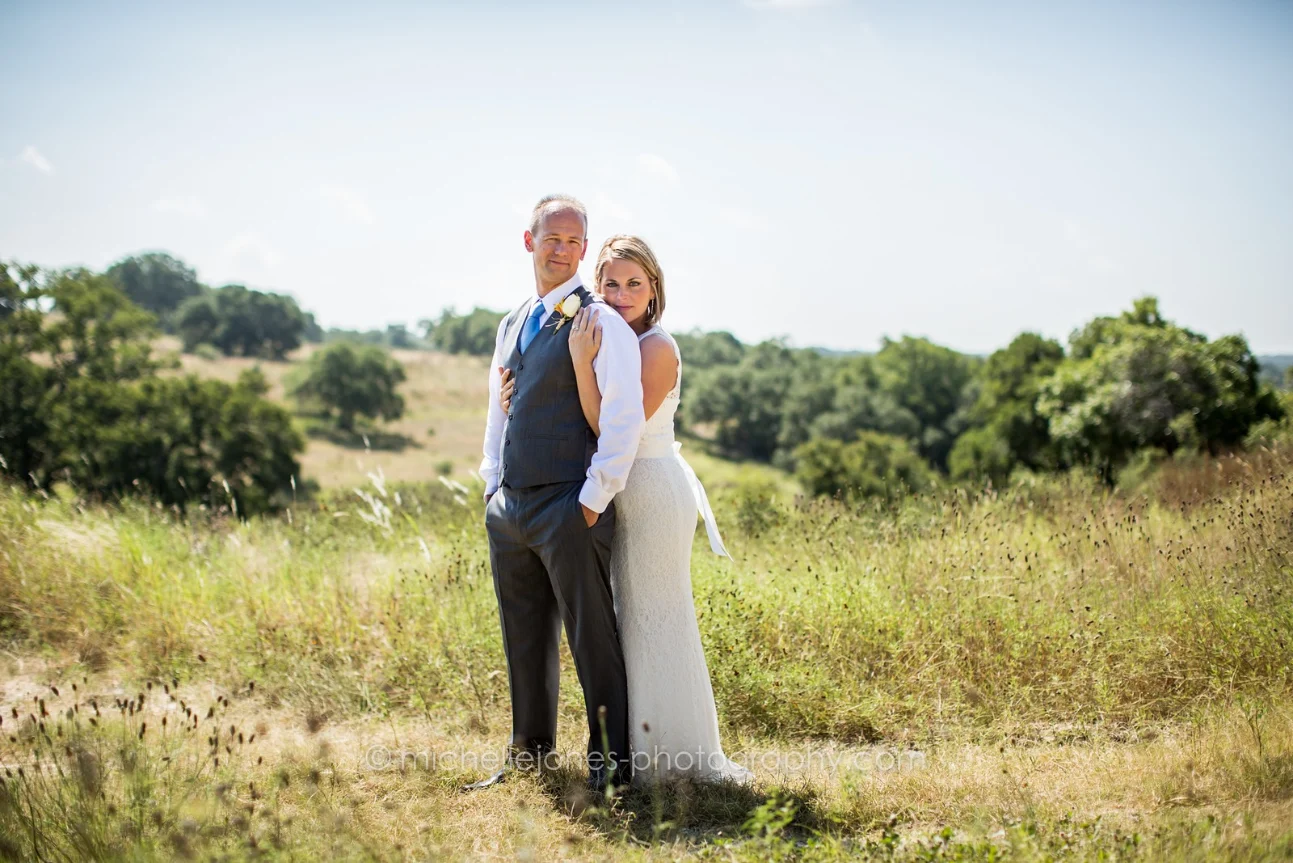 1. Paniolo Ranch
Highlights: Affordable, All-Inclusive Packages with Onsite Spa and Lodging
Address: 1510 Ranch Rd 473, Boerne, TX 78006
Phone: (833) 752-8752
Hill Country Wedding Venue in Boerne, TX
Pet-Friendly
Onsite Pool and Lodging
LGBTQ+ Friendly ????
Family-Owned (Mother & Son)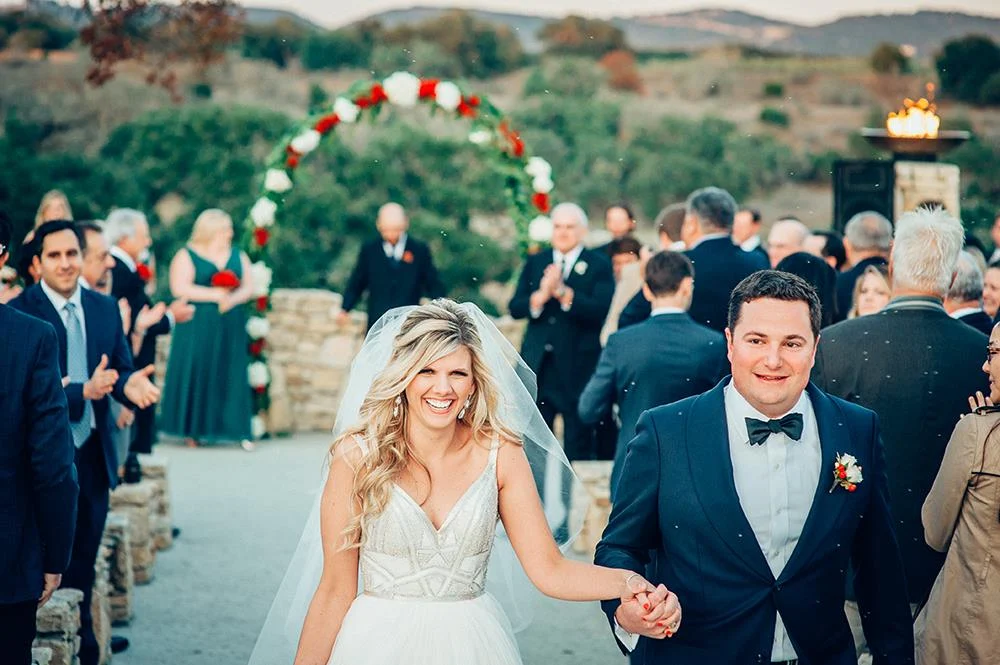 Destination Wedding Venue Ranch and Estate
Picture this: a sprawling 100-acre estate in the heart of the Texas Hill Country. Sounds pretty dreamy, right? Well, that's exactly what Paniolo Ranch offers! With rolling hills, lush forests, and stunning event spaces indoors and out, this is the premier destination resort and wedding venue in Boerne and beyond. From intimate elopements to grand celebrations, Paniolo Ranch has everything you need to make your wedding day unforgettable.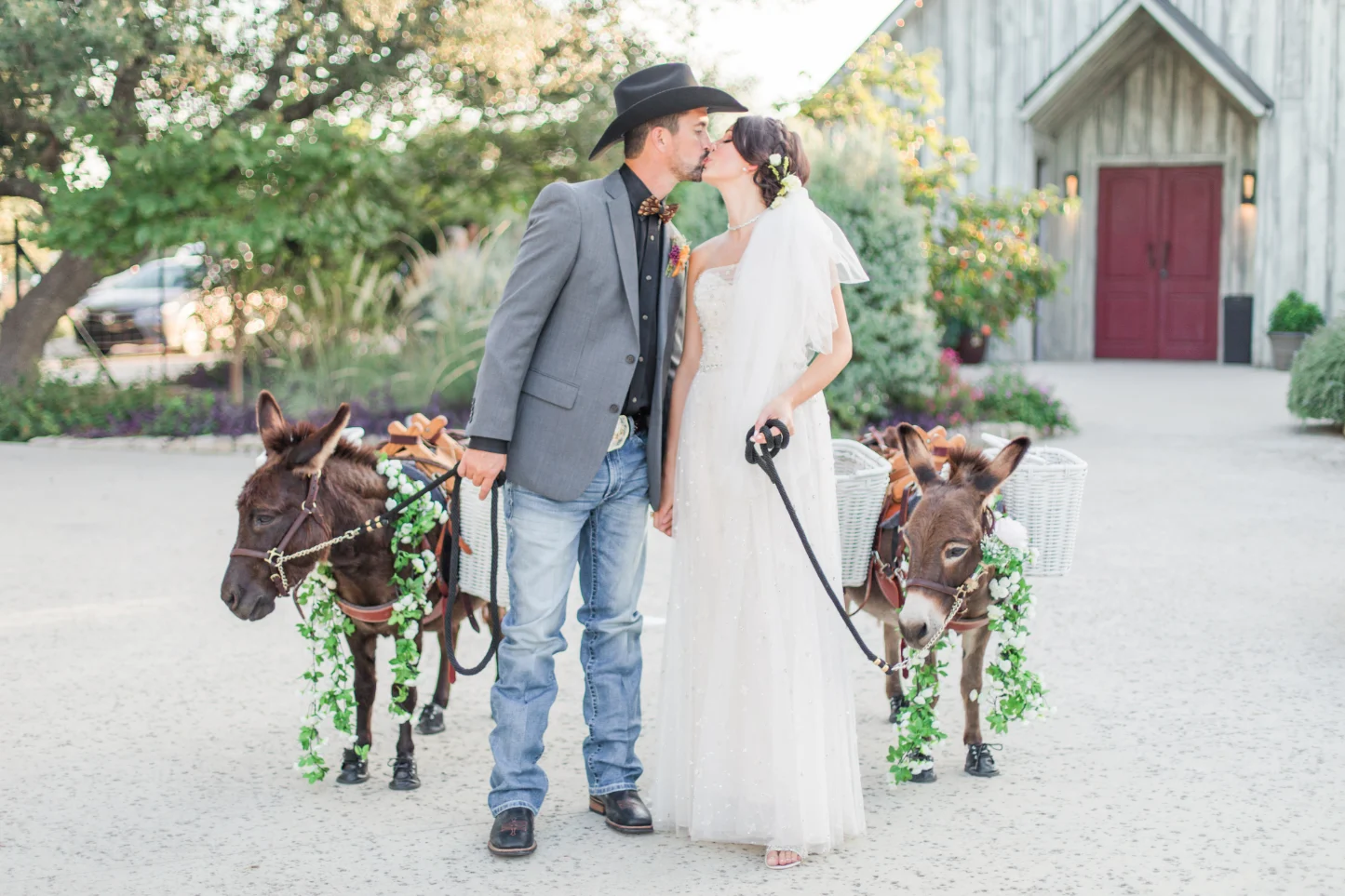 Rolling Hills and Gorgeous Views
And let's talk about those aesthetics! With a rustic charm that perfectly complements the natural beauty of the Hill Country, Paniolo Ranch is the ideal backdrop for your big day. Just imagine exchanging vows under a canopy of colorful lavender flowers or taking stunning photos by the reflective pool. We've got you covered whether you're going for a bohemian vibe or a more classic feel.
The Perfect Getaway (Just 45 Mins from Downtown San Antonio)
But Paniolo Ranch isn't just for weddings! It's also the perfect spot for a romantic weekend getaway or a family vacation. With upscale resort-style accommodations, an onsite spa, gym, and art studio, and easy access to nearby attractions like vineyards and the Texas Wine Trail, you'll never run out of things to do. So why wait? Come experience the refined relaxation and natural splendor of Paniolo Ranch for yourself!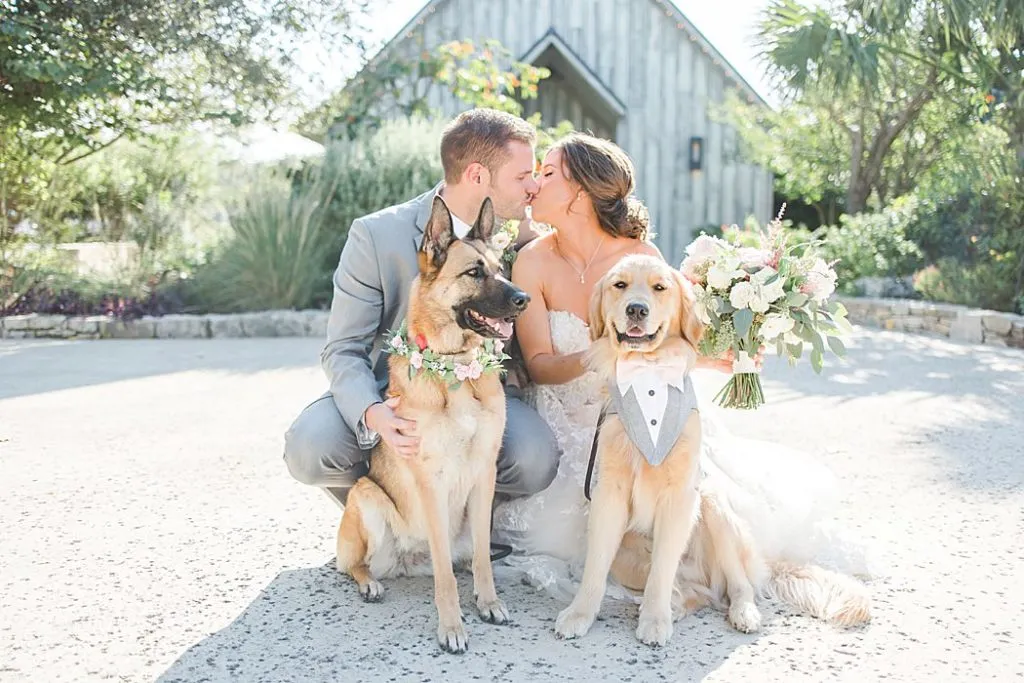 Paniolo Ranch Wedding Packages

Price & Guest Count

Eat, Sleep, and Be Married

Bells & Banquets

Lover's Only (Just You Two)

Sweetest Nuptials

26 Guests: $7,600 as of April 2023

70 guests: $12,900 as of April 2023

$1,960 – $2,850

15 Guests: $2,675
2. Moonlight Ballroom & Conference Center
Highlights: Chic, all-inclusive wedding venue with seating up to 250 guests, catering, bar service, and decor.
Located in: Bandera Festival Shopping Center
Address: 7711 Guilbeau Rd, San Antonio, TX 78250
Phone: (210) 549-4180
Buffet or Plated Catering
Up to 400 Guests (standing)
Price: Unknown, but likely on the more affordable side
Looking for a wedding venue that will leave you starry-eyed? Look no further than the Moonlight Ballroom & Conference Center in San Antonio, Texas! With chic elegance and all-inclusive packages that won't break the bank, this venue is dedicated to making your special day unforgettable and stress-free.
Event Spaces
This recently renovated event space can accommodate weddings ranging from intimate affairs of 25 to extravagant celebrations of 400 guests. Plus, with indoor and outdoor space available, you'll have plenty of options for where to say "I do."
All-Inclusive Wedding Packages in San Antonio
The staff at Moonlight Ballroom & Conference Center offers three standard packages that can be customized to fit your unique wedding needs. With at least six hours of service, seating for up to 250 guests, linens, chiavari chairs and tables, and unlimited fountain drinks, you can rest assured that your guests will have everything they need to celebrate your big day. And that's not all – each package also includes a bridal suite, on-site security, parking, and set-up and clean-up service, so you can focus on enjoying your special day.
San Antonio Wedding Package Upgrades
Looking for something extra special? Upgrade to a higher-tiered package with five more services: DJ with full audio and lights, a photographer, hair and makeup services, and even a state-of-the-art photo booth! Plus, with options like aisle runners, centerpieces, and lounge furniture available for rent, you can customize your wedding to your heart's desire.
Catering Options (Have Your Cake & Eat It Too!)
But what about the food? Moonlight Ballroom & Conference Center has got you covered there, too. With dinner options served buffet or plated, depending on your package, you can rest assured that your guests will be well-fed and happy. And with bar service packages that include bartenders, a champagne toast, and access to house wine and signature drinks, your guests will have plenty to toast to. The chef staff can create your dream wedding cake; the cake-cutting service is included in all packages.
3. La Fontana Springs
Highlights: All-inclusive wedding venue in northeast San Antonio offering wedding planning, catering, and a grand ballroom.
Address: 27618 Natural Bridge Caverns Rd, San Antonio, TX 78266
Phone: (210) 284-3095
Starting at $11k – $14k For 100 Guests
Up to 300 guests, minimum 100
Asian-owned business
LGBTQ+ Friendly ????
Ballroom Wedding Venue
Get ready to say "I do" in style at La Fontana Springs! With its beautiful tree-lined grounds and unique venues, this purpose-built wedding site has everything you need to make your big day special. From the Sweet Country Chapel's cozy intimacy to the Grand Ballroom's crystal chandeliers, La Fontana Springs' professional events staff will work with you to create a customized and personalized wedding experience. With catering, day-of coordination and furniture rental included in their wedding packages, you can relax and enjoy your day knowing that every detail is covered.
Venue Spaces
Grand Ballroom
Sweet Country Chapel
Catering Menu Sample
Tuscan Chicken Mushroom Florentine
Medallion of Pork Loin with a Sundried tomatoes sauce
Chicken or Beef Fajita with corn or flour tortillas
They can help with the following
Ceremony/Reception
Venue Space Only
Decorations
Food and Beverage
DJ or Live Band
Photography
Wedding Cake
Bartending
4. Hofmann Ranch by Wedgewood Weddings
Highlights: All-inclusive, affordable wedding venue in Castroville with rustic, elegant charm.
Address: 448 Private Rd 4742, Castroville, TX 78009
Phone: (830) 365-0730
370 acres
Capacity: 300
Style: Barn, Farm, Ranch
LGBTQ+ Friendly ????
Features: Opulent Chandeliers, Double Oak Staircases
Starting at $62 per person
Yeehaw, get ready to lasso your love and gallop away to Hofmann Ranch by Wedgewood Weddings! This enchanting wedding venue in Castroville, TX, is on 370 acres of picturesque land, just a quick 25-minute drive from San Antonio.
Ceremony Options
Meadow Pavilion
Garden Lookout
Contemporary Brick Patio
Indoor and Outdoor Ceremony Options
As you approach the Hofmann Ranch, you'll be greeted by the rustic charm of the Farmhouse, the perfect spot for you and your bridal party to prepare for your big day. Say "I do" at the scenic Garden Outlook site, surrounded by rolling hills and rustic stone fencing. If you prefer an indoor ceremony, the wide-open ranch views, elegant concrete flooring, dark wood construction, and glamorous chandeliers of the indoor ceremony space will have you feeling like royalty.
Reception Options
Patio
Grand Hall
Meadow Pavilion
Indoor and Outdoor Reception Options
No matter which space you choose, the Wedgewood Weddings team will work with you to transform it into the wedding of your dreams. The Grand Hall's vaulted ceilings and chandeliers make it the perfect setting for a memorable reception, and the wraparound balcony and grand staircase provide a dramatic entrance. The outdoor patio with a fire pit is ideal for cocktails, while the Meadow Pavilion offers plenty of space for dancing and mingling under the stars.
A Legacy of Hospitality
Since 1986, the Wedgewood Weddings team has been dedicated to making every couple's wedding day unforgettable. With all-inclusive packages available, you can have the gorgeous ranch wedding of your dreams without breaking the bank. Plus, you can add fun extras like a photo booth, donut wall, or grand sparkler entrance.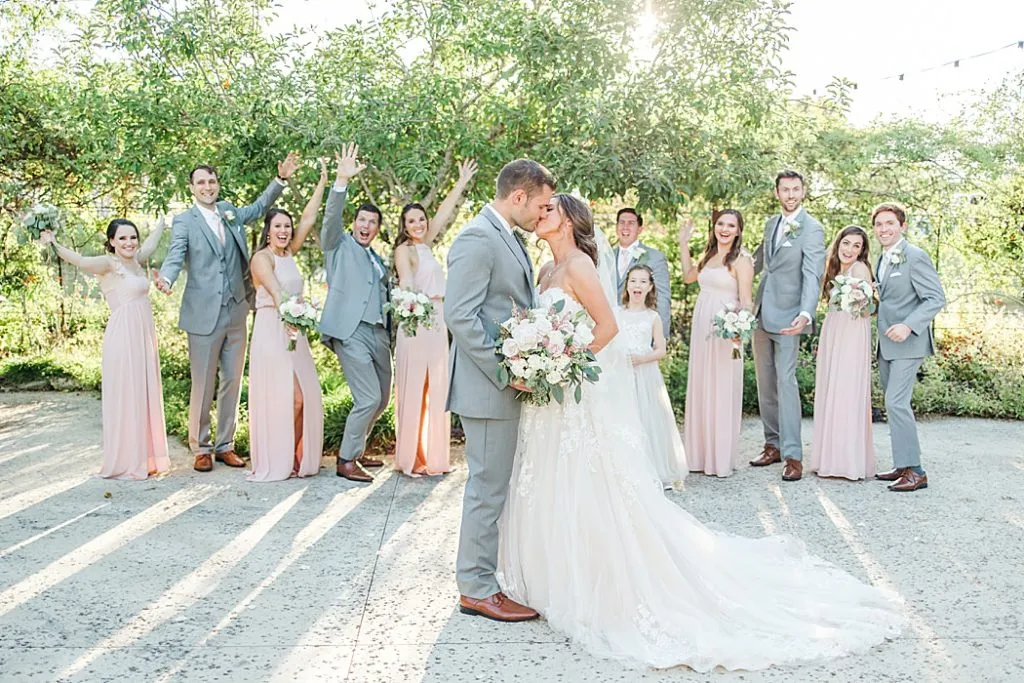 Related FAQs About All Inclusive Wedding Venues
If you're planning a wedding, you know how overwhelming it can be to find the perfect venue. That's where all-inclusive wedding venues come in – they make your life easier by providing everything you need for your big day in one convenient package. But with so many questions about all inclusive wedding venues, it can be hard to know where to start. That's why we've put together this FAQ section to help answer some of your burning questions. So sit back, grab a glass of champagne, and dive into the world of all-inclusive wedding venues!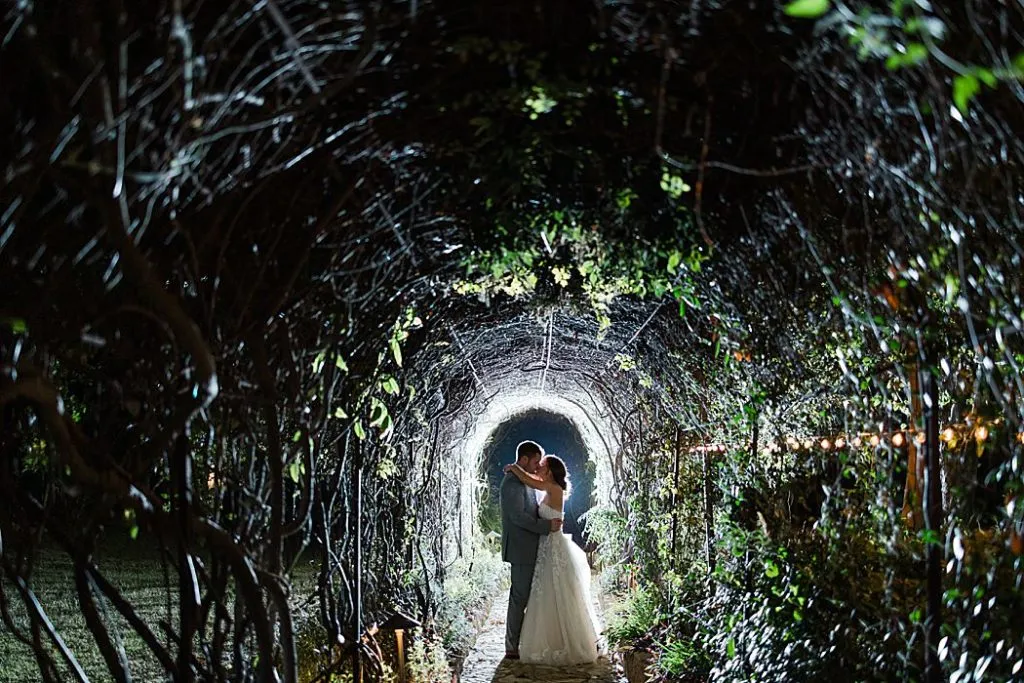 What type of venues are available for a wedding in San Antonio, Texas?
San Antonio, TX offers a plethora of unique wedding venues that will make your special day stand out. There's something for everyone, from historic landmarks to modern art galleries and everything in between. You could say that San Antonio is a treasure trove of wedding gems waiting to be discovered! Why not get hitched at a local brewery or winery or tie the knot in a charming old-world Spanish mission? How about exchanging vows in a colorful garden or under the stars at an outdoor ranch? The options are endless, and the only limit is your imagination!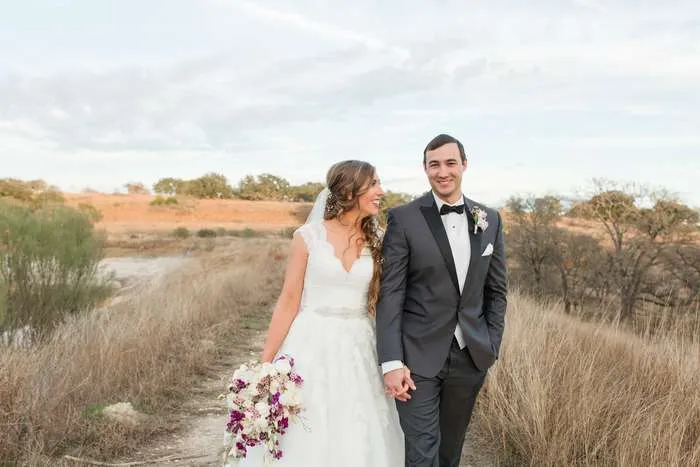 What amenities are included at all-inclusive wedding venues?
An all-inclusive wedding package is like a treasure chest filled with wedding goodies. It's got everything you need to create your dream wedding without the stress of coordinating everything yourself. Picture a magical genie in a bottle, but instead of granting you three wishes, they give you options for flowers, food, and fun! From the venue to the décor, catering to the DJ, and even the wedding cake. It's like having a personal wedding planner who knows exactly what you want, except they don't talk back or demand a salary! That being said, not all venues include the same things but generally speaking, you'll get the venue, catering, and coordination help.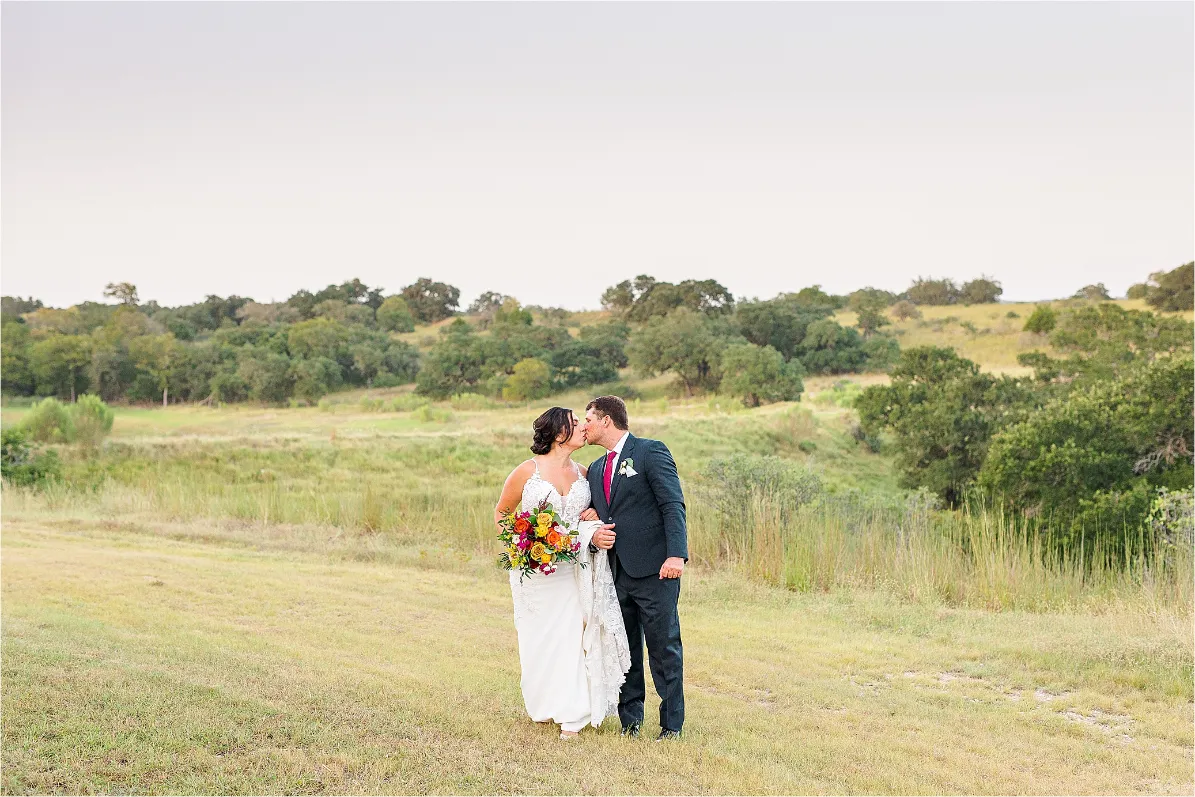 Should I get married in San Antonio or the Texas Hill Country?
Well, that depends on what you're looking for. San Antonio offers plenty of margaritas and mariachi ;), while the Texas Hill Country offers more cowboy hats and a laidback style. So, if you're feeling like an over-the-top urban celebration, stay put in San Antone. But, if you're in the mood for a more laid-back rustic celebration, then the Texas Hill Country might be more your style. Either way, just remember to bring your dancing shoes!
Here are some facts about life and getting married in San Antonio.
WalletHub examined each USA city's wedding-friendliness based on costs, facilities and services, and activities and attractions. San Antonio ranks 22nd out of 182 U.S. cities in WalletHub's 2019 Best Places to Get Married.
San Antonio ranks 58th overall in costs but 25th in activities and attractions and 30th in facilities and services.
The average cost of a wedding was San Antonio was $33,000 in 2019. In this economy (2023), we are betting that number is a tad bit higher. Austin ranks 10th, Houston 13th, Dallas 20th, El Paso 23rd, and Fort Worth ranks 56th.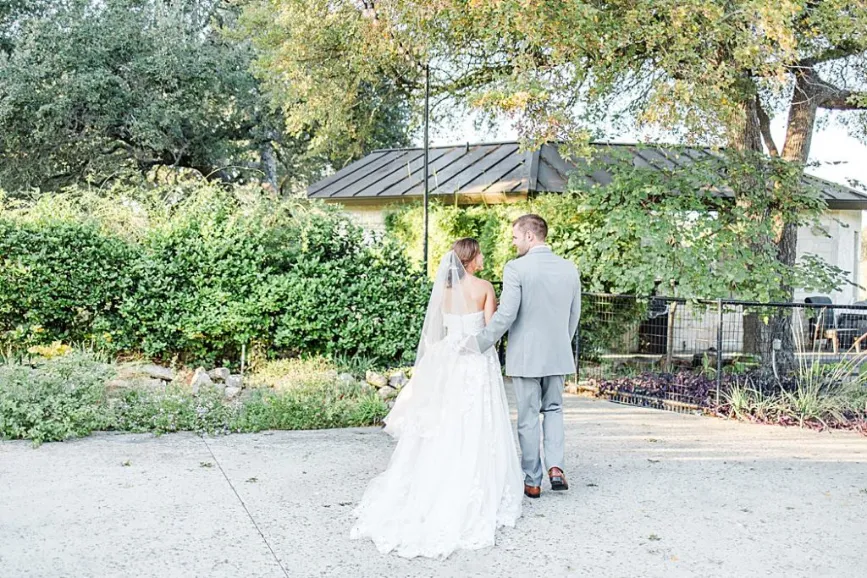 Best of luck in yall's search!
Love is in the air! With so many amazing all-inclusive wedding venues in San Antonio, you're sure to find the perfect spot to tie the knot. From romantic ranches to elegant ballrooms, there's something for every couple. And with all-inclusive packages available, you can enjoy your special day without any stress. So what are you waiting for? Book a tour of these amazing venues today and get ready to say "I do" in style! Congratulations on your upcoming wedding, and may the rest of your love story be as beautiful as the venue you choose.