Experience the pinnacle of romance with our best romantic Hill Country getaways in Texas at Paniolo Ranch. Nestled within 100 acres of picturesque landscapes, our enchanting resort is a sanctuary of tranquility and natural beauty. Immerse yourselves in the serenity of the Texas Hill Country as you indulge in thoughtfully curated accommodations, world-class spa services, and exclusive packages designed to ignite the flames of passion. Let us be the backdrop for your unforgettable moments of love, where cherished memories are created and romance blossoms amidst the captivating surroundings of the Texas Hill Country.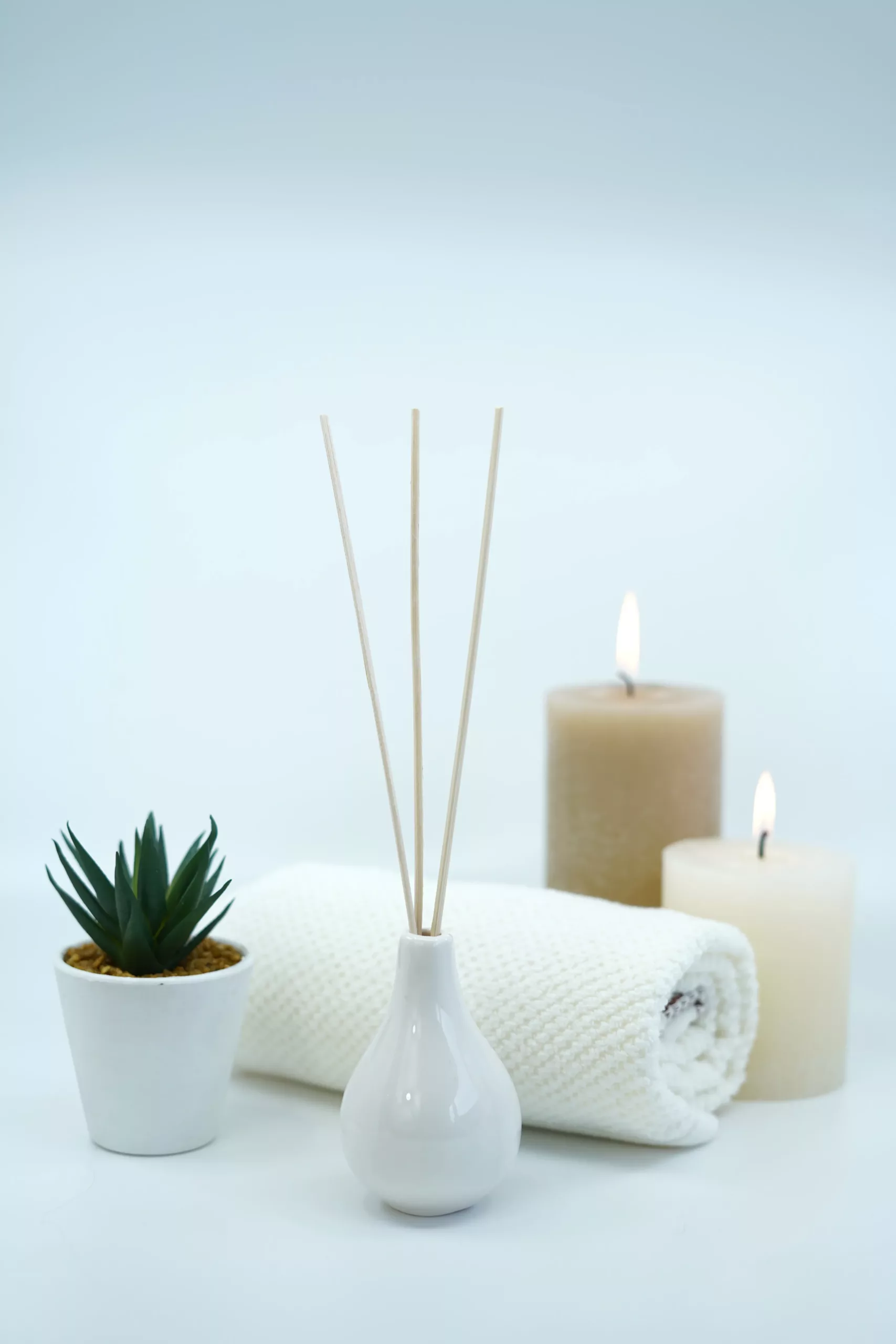 What makes the Texas Hill Country a great destination for romantic getaways?
The Texas Hill Country is ideal for couples looking for a romantic getaway. This region boasts of natural beauty, luxurious accommodations, and a host of romantic activities. The rolling hillsides and sweeping valleys provide a picturesque backdrop for outdoor activities such as hiking and scenic drives. Visitors can explore state parks such as Jacob's Well, Blue Hole Regional Park, Old Baldy, and Canyon Lake. In addition, the region offers a wide variety of luxurious accommodations ranging from charming bed and breakfasts to five-star resorts, making it easy for couples to find the perfect place to stay. From spa treatments to sip-and-paint experiences on hilltops, the Texas Hill Country has something for every couple. The region's charming and quaint atmosphere and its luxurious amenities make it an ideal destination for romantic getaways.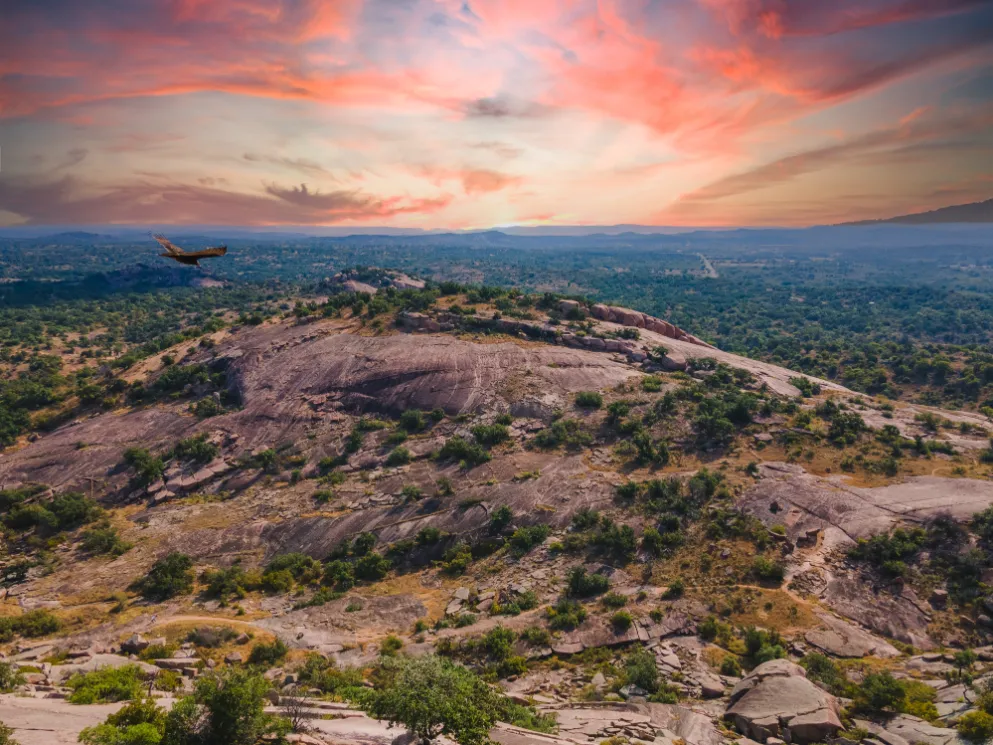 What is the best Hill Country getaway?
Paniolo Ranch offers the best Hill Country getaway. Paniolo Ranch offers lodging, spa services, and much more on our 100-acre property, from elopements and anniversary packages to other romantic getaways.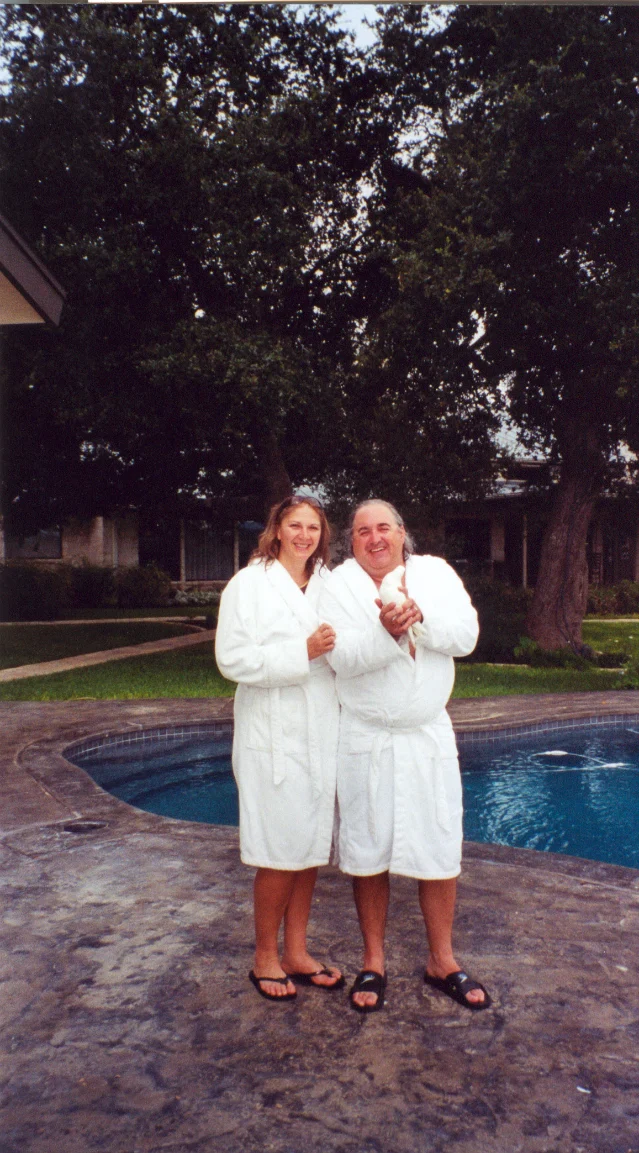 1. Paniolo Ranch
Escape to the enchanting Paniolo Ranch, a hidden gem nestled within the idyllic heart of the Texas Hill Country. Spanning 100 acres of rolling hills and wooded forests, our resort beckons couples seeking a romantic haven amidst the region's natural beauty. As you step onto our sprawling estate, you'll be transported to a world of tranquility and serenity, where every moment is infused with romance and relaxation.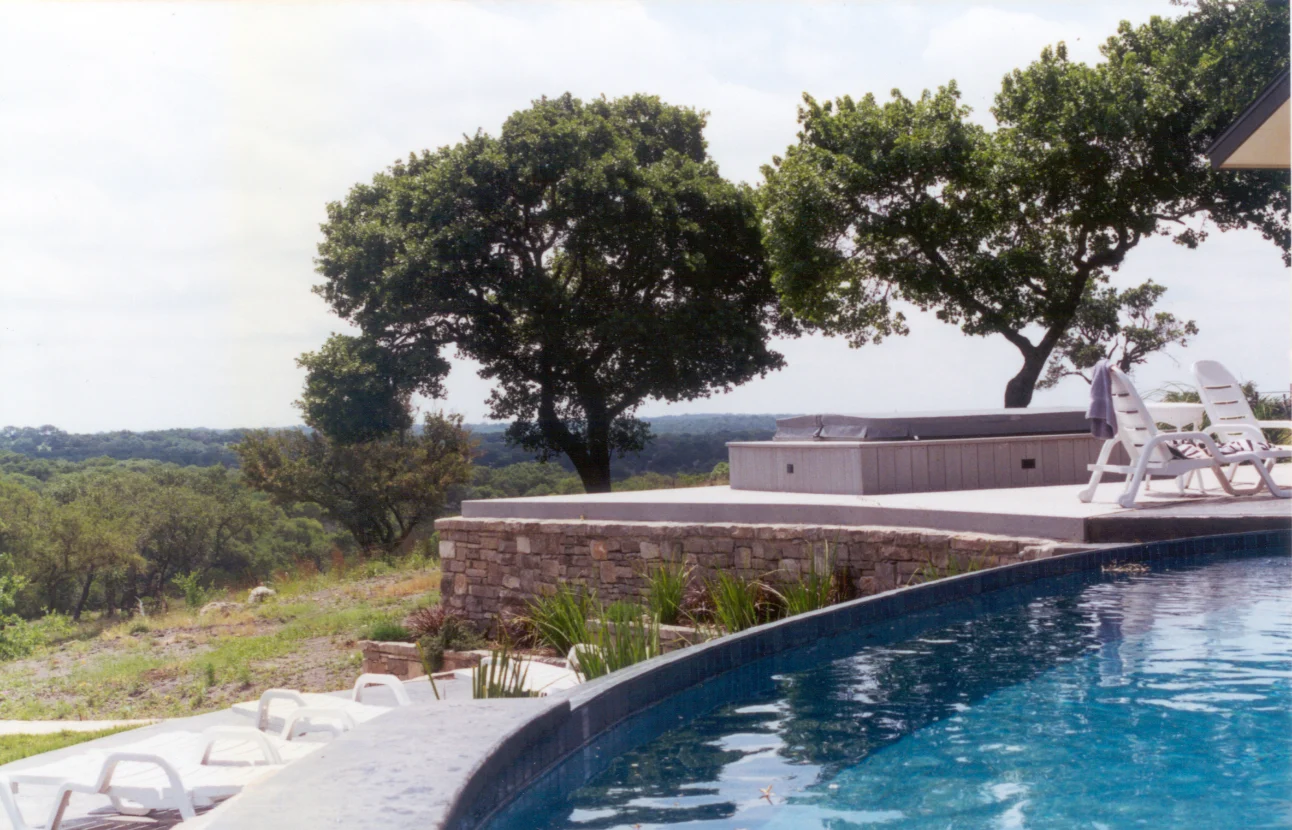 Conveniently located near the vibrant cities of San Antonio, Austin, and Houston, Paniolo Ranch offers the perfect blend of rural seclusion and urban accessibility. Immerse yourself in the peaceful ambiance of our resort, and allow the stress of everyday life to melt away as you embrace the soothing sounds of nature and the breathtaking vistas that surround you.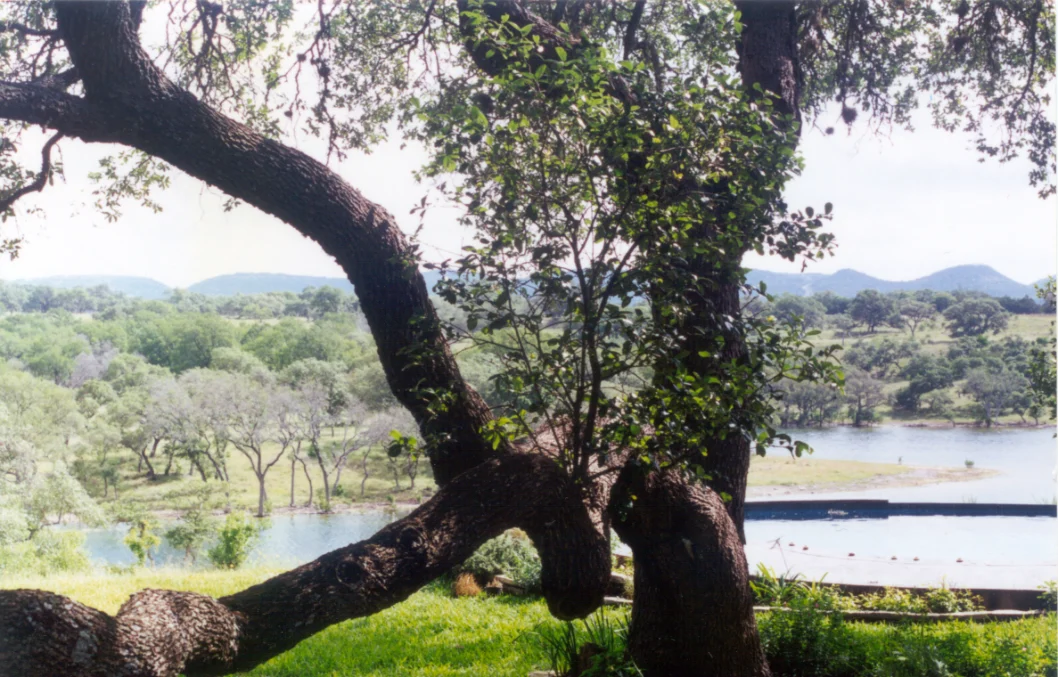 Indulge in our thoughtfully designed accommodations' luxury, each exuding its unique charm and elegance. From cozy cottages nestled in the woods to elegant suites boasting panoramic views, our rooms provide a private sanctuary for couples to unwind and reconnect. Enjoy the convenience of room service, allowing you to savor delicious meals in the comfort of your own retreat.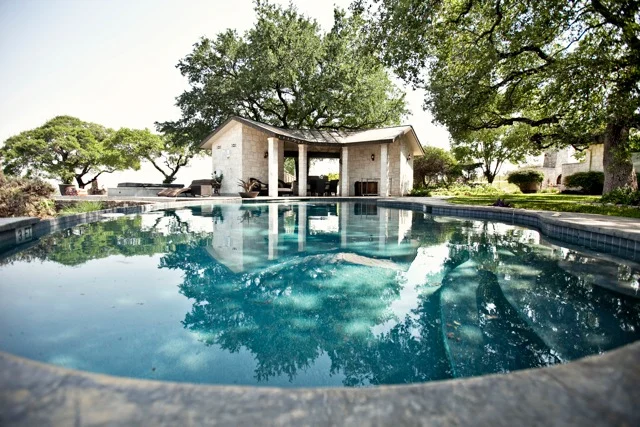 Pamper yourselves with our exquisite spa services, tailored to rejuvenate your body, mind, and soul. Experience the blissful harmony of our couples' massages, where expert therapists will guide you on a sensory journey of relaxation and intimacy. Let the soothing touch of our skilled professionals melt away tension and create a deep sense of connection between you and your loved one.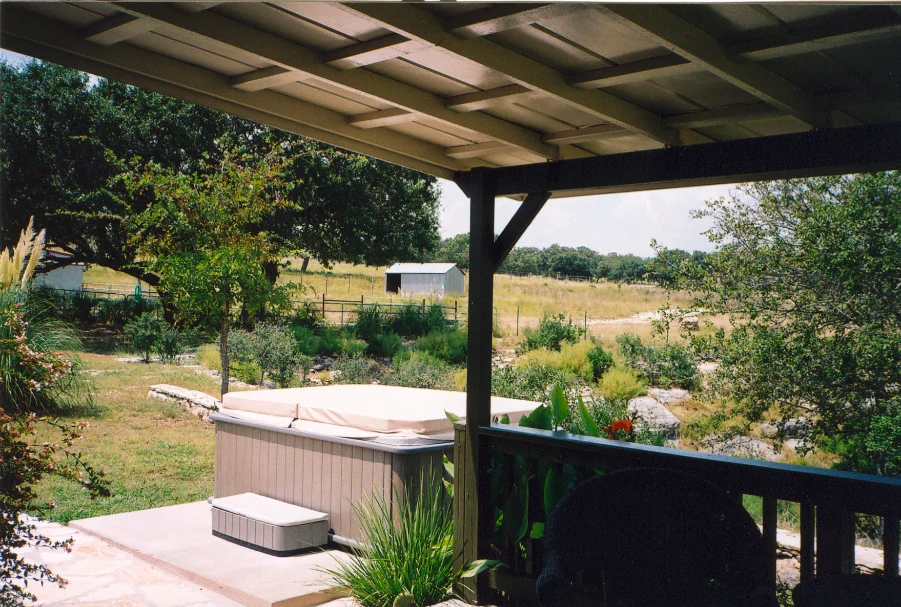 Sister Creek Vineyards & Other Activities near San Antonio and Boerne
As you venture beyond our resort, immerse yourself in the rich tapestry of the Texas Hill Country. Explore the historic towns of Boerne, Comfort, and Sisterdale, each offering its own unique charm and attractions. Indulge in wine tastings along the revered Texas Wine Trail, where you'll discover the flavors of the region and create unforgettable memories.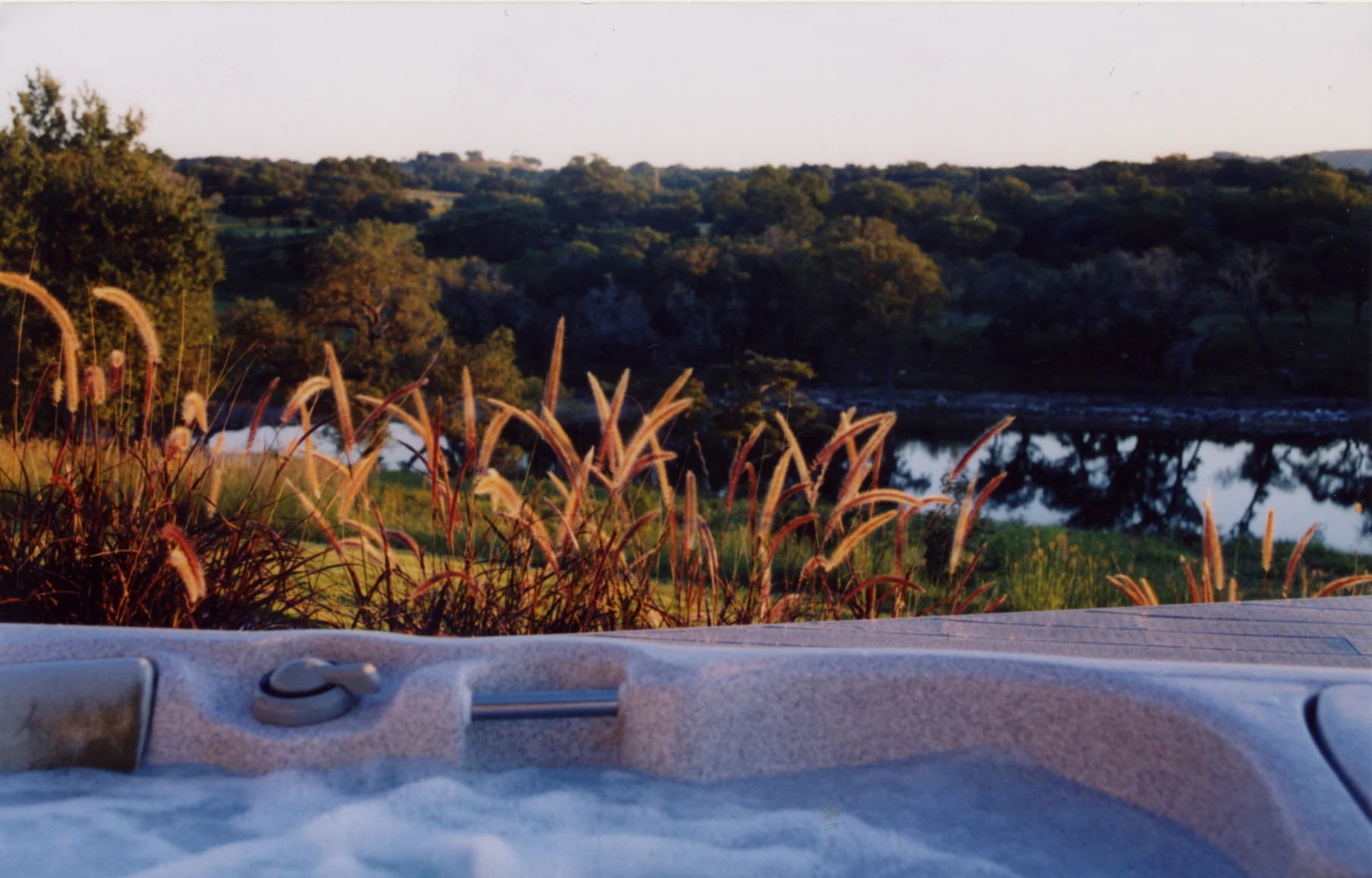 Enhance your romantic getaway with our exclusive packages, meticulously crafted to exceed your expectations. From surprise birthday celebrations adorned with festive decorations and champagne to anniversary experiences filled with wine, roses, and intimate dinners, our packages are designed to create unforgettable moments that celebrate your love and devotion.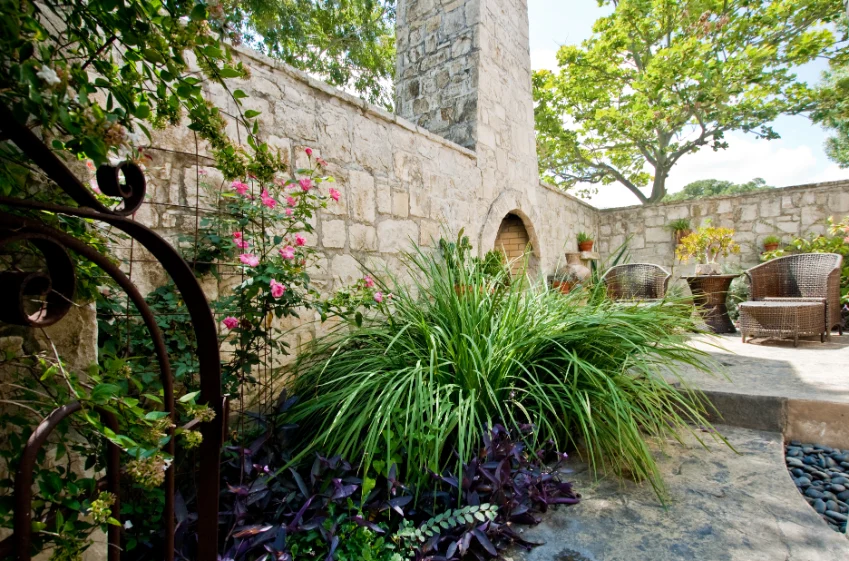 Surprise Birthday Celebration
Rate: $125
Includes room decorations, floral arrangements, birthday cake with candles, wine/champagne, a gift surprise, and a birthday card.
Anniversary Celebration Package:
Rate: $265 per person
Includes wine/champagne, roses or another floral arrangement, two Paniolo robes, in-room dinner for two, and a gift.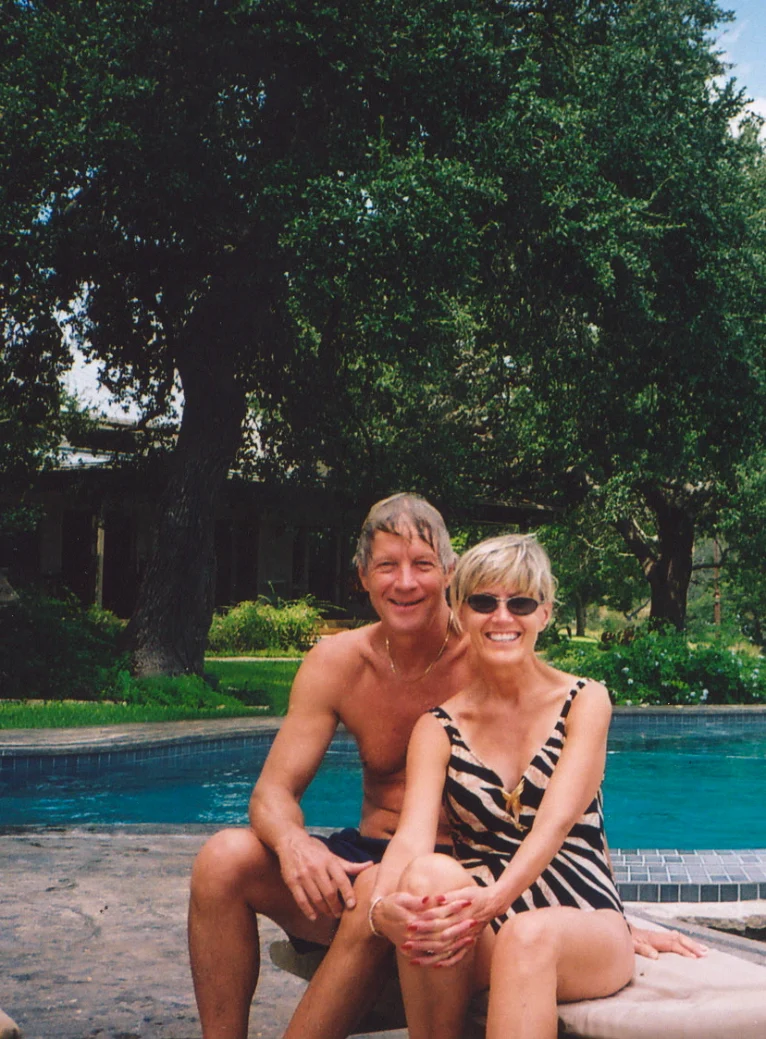 Romantic Getaway in the Texas Hill Country Package:
Rate: $265
Includes two 60-minute therapeutic massages, champagne/wine, and an assorted cheese platter.
Elopement Packages
For those seeking an intimate wedding or elopement, our enchanting venue provides a picturesque setting for your special day. Exchange vows amidst our lush gardens, surrounded by the beauty of nature and the warm embrace of your closest loved ones. With personalized touches and a dedicated team of professionals, we'll ensure your wedding day is a seamless and magical experience.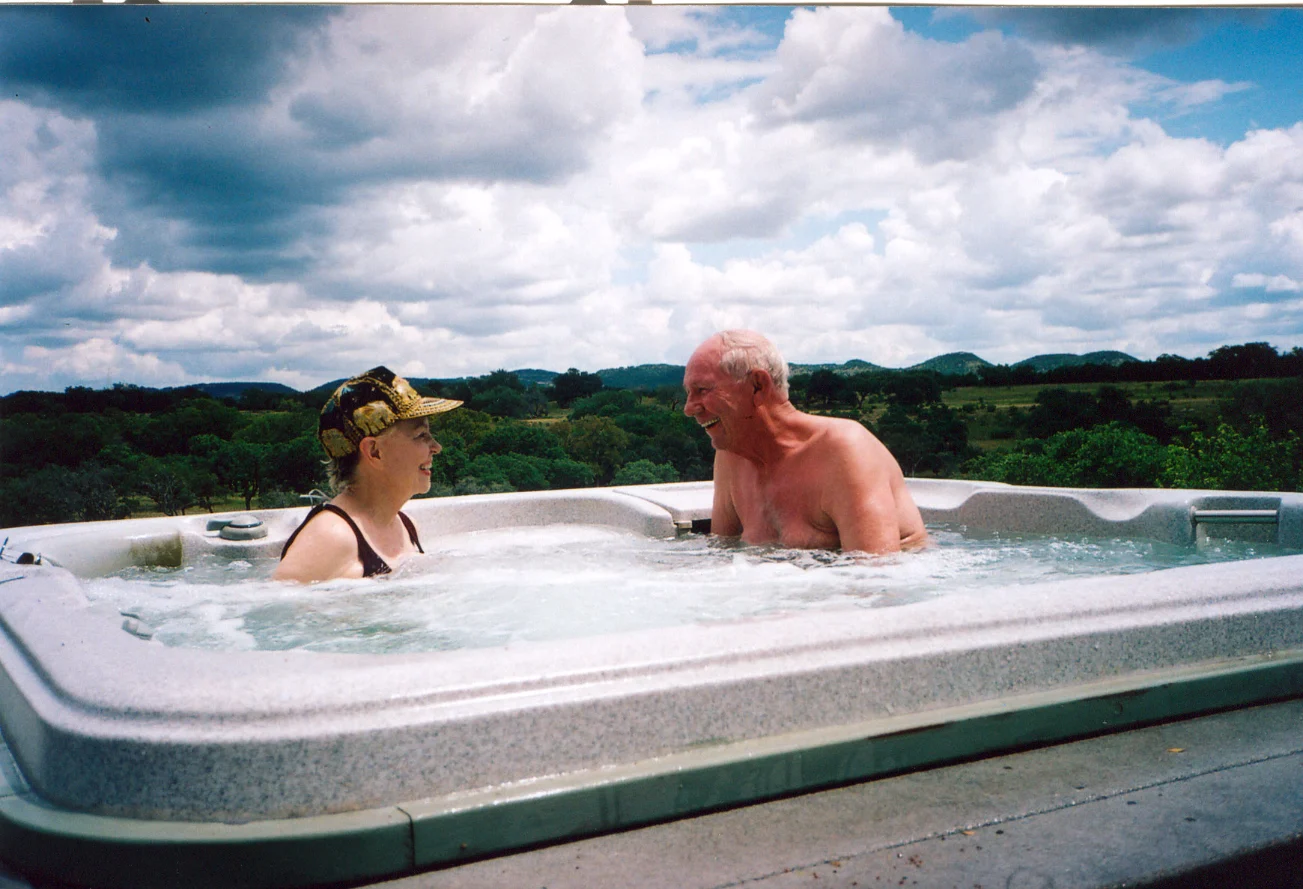 Lovers Only
Garden Venue
Bride's bouquet and groom's boutonniere
Wedding cake
Bottle of champagne
Two therapeutic massages
Overnight stay in one of the cottages
In-room candlelight dinner with wine service
Breakfast
Officiant
Rates: Sunday through Thursday One Night Package: $1,960; Friday and Saturday Two Night Package: $2,850; Add guests at $30 per person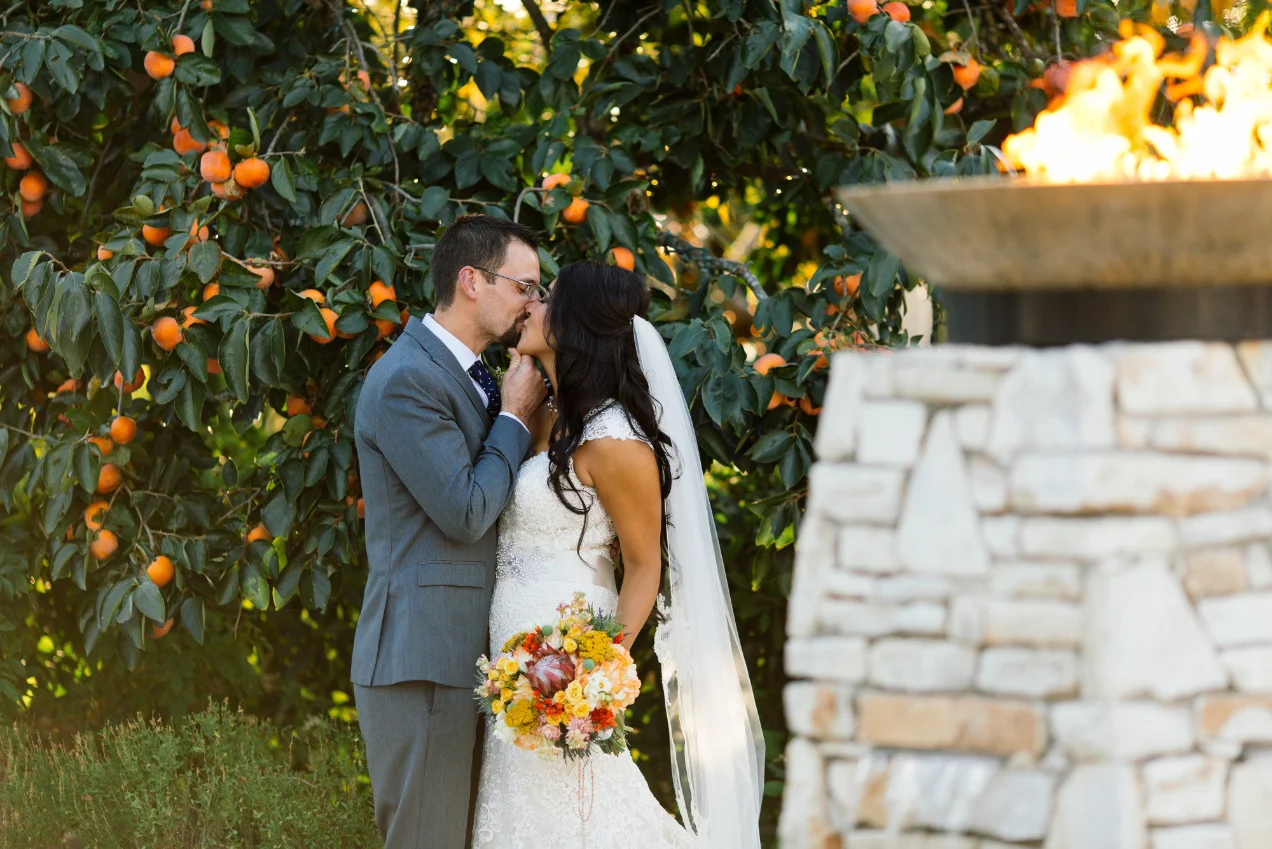 Sweetest Nuptials
Garden Venue
Bride's bouquet and groom's boutonniere
Champagne toasts
Non-alcoholic beverages
Wedding cake
Variety of appetizers
Buffet table linens, silver serving pieces, and floral arrangement
Surround sound system
Officiant
Rates: 15 Guests – $2,675; Additional guests – $30 per person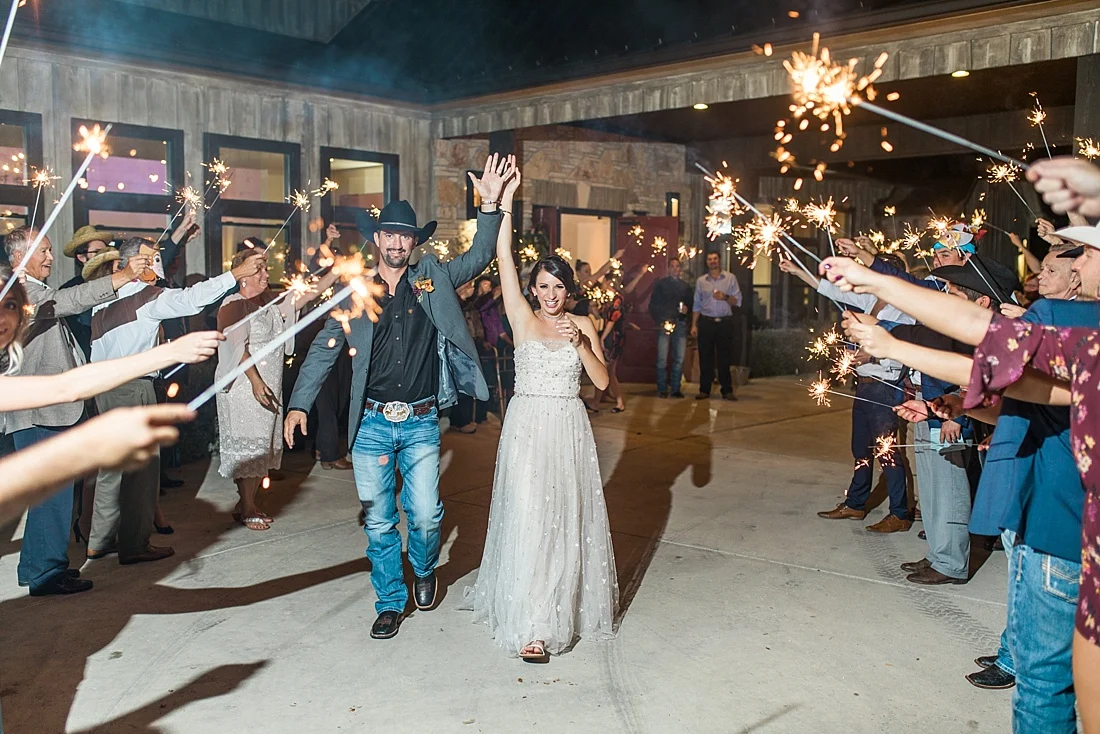 Escape to Paniolo Ranch, where romance blossoms and dreams come alive. Let us be your sanctuary of love, where every detail is carefully curated to ignite the flames of passion and create cherished memories. Immerse yourselves in the beauty of the Texas Hill Country, and let the enchantment of Paniolo Ranch sweep you off your feet. Your romantic escape awaits.
2. Lake Austin Spa Resort
Address: 1705 S Quinlan Park Rd, Austin, TX 78732
Welcome to the epitome of relaxation and wellness, the Lake Austin Spa Resort. Nestled on the serene hillside of its namesake lake, this all-inclusive retreat offers a haven of tranquility and rejuvenation. Recognized as a top choice by the Reader's Choice Awards for multiple consecutive years, it's no wonder that guests are drawn to this hidden gem.
Gorgeous Features and Architecture
You'll be captivated by the resort's enchanting beauty from the moment you arrive. Crafted with local stone, the architecture seamlessly blends into the natural landscape, setting the stage for a truly immersive experience. As you wander the grounds, you'll encounter a diverse array of guests, predominantly women seeking wellness and renewal. Picture mothers and daughters, bachelorette groups, and even corporate executives strolling gracefully in their robes, radiating fresh and vibrant energy.
Accommodations
Prepare to be enchanted by the resort's thoughtfully designed rooms. The Luxury Lakeview accommodations exude a charming cottage feel, complete with a private covered back patio that invites you to bask in breathtaking views of the glistening water. Soft hues of blue or yellow adorn the walls, while the headboards boast a delightful wildflower pattern. Every detail, from the artwork mirroring the Austin landscape to the ultra-comfortable bed with its heavenly down comforter, has been meticulously chosen to ensure your deepest, most restorative sleep.
Wellness
Indulge your senses in the bathroom, where lavender-scented products from the resort's exclusive line envelop you in a soothing embrace. These same luxurious products are used in the spa treatments, further enhancing your wellness journey.
Holistic Menus and Activities
But it's not just the accommodations that set this retreat apart; the holistic approach to well-being permeates every aspect of your stay. Delight in the delectable room service menus, thoughtfully crafted to highlight ingredients sourced from the resort's own gardens. Each dish comes with detailed nutritional information, allowing you to savor every bite guilt-free. And the staff? They're the true champions here. Let's not forget Paul, the incredible yoga teacher, whose innate ability to create a welcoming environment for practitioners of all levels is nothing short of remarkable.
Unique Pool Setting
As you explore the resort's offerings, you'll discover a pool housed within a charming barn—a sight that will take your breath away. The spa treatments, true works of art, utilize organic products grown on the resort's grounds. Picture yourself experiencing a revitalizing facial scrub infused with the essence of wildflowers and organic honey, all in a serene semi-open setting.
Conveniently Close to Austin
While the resort may be a short 30-minute drive from downtown Austin, it's intentionally designed as a sanctuary, a blissful escape from the bustling city. Let the gentle sway of the hammocks, the serenity of the nature trails, and the thrill of water sports transport you to a world of pure relaxation. Take part in cooking classes or immerse yourself in astrologer-led stargazing sessions, adding unique and memorable moments to your stay. And the best part? Your room rates cover all meals, including a delightful mid-afternoon snack, ensuring you'll never have to worry about a thing.
From the exceptional spa treatments to the nourishing cuisine and the awe-inspiring natural setting, every element harmoniously weaves together to create an unforgettable experience. Indulge your senses, revitalize your spirit, and surrender to the beauty of this haven of well-being. Your blissful escape awaits.
3. Lakeway Resort & Spa at Lake Travis
Address: 101 Lakeway Dr, Lakeway, TX 78734
Escape to the lakeside paradise of Lakeway Resort and Spa, nestled along the picturesque shores of Lake Travis in the breathtaking Texas Hill Country. Just a short 20-mile journey from downtown Austin, this enchanting retreat offers a tranquil oasis where you can unwind and reconnect with nature. With the Lakeway Marina right at your doorstep, the allure of the water is never far away.
Check-in and Check-out
Check-in time is at 4 pm, granting you ample time to settle in and immerse yourself in the serenity of the surroundings. When it's time to bid farewell, check-out is at 11 am, allowing you to savor those last precious moments in this idyllic retreat.
Accommodations
Accommodations at Lakeway Resort and Spa cater to every preference. Choose from the inviting guest rooms, ranging from the Double Queen, King, or Executive King configurations, each offering 350 square feet of comfort. The Executive King room features a king bed and a sleeper sofa, perfect for families seeking additional space. Whether you desire a breathtaking lake view, a private balcony, ADA-compliant amenities, or the option of a "Pure Wellness" room with advanced allergen-reducing technology, the resort ensures your needs are met.
The resort offers two impressive suite options for those seeking more space and luxury. The Mansfield Suite boasts 1,144 square feet of indulgence, complete with a living room, sleeper sofa, dining area, extended balcony, wet bar, and a second bathroom. The LBJ Suite spans 968 square feet and features a kitchenette, living room, dining area, and a balcony that stretches the length of the suite. Additionally, you have the option to book an adjoining non-lake view King room, providing flexibility for larger families or groups.
Amenities
Lakeway Resort and Spa ensures your comfort and convenience with a range of amenities. Each room comes equipped with a coffee maker, a hairdryer, and complimentary high-speed internet, so you can stay connected and refreshed throughout your stay.
Pools and Recreation
Make a splash in the resort's inviting pools and lazy rivers, offering endless hours of fun and relaxation. The three outdoor pools include an adult pool with a tiered infinity design and a swim-up bar, providing a serene retreat for guests aged 18 and above. Families will delight in the family pool, featuring a splash pad, slide, and water features, offering endless entertainment for children. The courtyard pool is another family-friendly option, complete with a volleyball net for those seeking some friendly competition. Relax on the comfortable loungers with umbrellas, soaking up the Texas sunshine and creating unforgettable memories with loved ones.
Activities
Engage in a variety of activities during your stay at Lakeway Resort and Spa. Indulge in fireside s'mores, a cherished nightly tradition from 7-8 pm, perfect for cozying up with loved ones and indulging in a sweet treat. Gather around the nightly fire pit, available from sunset to 11 pm, creating unforgettable moments under the starry Texas sky. Keep up your fitness routine at the 24/7 fitness center, ensuring you stay active and energized during your getaway. Join a yoga session on Saturday mornings from 8-9 am, allowing you to find inner peace and harmony amidst the natural beauty of the surroundings.
The resort offers the Kids Zone, a dedicated childcare and play area for families with young children. Children must be potty-trained and at least 5 years old to be left for childcare services. The Kids Zone offers a range of activities, including a bouncy house, arts and crafts, ping pong, air hockey, foosball, basketball arcade games, and a mini putt golf course, ensuring endless entertainment for young guests.
Golf
Several golf courses are located nearby for golf enthusiasts, including Falconhead Golf Club, Lakeway Country Club, Live Oak Golf Course, and Yaupon Golf Course. Whether you're a seasoned golfer or a novice looking to tee off amidst stunning natural beauty, these courses offer an exceptional golfing experience.
The Spa
Indulge in the ultimate relaxation at The Spa at Lakeway Resort and Spa. Treat yourself to a rejuvenating massage, including options for couples and prenatal treatments. Pamper your skin with luxurious facials or indulge in body scrubs and wraps. Nail services are also available, allowing you to perfect your look from head to toe. For the ultimate spa experience, consider the "Spa Journey," a comprehensive package that combines multiple treatments into a blissful 4.5-hour experience. Spa guests can also enjoy the dry sauna, spa terrace, and separate men's and women's lounges, ensuring a tranquil ambiance throughout your visit. Services can even be enjoyed in the comfort of your own room for an additional fee. It's recommended to call ahead of your stay to confirm the spa's availability.
Dining
Savor a delectable dining experience at the resort's restaurants. TR Restaurant Bar and Lounge offer American cuisine with seasonal menu items, all while providing breathtaking views of Lake Travis. Whether you're craving a hearty breakfast, a light lunch, or a delicious dinner, TR Restaurant has a diverse menu featuring soups, salads, sandwiches, pizza, pasta, and steak. The Back Porch Lobby Bar is the perfect spot to unwind, serving a selection of drinks, including beer, wine, and cocktails. The Back Porch Lobby Bar also offers a grab-and-go breakfast bar on weekends. Sensory Direct provides room service from TR Restaurant, making it convenient to enjoy a meal in the comfort of your own room. The Sunset Pool Bar and Grill offers a swim-up bar, poolside bar, and grill, providing a convenient spot for lunch and dinner daily. Indulge in delicious bites and refreshing drinks while lounging by the poolside.
Check the website for current rates and availability.
Lakeway Resort and Spa is a true gem in the heart of Texas Hill Country. With its luxurious accommodations, stunning natural surroundings, and a wealth of amenities and activities, it promises a memorable and rejuvenating retreat for guests of all ages.
Blair House Inn
Address: 100 W Spoke Hill Dr, Wimberley, TX 78676
Blair House Inn is a charming bed and breakfast located in the picturesque village of Wimberley, nestled in the Texas Hill Country. Renowned for its gracious hospitality and attentive service, Blair House Inn offers the perfect setting for a romantic getaway in the beautiful region of Texas Wine Country.
Accommodations
Accommodations at Blair House Inn include eight artfully appointed guest rooms, each offering top-notch amenities. Some rooms and suites feature whirlpool tubs and romantic fireplaces, creating a cozy and intimate atmosphere for couples. For those seeking a more private retreat, the inn also offers five luxury cottages with private entrances, price decks, and stunning views of the Texas Hill Country.
Guests can indulge in a range of spa treatments at the Wimberley Day Spa, located on-site.
Spa Services:
Massage Therapy: Guests can enjoy a variety of massage treatments, including Swedish massage, deep tissue massage, hot stone massage, aromatherapy massage, and couples massage.
Facial Treatments: The spa offers facial treatments tailored to individual skin needs, such as deep cleansing facials, anti-aging facials, hydrating facials, and exfoliating facials.
Body Treatments: Guests can indulge in luxurious body treatments like body wraps, body scrubs, and detoxifying mud treatments, which help rejuvenate the skin and promote relaxation.
Hand and Foot Treatments: The spa provides services such as manicures, pedicures, and paraffin hand and foot treatments to pamper and beautify guests' hands and feet.
Spa Packages: Blair House Inn offers spa packages that combine multiple treatments for a comprehensive spa experience. These packages may include a combination of massages, facials, body wraps, and other services.
Other Amenities and Activities:
Outdoor Pool: The inn features a seasonal outdoor pool where guests can relax, swim, and soak up the sun.
Hot Tub: Guests can unwind in the outdoor hot tub, offering a soothing experience surrounded by nature.
Nature Trails: The property has scenic nature trails, allowing guests to take leisurely walks, enjoy the fresh air, and admire the natural beauty of the Texas Hill Country.
Wine Tastings: Blair House Inn organizes wine tastings where guests can sample a selection of fine wines and learn about the local wine culture.
Cooking Demonstrations: The inn occasionally hosts cooking demonstrations, where guests can watch professional chefs showcase their culinary skills and learn new recipes and techniques.
Yoga and Meditation: Depending on availability, yoga and meditation classes may be offered to guests, providing an opportunity for relaxation and inner peace.
To enhance the romantic getaway experience, Blair House Inn offers a selection of getaway packages. These packages can include sumptuous dining experiences, bouquets of roses, bottles of wine, and additional amenities, catering to special occasions such as anniversaries or romantic retreats.
Romantic Getaway Package: This package is designed for couples seeking a romantic retreat. It includes a two-night stay in a beautifully appointed guest room or luxury cottage. Upon arrival, guests are welcomed with a bouquet of roses and a bottle of wine. During their stay, they can enjoy a romantic couple's massage at the on-site Wimberley Day Spa. A sumptuous candlelit dinner for two is also included, featuring a gourmet menu prepared by the inn's talented chefs.
Anniversary Celebration Package: Perfect for celebrating anniversaries, this package offers a memorable experience for couples. It includes a three-night stay in a romantic suite or luxury cottage. Upon arrival, guests are greeted with a bottle of champagne and a personalized anniversary cake. They can indulge in a romantic couple's massage at the Wimberley Day Spa throughout their stay. The package also includes a private, candlelit dinner in a romantic setting, specially arranged to celebrate the occasion.
Monthly Spa Specials: Blair House Inn offers monthly spa specials, providing guests with discounted rates on select spa services. These specials may include various massage treatments, facials, body scrubs, or other rejuvenating treatments. Guests can take advantage of these offers to pamper themselves and enhance their relaxation experience during their stay.
Cooking School Retreat: Blair House Inn offers a three-day cooking class retreat for culinary enthusiasts. Participants can learn from professional chef instructors and explore a variety of cuisines with a local twist. The retreat includes hands-on cooking classes, where guests can learn new culinary techniques and create delicious meals. A portfolio containing recipes and tips from the chef instructor is provided to each student. Accommodation in a cozy guest room or luxury cottage is included in the package.
Blair House Inn is proud to be a Select Registry member, representing a collection of independent, boutique properties that prioritize personalized service, quality, authenticity, and community. The inn has passed the most comprehensive quality inspection in the industry, ensuring a high standard of excellence for guests.
Magnolia House Bed & Breakfast
101 E Hackberry Street Fredericksburg, Texas 78624
Phone: 830-997-0306
The Magnolia House Bed and Breakfast in Fredericksburg, TX, offers five guest rooms to choose from, providing a range of options for a romantic getaway or a fun weekend vacation with family or friends. The rooms and suites are meticulously maintained and well-appointed, with high-quality linens, fluffy towels, signature toiletries, and luxurious spa robes. Each room is furnished with ultimate comfort in mind.
Here is an overview of the accommodations at the Magnolia House Bed and Breakfast:
Suites:
Magnolia Suite: Rates range from $200 to $235. This romantic suite is perfect for honeymoons, anniversaries, or a special romantic getaway. It is located on the ground floor and features a large sitting area and a private entrance. The suite also offers a covered porch for relaxation.
Bluebonnet Suite: Rates range from $200 to $235. This secluded and tranquil suite is tucked away from the other guest rooms. It is located on the ground level and accessed through a private entrance. The suite provides a peaceful retreat with soothing sounds and a serene atmosphere.
Guest Rooms:
American Beauty Room: Rates range from $175 to $205. This luxurious and inviting upstairs room is ideal for couples seeking a romantic getaway or relaxation after a busy week. It features a king-size bed and ornates "spider back" furnishings.
Lilli Marleen Room: Rates range from $175 to $205. This grand room offers comfortable elegance and is the original master bedroom of the house. It is located on the ground floor and overlooks the koi pond and waterfall. The room features a romantic king-size iron bed and a Bombe chest.
Peach Blossom Room: Rates range from $160 to $175. This cozy and bright upstairs room is perfect for couples or solo travelers. It offers a queen-size bed overlooking the side yard and is adorned with antique furniture.
All rooms and suites at the Magnolia House provide amenities such as high-quality bedding and linens, fluffy towels, luxurious spa bathrobes, signature toiletries, hair dryer, iron/ironing board, cable TV with CD/DVD player, alarm clock with USB port, high-speed wireless internet, and central heating and air conditioning.
The suites have private entrances, while all rooms have their own private baths with tub and shower. Some rooms also feature antique soaking tubs for added relaxation. Additionally, the Magnolia House offers specials and packages for guests to enhance their stay:
Specials and Packages
Military Special: Active U.S. military personnel receive a 10% discount on any room rate.
Grape Creek Vineyards Experience: Guests can enjoy a behind-the-scenes tour of Grape Creek Vineyards, wine tasting, and dining at Stout's Trattoria. The package includes a bottle of Grape Creek wine, the "Taste & Tour" experience, and a dining certificate. The package price is an additional $150.00 plus tax to any room rate.
Champagne and Chocolates: Celebrate special occasions with a chilled bottle of Champagne and handmade chocolates from Chocolat. This package can be added to any room rate for $50.00 plus tax.
Capture the Romance: Perfect for honeymoons, anniversaries, birthdays, and romantic getaways, this package includes chilled Champagne or sparkling cider, handmade chocolates, and dining dollars for a restaurant of choice. The package price is an additional $125 plus tax to any room rate.
Wine and Dine Texas Style: This package allows guests to savor Texas Hill Country wines with a luxury wine tour and dine at the Cabernet Grill Texas Wine Country restaurant. The package includes a bottle of Texas wine, winery tour, snack, a $50 gift certificate for dinner, and an autographed cookbook. The package price is an additional $365 plus tax to any room rate.
The Magnolia House can also assist in making dinner reservations, scheduling spa treatments, or arranging winery tours for guests.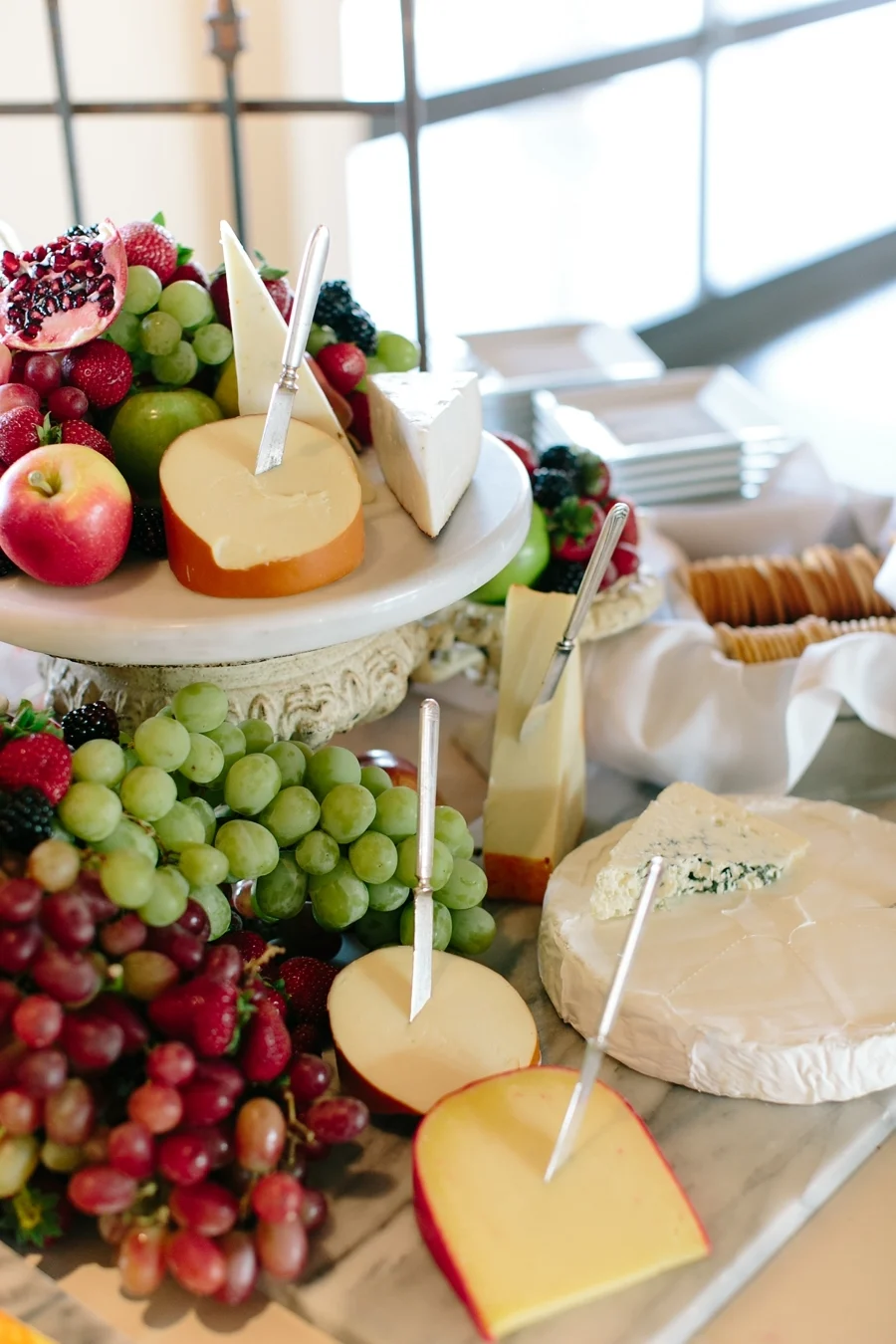 Where else should I search for romantic getaways in the Texas Hill Country?
| | |
| --- | --- |
| City/Town | Description |
| Austin | The vibrant capital city of Texas, known for its live music, cultural scene, and parks. |
| Fredericksburg | A charming German-inspired town with wineries, boutique shops, and romantic B&Bs. |
| San Antonio | Home to the famous River Walk, historic sites, and a blend of Texan and Mexican culture. |
| Wimberley | A picturesque town with art galleries, scenic drives, and the beautiful Blue Hole swimming area. |
| New Braunfels | Offers river tubing, German heritage, and the charming Gruene Historic District. |
| | Known for its local breweries, wineries, natural beauty, and the iconic Hamilton Pool. |
| Georgetown | A quaint town with Victorian architecture, a charming downtown square, and shopping. |
| Kerrville | Surrounded by the Guadalupe River, Kerrville is perfect for outdoor activities and stargazing. |
| Marble Falls | Offers scenic beauty, Lake Marble Falls, waterfalls, and opportunities for water sports. |
| Boerne | A historic town with unique shops, art galleries, and the scenic Cibolo Nature Center. |
| Johnson City | Home to the LBJ National Historical Park, wineries, and the tranquil Pedernales Falls State Park. |
| Burnet | Known as the "Bluebonnet Capital of Texas" and offers outdoor activities and a charming downtown. |
| Round Top | A small town famous for its antique shows, art galleries, and beautiful countryside. |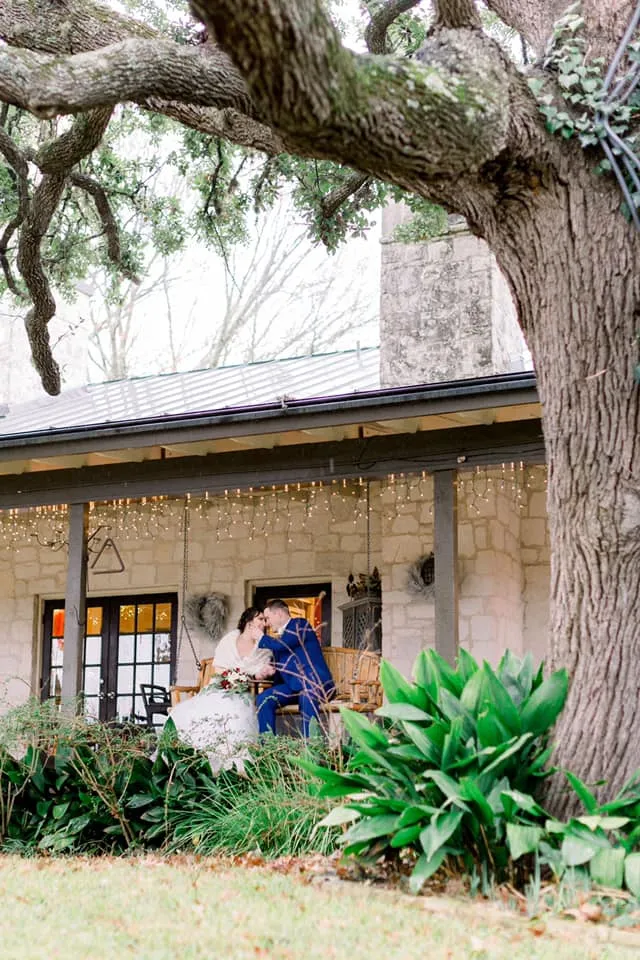 Good luck finding your perfect Hill Country romantic getaway!
If you're looking for the perfect romantic getaway in Texas Hill Country, there are a few things to keep in mind. First, research your options and find a location that suits your interests and preferences. Consider factors like proximity to attractions, dining options, and outdoor activities. Once you've chosen your location, pick the perfect type of accommodation. Whether you prefer luxury spa resorts, cozy B&Bs, or rustic cabins, the right lodging can make all the difference in creating a memorable experience. Finally, plan activities that will make your trip unforgettable. Go on a hike, take a cooking class, or enjoy a sip-and-paint experience. Whatever you choose, make sure it's something you and your partner will enjoy. By following these tips, you'll surely have a romantic Hill Country getaway that you'll cherish for years.