Explore enchanting wedding reception venues near me. Your search for the perfect wedding reception venue begins here, with a spotlight on the enchanting Paniolo Ranch in Boerne, Texas. But the journey doesn't end there. We'll guide you through discovering other exceptional wedding venues near you, providing invaluable insights to make your special day truly unforgettable.
Paniolo Ranch
Address: 1510 Ranch Rd 473, Boerne, TX 78006, United States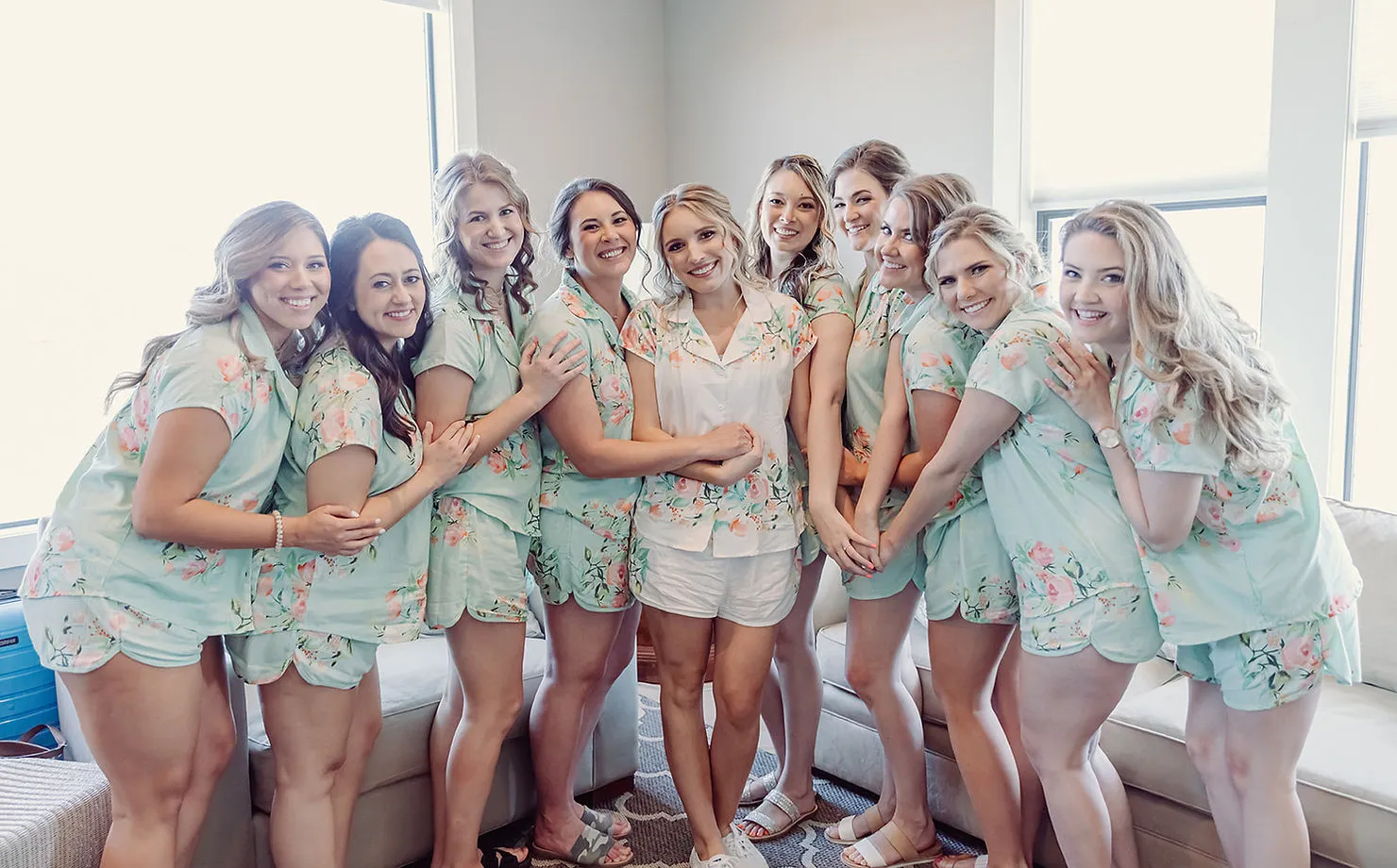 Discover Your Dream Destination Wedding at Paniolo Ranch
Situated amidst the picturesque Texas Hill Country, Paniolo Ranch stands as the epitome of rustic elegance, providing an idyllic backdrop for couples seeking the wedding of their dreams. Nestled within 100 acres of rolling hills and pristine forests, Paniolo Ranch isn't just a venue; it's an unforgettable overnight destination where romance, celebration, and tranquility intertwine.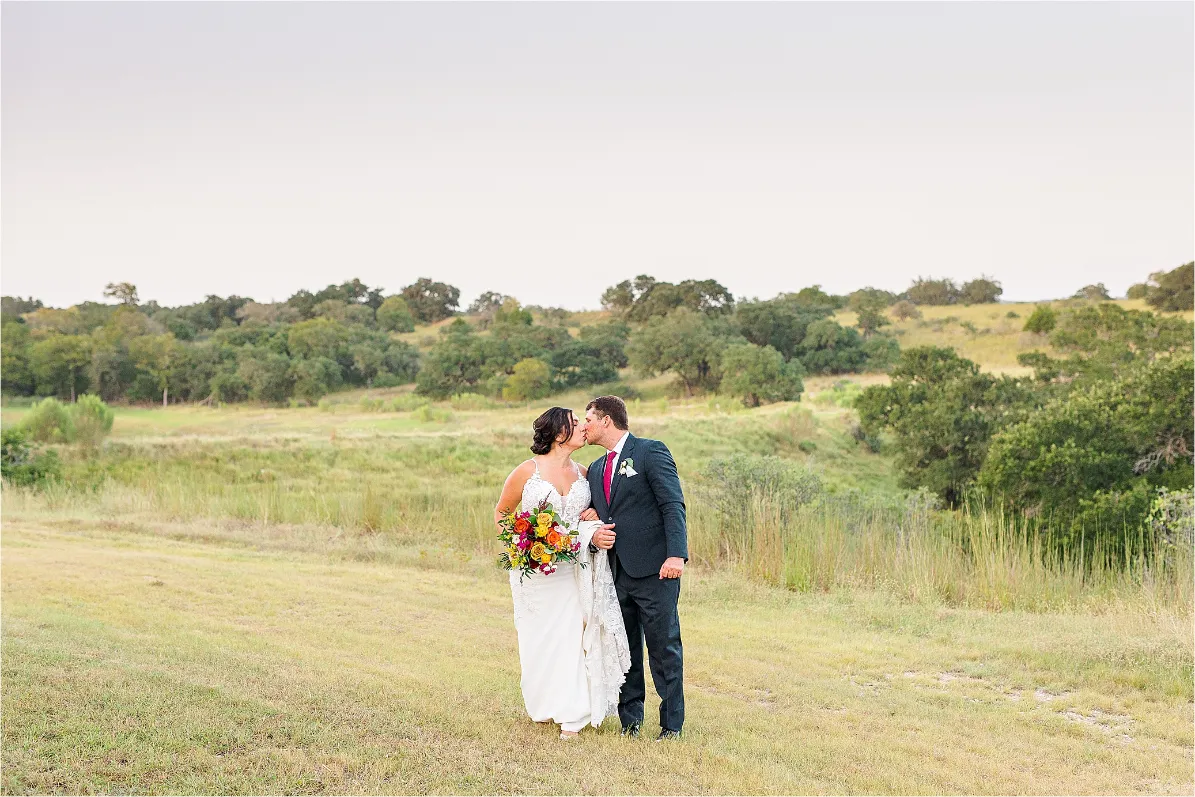 "The grounds of the sanctuary are simply beautiful with large shady trees, plants, green lush lawns, flowers, huge butterflies everywhere, dragonflies, chirping pretty birds, scenic views of the hills. The buildings/lodging and facilities were unique, well-kept, and had so much charm and character. Judy, the caretaker, was an absolute SUPERWOMAN! She was great!!"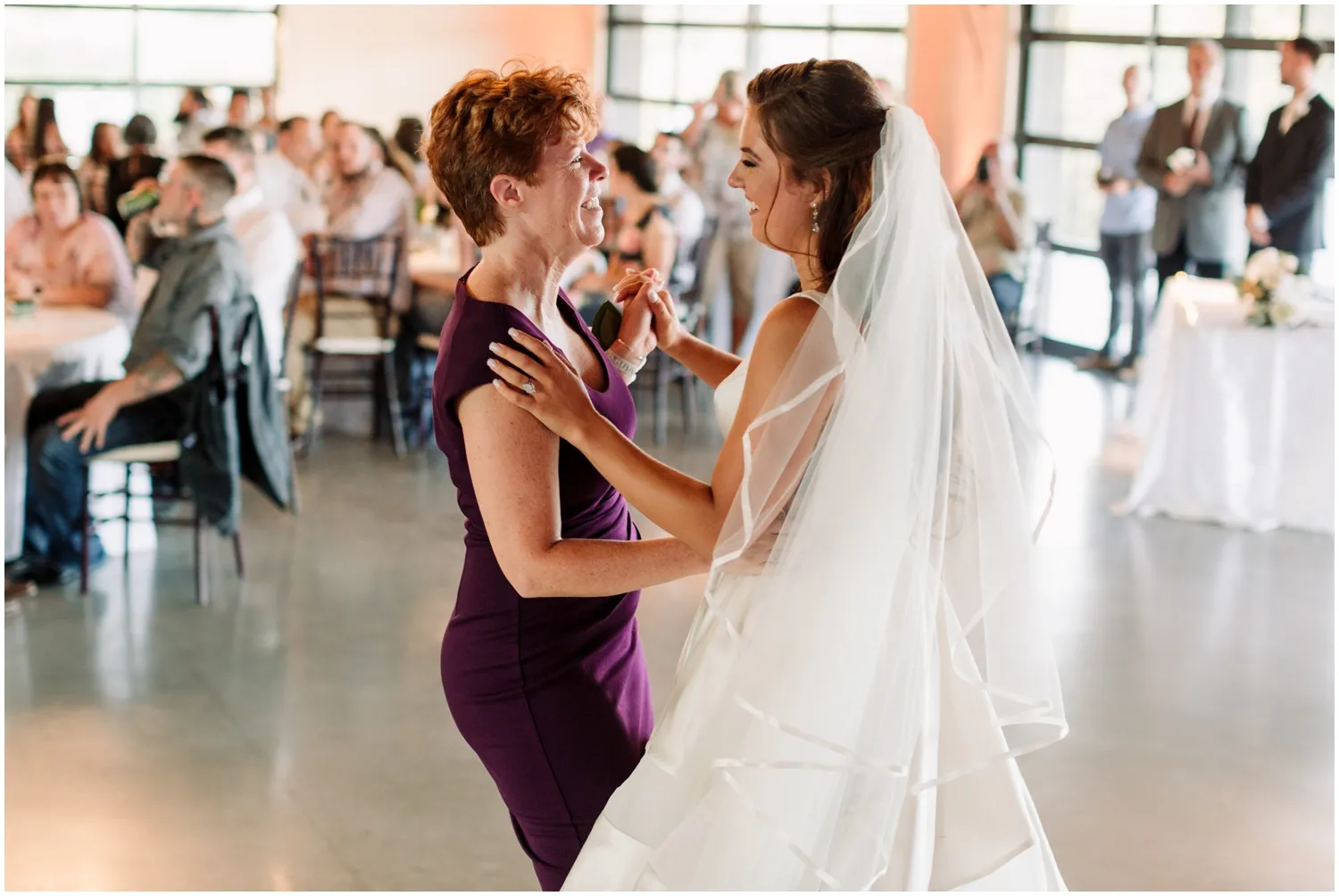 All-Inclusive Wedding Packages
Eat, Sleep, and Be Married
Perfect for intimate gatherings of up to 34 guests.
Five charming B&B accommodations, accommodating up to 26 guests.
Your wedding day begins with a delightful continental breakfast and optional spa treatments.
Ceremony, cocktail hour, photos, dinner, and reception – all within the serene embrace of our ranch.
Bid farewell to your unforgettable wedding weekend with a family brunch.
Inclusions: B&B accommodations, garden venue ceremony, floral arrangements, a delectable dinner for 26, a stunning wedding cake, seating for over 34 guests, and the convenience of officiant, bartender, and waitstaff.
Pricing: $7,900 for up to 26 guests, with the option to add additional guests at $40 per person.
"When I say our wedding at Paniolo Ranch could not have been more perfect, I mean it! The package we picked was the all inclusive Eat, Sleep & Be Married. It provided us the opportunity to share our special day with 26 of our closet loved ones. The package included rooms, which are actually spacious houses/suites found throughout the beautifully landscaped ranch. It also included great amenities and breakfast for the two days we were there, yes, it was delicious! Wedding coordinating was also provided by Judy. She is amazing to work with and really helped reduce the stress of planning a wedding. Even when I had last minute changes to our plans, she was flexible and executed the vision I had for our wedding perfectly."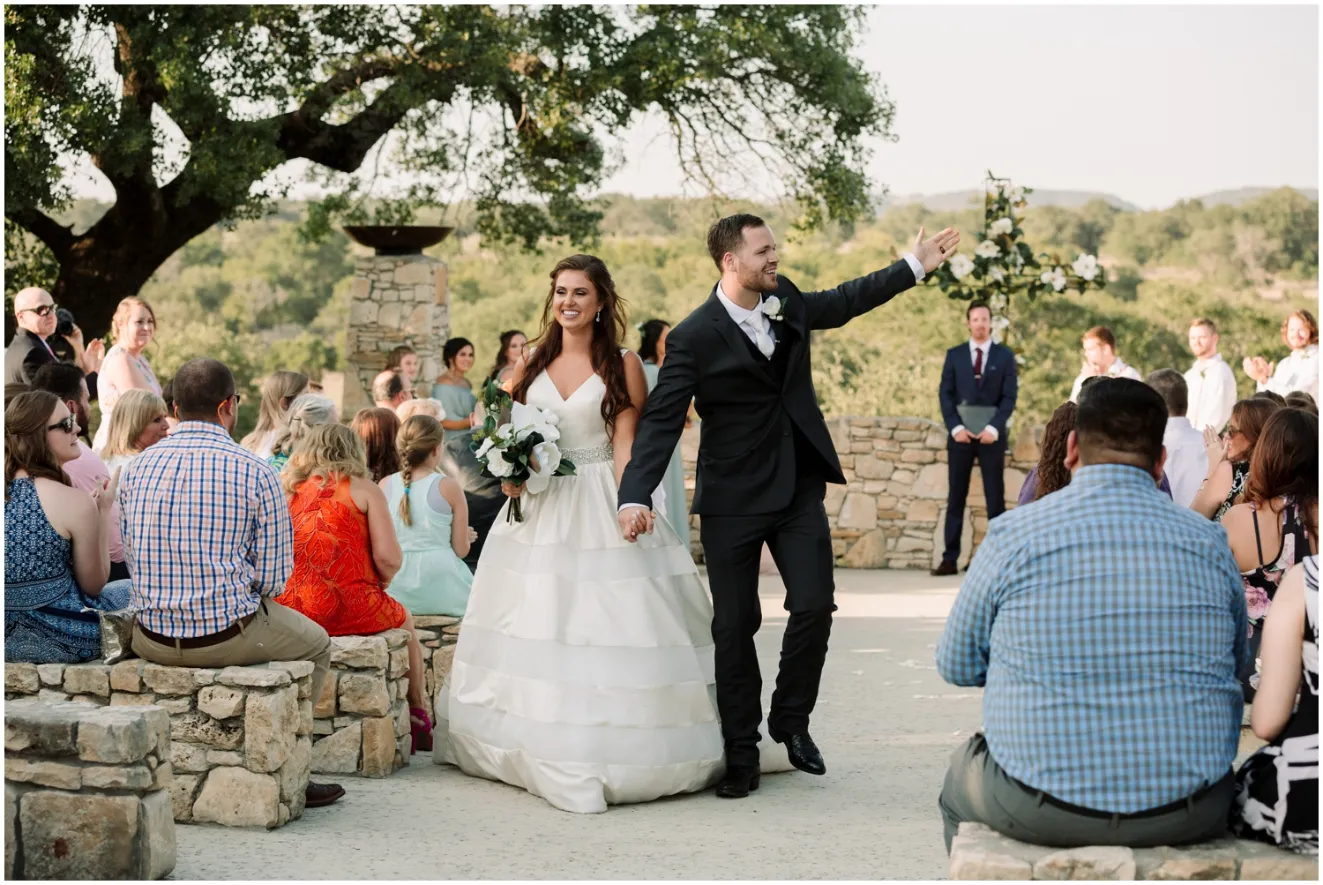 Bells & Banquets
Designed for intimate celebrations with up to 70 cherished guests.
A comprehensive package encompassing both your ceremony and reception.
Your customizable menu includes appetizers, garden-fresh salads, a choice of sumptuous meats, delectable sides, and more.
Our all-inclusive package incorporates: an outdoor ceremony site, an inviting indoor reception hall, a delightful buffet dinner, and captivating wedding cakes. We also provide beautifully arranged floral centerpieces, bridal bouquets and boutonnières, dressing rooms, and the expert guidance of a dedicated day-of-coordinator.
Pricing: $13,500 for up to 70 guests, with the flexibility to accommodate additional guests in groups of 10.
"Paniolo Ranch is beautiful outdoor venue that can accommodate small to large weddings. We selected the all inclusive package and let Ms. Judy, Hunter and the Paniolo family take care of us on our wedding day. Judy also is able to provide day of coordination which allows for a smoother day and less stress for everyone. Judy was able to also complete my wedding cake, center pieces, my bouquet and Eric's boutonniere, tables, lines, chairs and a buffet style dinner which was very yummy! We opted to select our own officiant but one can be provided as well as security and bartender. We really enjoyed also being able to stay on site alongside our wedding party. The bridal suite is also very lovely to stay in as well and spacious to allow for hair and makeup to be done."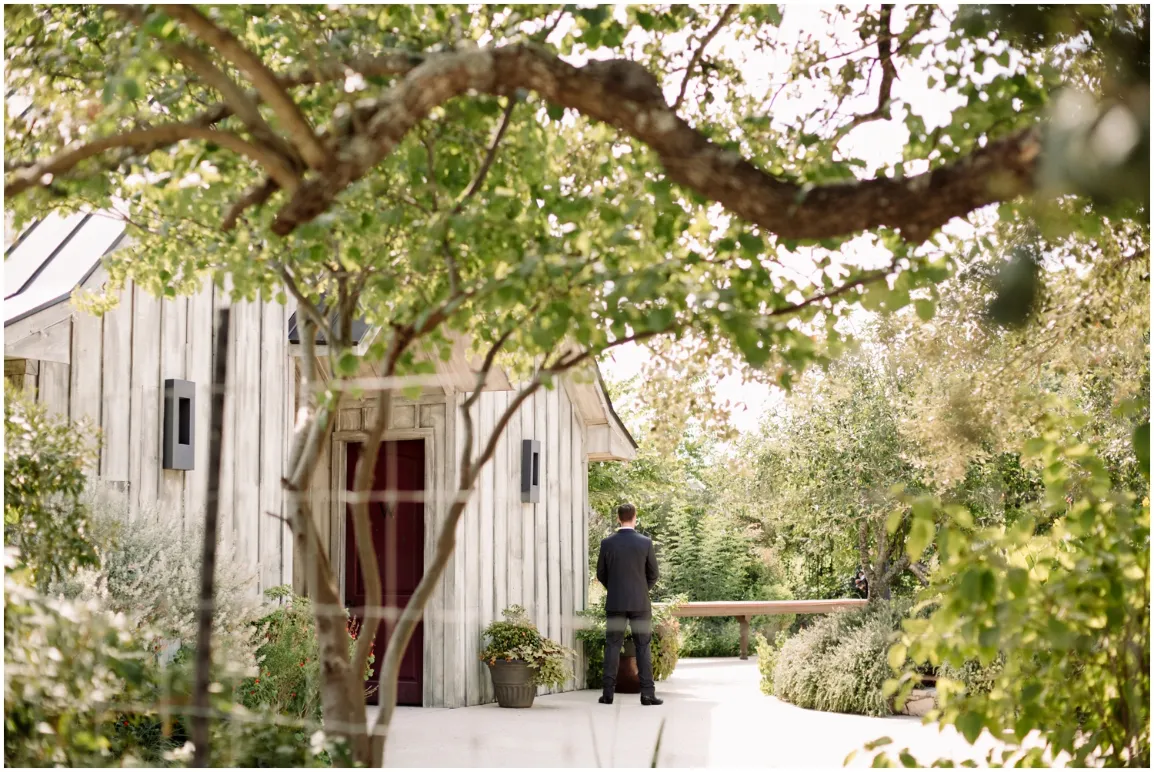 Elopement Packages
Paniolo Ranch was such an amazing place for our elopement! Judy was on top of things and an absolute angel to work with. The Pineapple house we stayed in was so cozy and inviting and our food was incredible (Judy is a great cook). If you're looking to elope this is the place! Such a beautiful experience!"
Lovers Only
For couples seeking an intimate and romantic elopement.
Choose your dream backdrop from our meticulously landscaped settings.
The package comprises an officiant, bridal bouquet and groom's boutonniere, champagne, cake, a romantic candlelight dinner, and breakfast.
Pricing: A one-night package at $2,150 or a two-night package at $2,450.
"We went with the Lovers Only package and had several add-ons which were incorporated into our celebration. This was truly the most wonderful day of my life! Judy was sweet, amazing, supportive and instrumental, always making sure everything was going well, keeping us on time throughout the evening. Our package came with a 4 course dinner that was cooked to perfection and It was ABSOLUTELY DELICIOUS!!! The grounds were beautiful and dreamy, with lush, green grass and flowers, with dancing butterflies and dragonflies. The vine tunnel is a beautiful and a magical setting. I can't imagine a more beautiful and magical place to marry my true love and man of my dreams. Judy and Paniolo Ranch truly made our wedding a dream come true and far exceeded our expectations 10/10."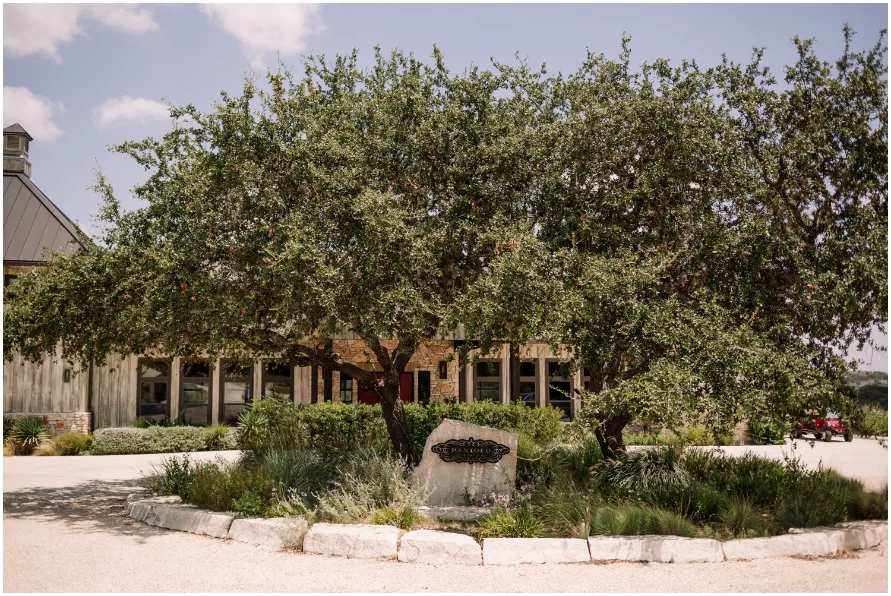 Sweetest Nuptials
Designed for couples with busy schedules.
This all-inclusive package takes care of every detail to make your day stress-free.
Say your "I do's" against the backdrop of Mother Nature's finest work.
The package includes a champagne toast, an exquisite wedding cake, an array of delightful appetizers and pastries, imported and domestic cheese, and fresh fruit to please your guests.
Pricing: $2,975 for up to 15 guests, with an option to add more guests at $40 per person.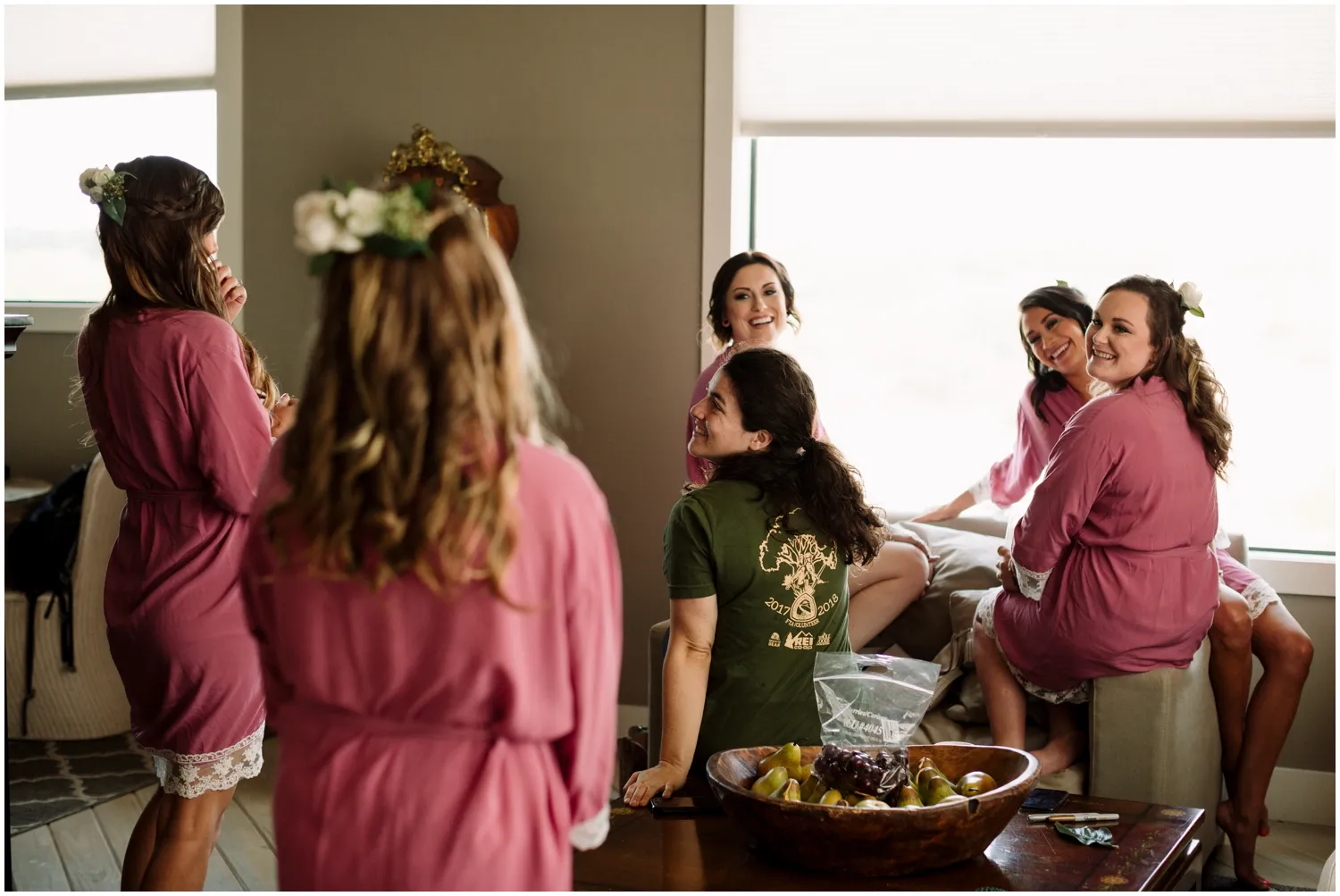 Venue-Only Package
Rental Hours: 10 AM to 12 Midnight (5 hours of event time within the rental period).
Perfect for guest lists of 100 or more.
Exquisite outdoor stone altar ceremony site overlooking a serene lake and breathtaking hills.
An elegant indoor reception hall opening up to a spacious patio with magnificent views.
Included: 60″ round tables, Chiavari chairs for up to 260 guests, dressing rooms for the bride and groom, theatrical and event lighting, catering kitchen, ice machine, projector and screen, parking, two-hour engagement photo session, surround sound and PA system, and a dedicated manager on duty.
Pricing: Competitive rates are available based on the season and day of the week.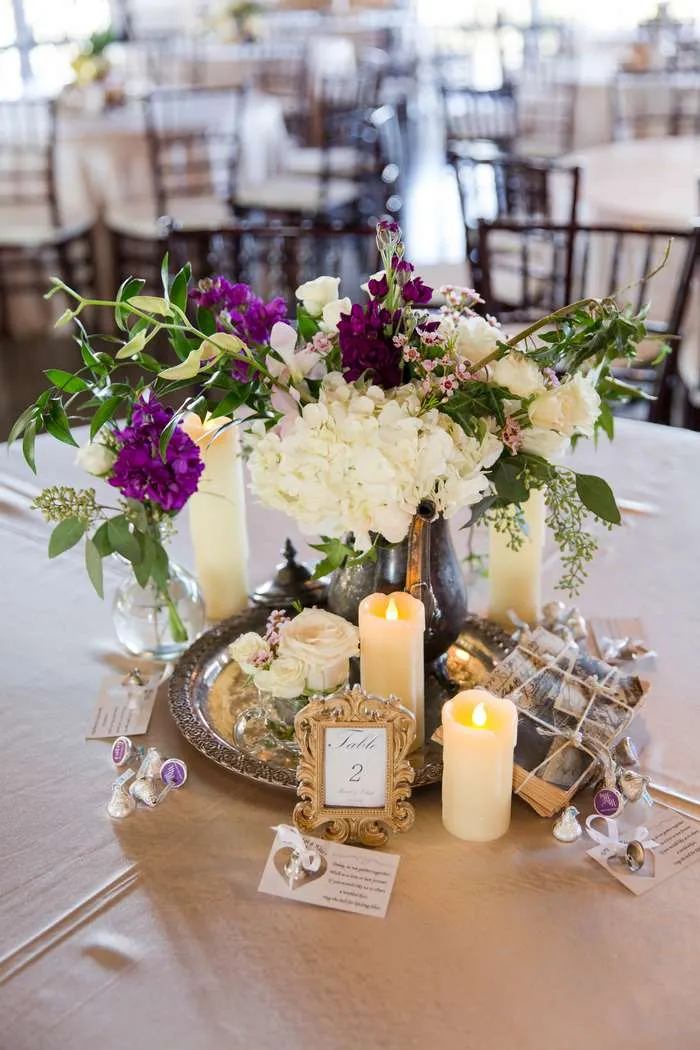 Rehearsal Dinner Package
Your guests can stay overnight on the ranch, enjoying the convenience of our five cozy B&B accommodations.
A delightful rehearsal dinner is hosted at the Main House the evening of check-in.
On the morning following the wedding, Paniolo Ranch treats you to a buffet-style brunch to celebrate your newlywed status.
Pricing: $5,400.
"We had the rehearsal dinner the night before & everything was perfect & tasty. I felt like a favorite guest even at my own event! Hunter made the planning process so easy & was always available for any questions we had."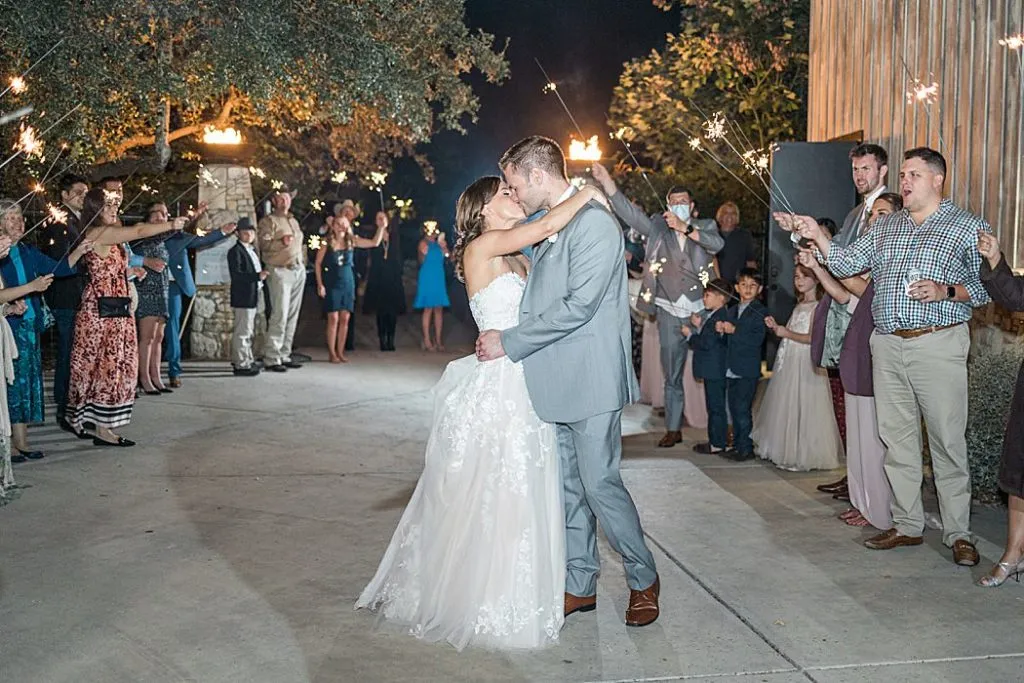 Unwind and Pamper
Indulge in relaxation and rejuvenation with our massage services, set against the breathtaking backdrop of the Texas Hill Country. Our expert staff ensures you receive the utmost care and attention. Choose from therapeutic massage, hot stone massage, or a soothing scalp massage to make your stay at Paniolo Ranch even more unforgettable.
Paniolo Ranch is more than a venue; it's a sanctuary, a dream destination for couples coming from San Antonio, Houston, Austin, and beyond. Plan your wedding getaway today and experience the magic of Paniolo Ranch.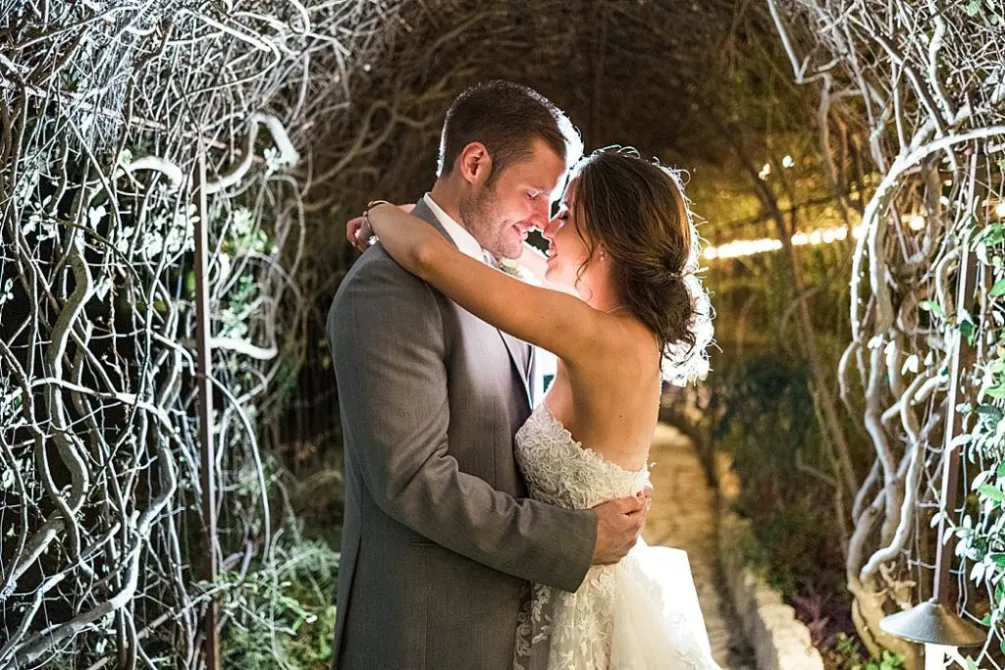 Elevating Your Paniolo Ranch Wedding Experience in Boerne, Texas
Your wedding day at Paniolo Ranch in Boerne, Texas, is a perfect opportunity to immerse your guests in the beauty of the region. Boerne and its surroundings boast a wealth of stunning landmarks and attractions that can enhance your wedding celebration. Here, we've highlighted some of the nearby points of interest that your guests can explore, adding depth and dimension to your special day.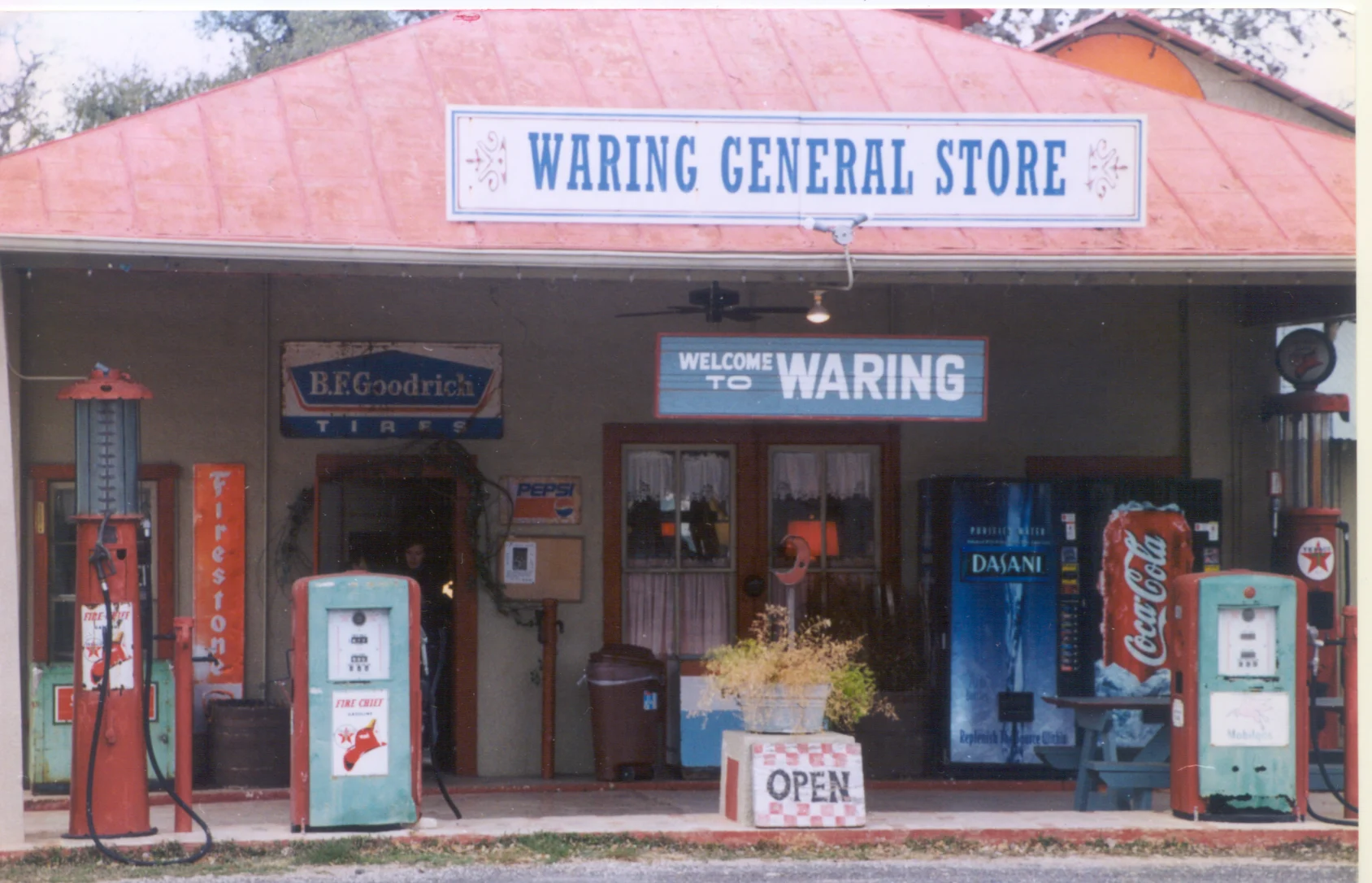 Downtown Boerne: Charming Exploration
Boerne's charming downtown area itself is a landmark worth exploring. It's teeming with boutique shops, art galleries, delightful restaurants, and a historic district. Your guests can take a leisurely stroll and soak in the local culture.
Cibolo Nature Center: A Haven for Nature Enthusiasts
Nature enthusiasts among your guests can find solace at the Cibolo Nature Center. This remarkable place offers hiking trails, wildlife viewing, and educational exhibits, all set within the serene embrace of nature. It's a perfect opportunity to escape into the great outdoors.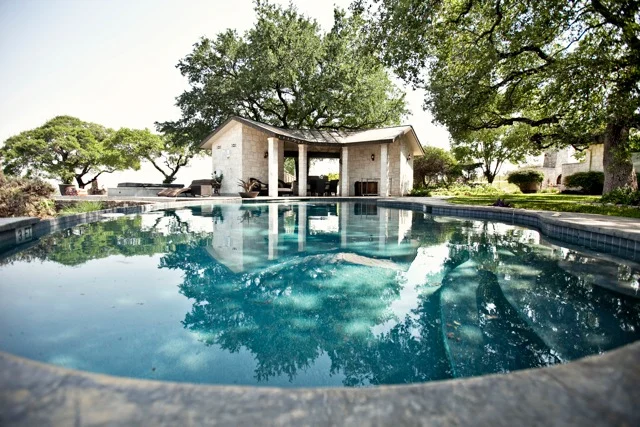 Enhance Your Wedding Reception: Finding the Perfect Venue
Paniolo Ranch is one of many venues, although we are a very special venue. If you're not looking in Texas or need to search elsewhere, keep reading!
Your wedding day, a momentous occasion filled with love and cherished memories, deserves a reception venue that perfectly complements your vision. Choosing the right setting for your celebration, including the event decor, is crucial to create the atmosphere you've always dreamed of.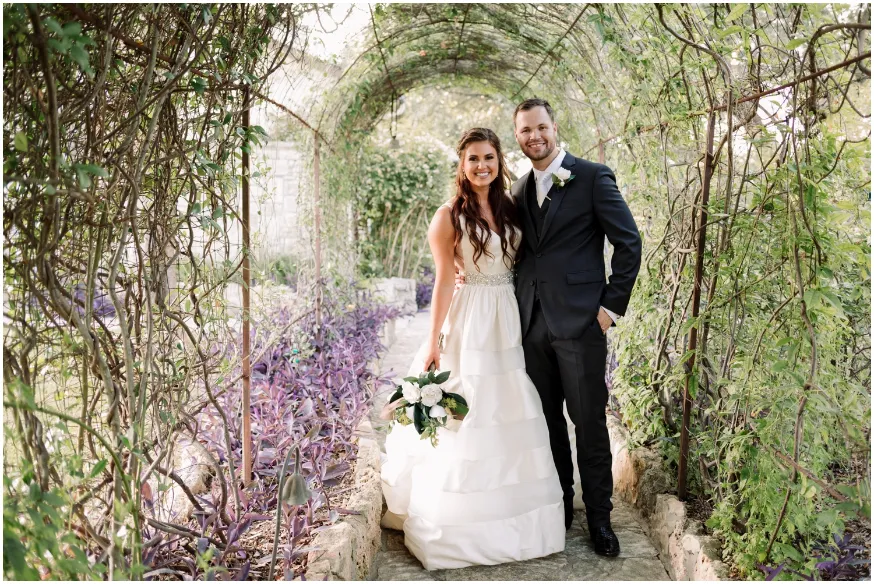 Whether you envision a romantic courtyard gathering, a rustic barn setting, a winery, a venue with historical architecture, a farm wedding venue, a greenhouse in Brooklyn (so specific!), a rooftop soirée with panoramic views, or a rustic orchard setting, there's a wealth of options available.
We'll delve into the world of wedding receptions and wedding showers, exploring various wedding spaces, locations, and the importance of selecting the perfect venue. Additionally, we'll discuss how the right event decor and vendors can elevate your wedding reception to a whole new level of elegance and beauty for your wedding photography.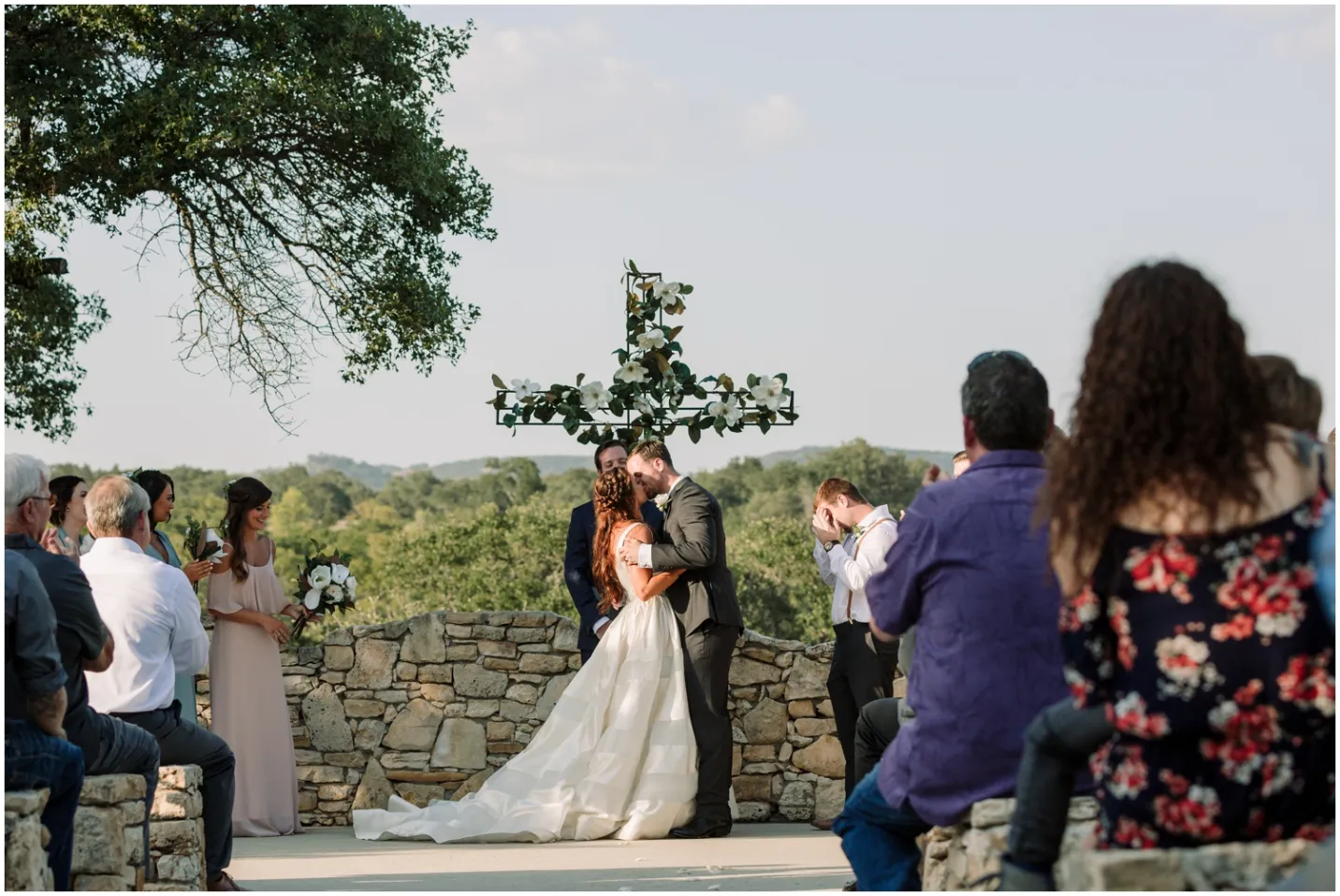 A Dreamy Courtyard Affair
Courtyard receptions have an inherent charm that adds a touch of intimacy to your celebration. Surrounded by lush greenery and bathed in natural light, courtyards provide an enchanting backdrop for your special day. The beauty of an open-air courtyard is that you can customize the space to suit your reception style, whether it's an elegant evening soiree or a casual, relaxed gathering.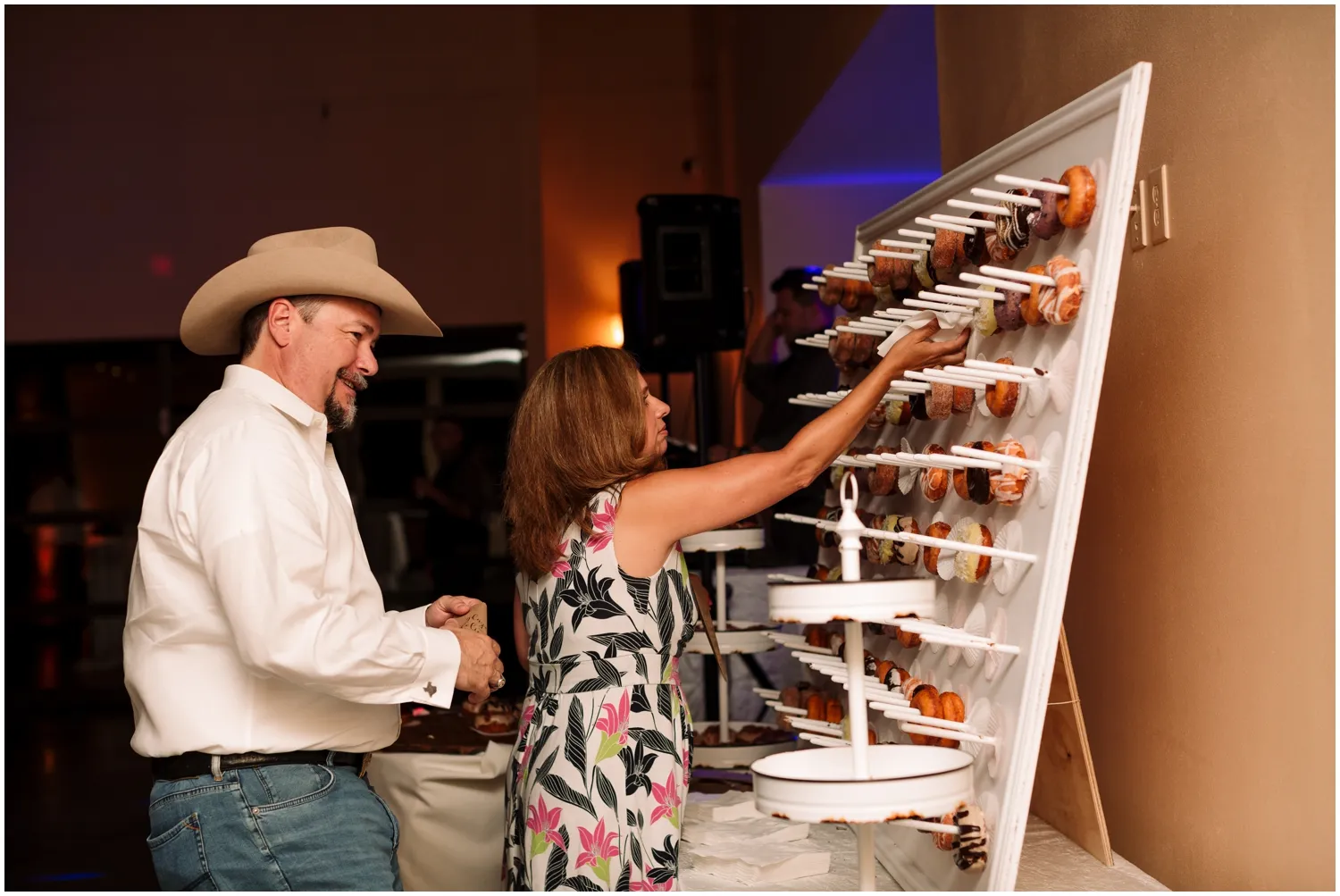 Selecting the Ideal Reception Style
When it comes to reception style, the possibilities are vast. From formal banquets to laid-back cocktail parties, your wedding reception should reflect your personality and taste. Whether you envision a refined evening under the stars, a grand banquet in an opulent ballroom, or a casual cocktail-style reception on a breezy rooftop, the reception style you choose sets the tone for your celebration.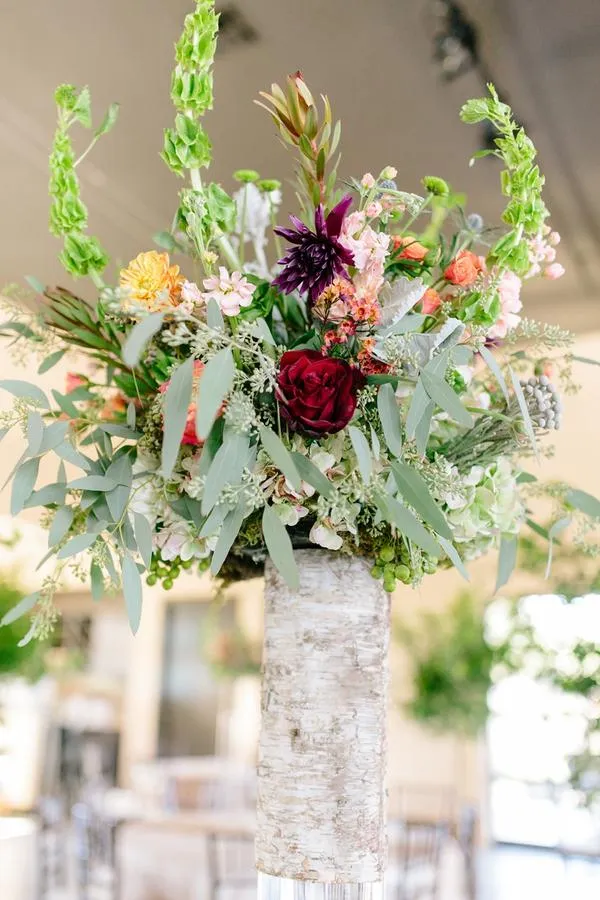 The Rustic Charm of an Orchard Reception
For those drawn to nature's beauty, an orchard reception is an appealing choice. Picture exchanging your vows under the shade of fruit-laden trees, surrounded by the sweet scent of blossoms. An orchard provides a warm and rustic ambiance, ideal for couples who prefer an intimate and serene atmosphere for their special day.
Elevating Your Reception at Rooftop Venues
Rooftop venues offer a unique experience that combines sophistication with stunning cityscape views. A rooftop wedding reception provides a sense of grandeur, with guests enjoying breathtaking vistas as they celebrate your love. The backdrop of a sunsetting over the city adds an air of romance, making your day truly magical.
Unveiling Wineries as Reception Venues
Wineries offer a unique ambiance, blending rustic charm with an elegant setting. Imagine your wedding reception among the rolling vineyards, with wine barrels as decor, the scent of aged wine lingering in the air, and a variety of fine beverages to choose from. Wineries provide an enchanting backdrop for couples who appreciate fine wine and a serene, countryside atmosphere.
Choosing Your Ideal Wedding Reception Venue
Selecting the perfect wedding reception venue is a critical aspect of your wedding planning journey. Begin by considering the number of guests, the reception style you desire, and the ambiance you envision. From intimate courtyard affairs to grand rooftop celebrations with city views and the rustic charm of orchards or wineries, the possibilities are limitless.
Crafting Memorable Moments
Your wedding reception is a once-in-a-lifetime experience. It's where you'll share your first meal as a married couple, enjoy heartfelt toasts, and dance the night away. The venue you choose sets the stage for all of these unforgettable moments. Each option, from lush courtyards to chic rooftop venues and rustic orchards, offers its own unique charm, complemented by stunning event decor.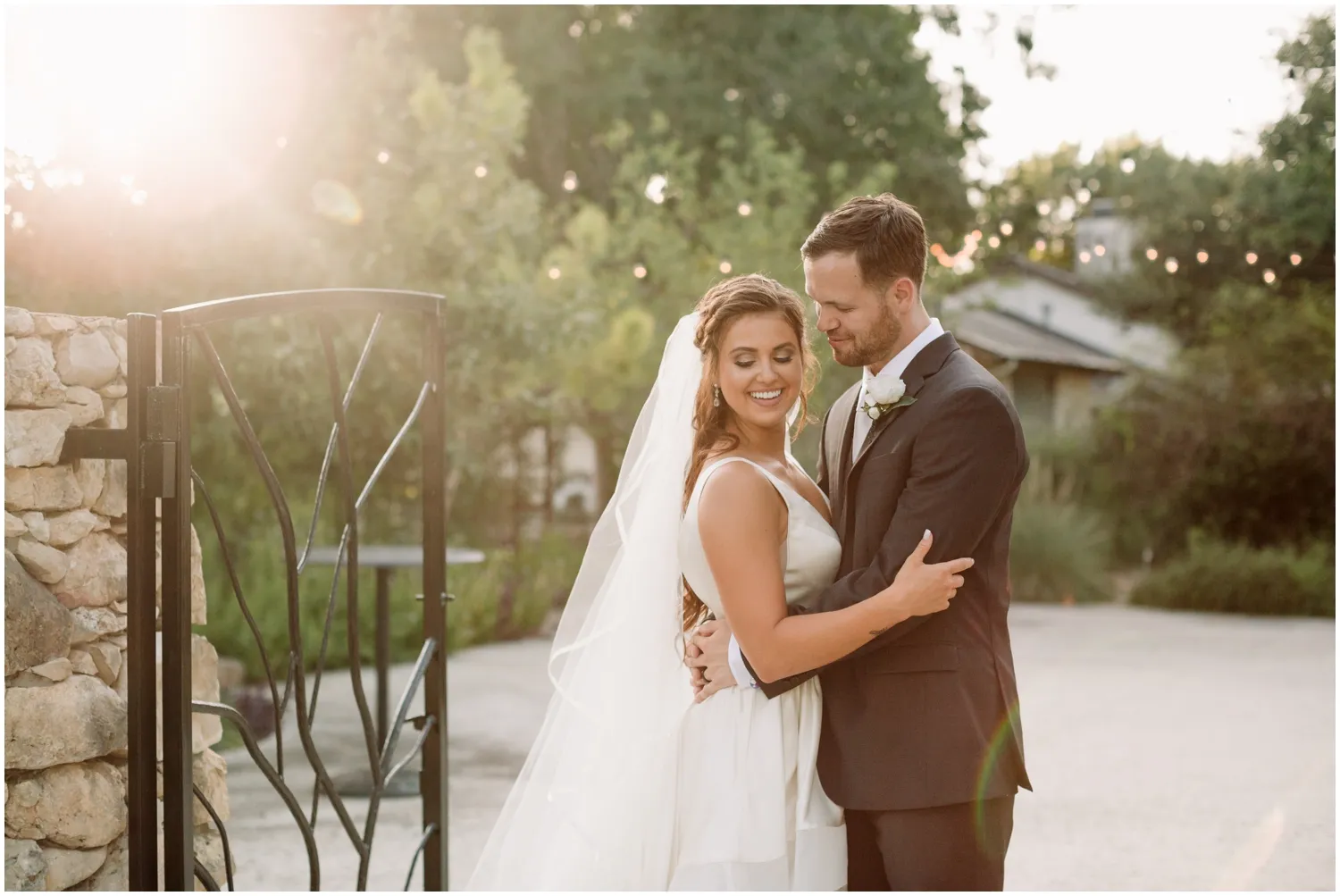 Let the Search Begin
As you embark on your journey to find the perfect reception venue, consider the vibes and style that resonates with you as a couple. Think about the atmosphere you wish to create and the memories you want to make. You should feel an immediate connection to the vibes when you step into your chosen reception space. After all, it's where the magic of your wedding reception will come to life. Happy venue hunting!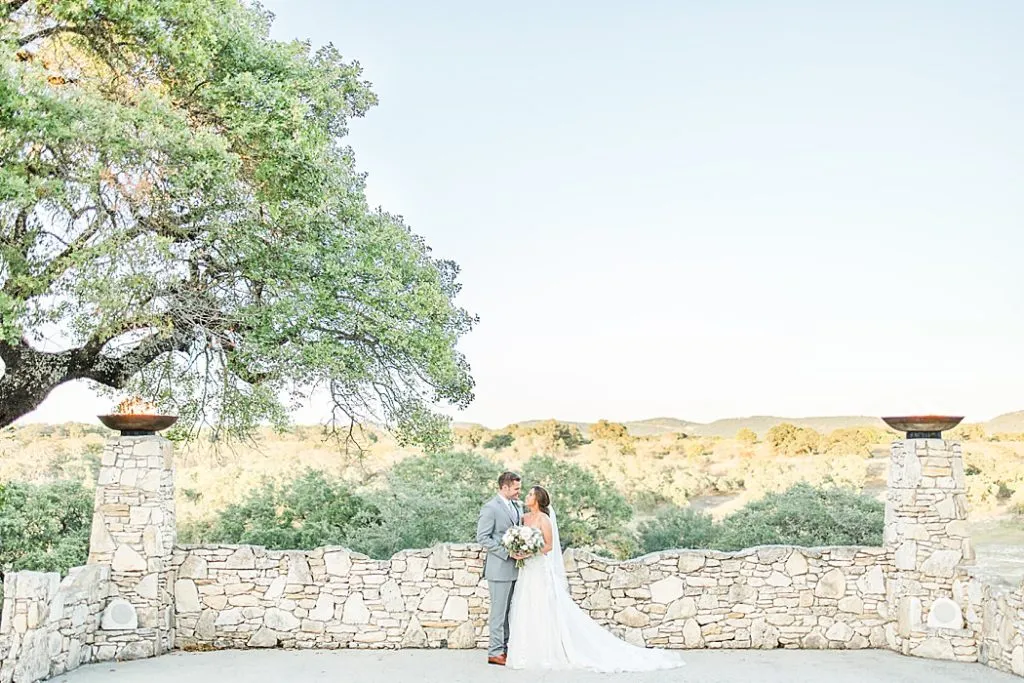 Best Wishes on Your Quest to Find Your Dream Reception Venue
Paniolo Ranch, nestled amid the lush landscapes of the Texas Hill Country, beckons you to embark on your romantic journey. As you explore this enchanting location, we trust that this guide has been a valuable companion in your quest for the ideal venue. May your path lead you to 'happily ever after' in the captivating beauty of Paniolo Ranch, where love stories come to life.